​RIBA CPD Programme 2017
RIBA offers a wide range of free and paid for, face-to-face and online CPD seminars and courses, across all Learning Levels, throughout the UK and Internationally. Using Learning Levels as a guide, search for the right RIBA-Accredited CPD for you.
RIBA Detailed Knowledge CPD
Up to one half day of structured CPD activity
Detailed knowledge should give you a higher level of expertise than if you had only a general awareness. It's about practical applied knowledge of the subject area achieved through learning and experience and consequentially being able to advise others of the implications. This knowledge level could be maintained and enhanced by attendance at courses or conferences (whether face to face, online or distance). You can gain this level by attending, for example, the following RIBA CPD seminars:
Ethics in architecture: best practice for sourcing materials, products and people
How to advise your clients on their CDM duties
Win, retain, repeat: an essential guide to managing client relationships
Designing for flood resilience: tips for architects and designers
Going out to tender: skills and strategies
Pick and mix: the best of Passivhaus
Designing for a changing population
Bringing your designs to life: how to integrate green infrastructure elements
Appreciating the old, incorporating the new
Is off-site the future of construction?
Achieving high-quality green infrastructure
Compliance through collaboration
Feasibility studies: selling the benefits, managing the service, reaping the rewards
Rights of light: how can light influence design and other consequences
Contract administration: dos and don'ts
Sustainable concrete: practical guidance for specification of low energy buildings
Designing flexible housing for everyone: the role of architects
From consultation to co-creation: ways to engage communities in the design and planning process
Understanding the past to create a legacy for the future: the impact of intervention in the historic environment
Virtual Reality in architecture: an invaluable tool to help clients understand a space
RIBA Core CPD 2018 and RIBA City CPD Club 2018 launch is on Thursday 14 December 2017. For more information on Club ticket renewal, please contact your regional office.

View all forthcoming RIBA CPD events in your area
If the seminar you are looking for is not delivered near you, let us know, by email or call +44(0)207 307 3848.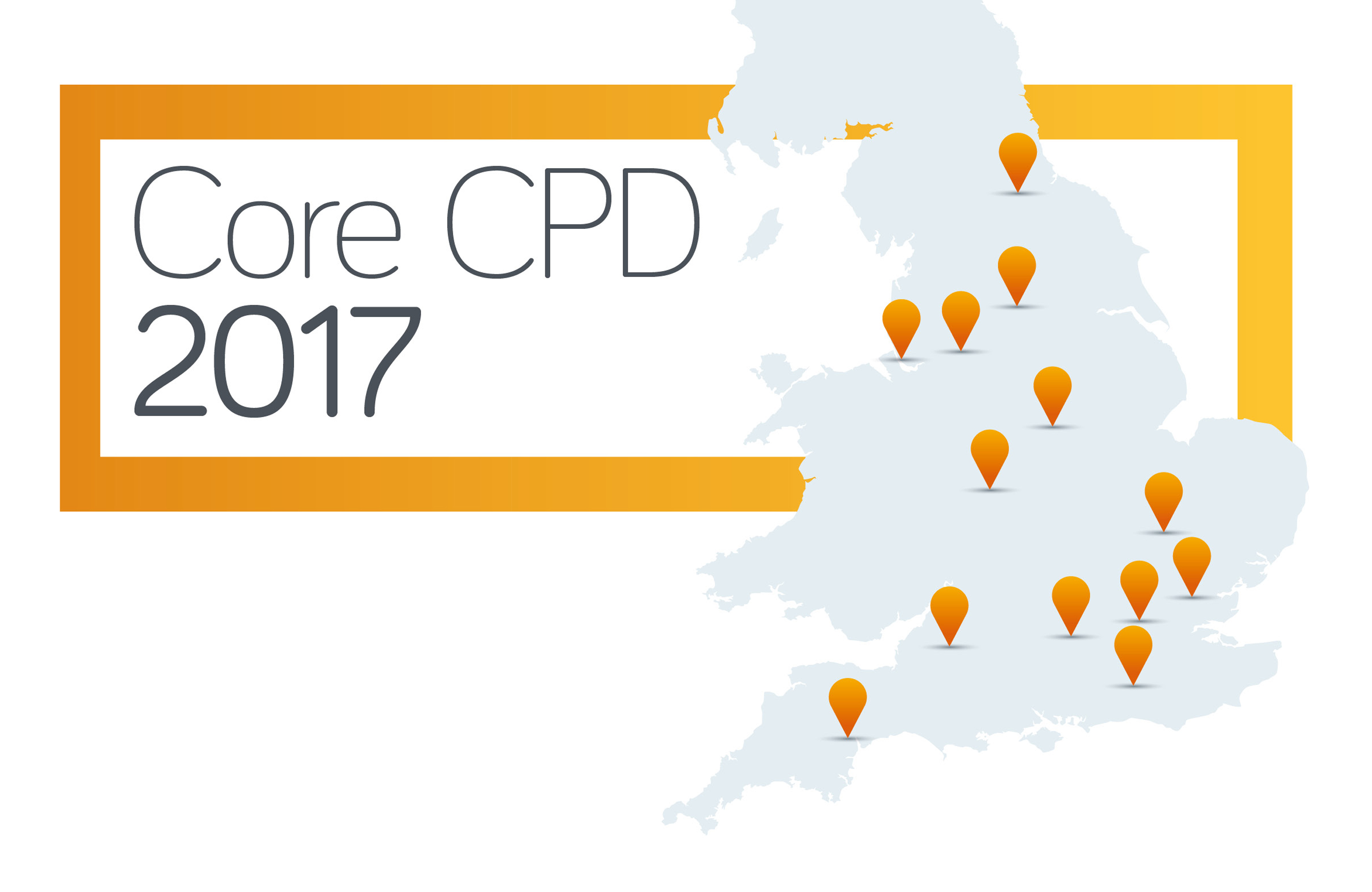 RIBA Deep Knowledge CPD
Structured CPD of one or two days duration on specific topics
Deep knowledge , whether face to face, online or distance, will offer you much more detailed knowledge and awareness of a subject. Choices include seminars, workshops, conferences, organised factory tours and similar, from other sources, or the RIBA:
Conservation Materials Practical Course
Architectural Photography Workshop
RIBA Advanced Knowledge CPD
Courses of three days* or longer on specific topics
Courses of three days or longer*, often leading to specialisms. This can be maintained and enhanced by courses leading to certificates, diplomas or degrees. You can also undertake three day courses and diploma, certificate and post graduate courses from universities, colleges and academic providers. The RIBA offer includes:
* Three days or longer, apart from some specific topics, such as the RIBA Principal Designer Courses.
We also organise in-practice training. Please see this page for more information on all in-practice CPDs on offer.
View all RIBA CPD events in your region
If the seminar you are looking for is not delivered near you, let us know, by email or call +44(0)207 307 3848.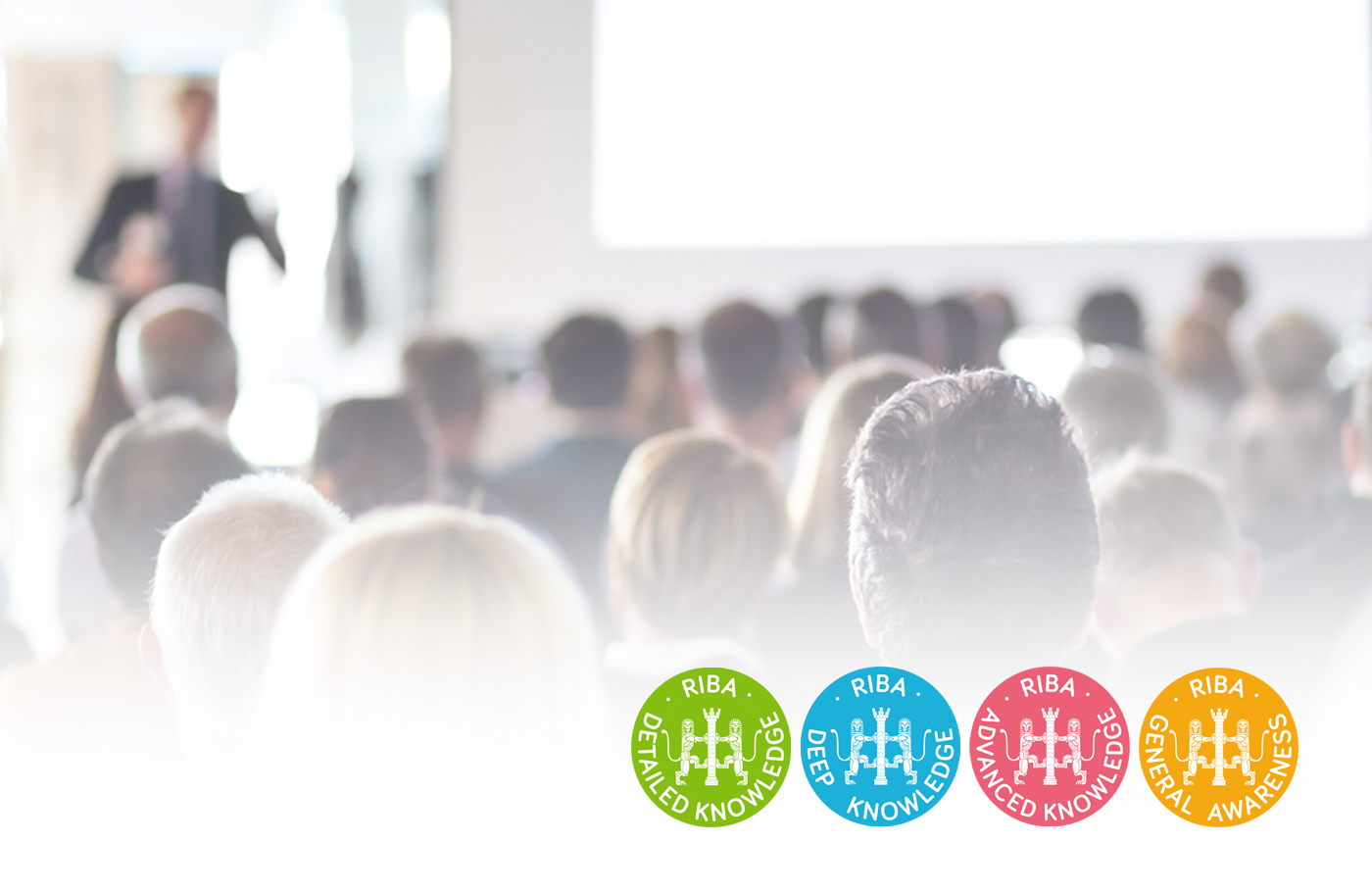 General Awareness CPD
Up to 2 hours of structured CPD activity
General awareness is structured CPD, and is just enough to keep you generally up to date and competent. Examples of general awareness CPD activities include RIBA CPD Providers Network seminars or CPD Roadshows, RIBA Online CPD, or short CPD from other sources. Having general awareness of a topic will not mean you will be expert in it.
RIBA Microlearning CPD
Less than 30 min
Microlearning is informal and often self-directed learning, and often digital, in very short, digestible chunks. Examples could be reading (articles, documents, policy papers), short videos, podcasts, info-graphics, web research, internal knowledge transfer, tool kits, instructional games, organised Google hang outs or Tweet chats. Below are some examples of RIBA Microlearning CPD:
Are you an expert looking to deliver RIBA CPD? Let us know, by email or call +44(0)207 307 3848.