Guided Tours of 66 Portland Place
Take a guided tour of our Grade II* headquarters to learn about the history and design of our landmark building. Led by a team of dedicated tour guides – architects, architecture students and professional educators – our building tours offer a unique insight into the architecture profession and the RIBA's role in championing great architecture.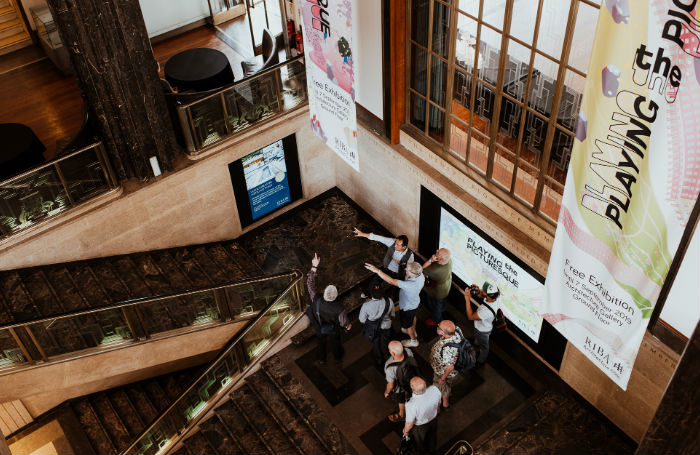 Pre-booked tours for groups
We offer pre-booked guided tours to groups of seven or more. Pitched to your group, these tours are a perfect activity for everyone with an interest in London's rich and diverse architectural tapestry, from seasoned architects and design professionals to local history enthusiasts.
Visit our Library and delve deeper into the RIBA's rich history with a special look at highlights from our world-class collections. The collections contain rare items from the 1400s to the present day, are global in reach and cover a range of subjects. No matter what your interest, this session is sure to captivate.
Private building and collection highlights tours are available Monday to Friday, 10am to 5pm. Group bookings are for a minimum of seven people. To ensure availability, please contact us at least three weeks before your intended visit.
Rates (prices include VAT):
Private building tour: £10 per person (maximum 20 people per tour)
Private building tour + collections highlights: £15 per person (maximum 15 people per tour)

Contact: learning@riba.org.