​The Bauhaus Bar and Café at 66 Portland Place
Opening hours: Monday to Friday, 8:30am to 2:30pm
Our Bauhaus Bar and Café offers a dedicated space for architects and friends to meet and socialise on the ground floor of RIBA's Art-Deco landmark headquarters building at 66 Portland Place, London. The room has been designed as a nod to the architectural style of the Bauhaus movement, and all colours are based on its bold and unique aesthetic.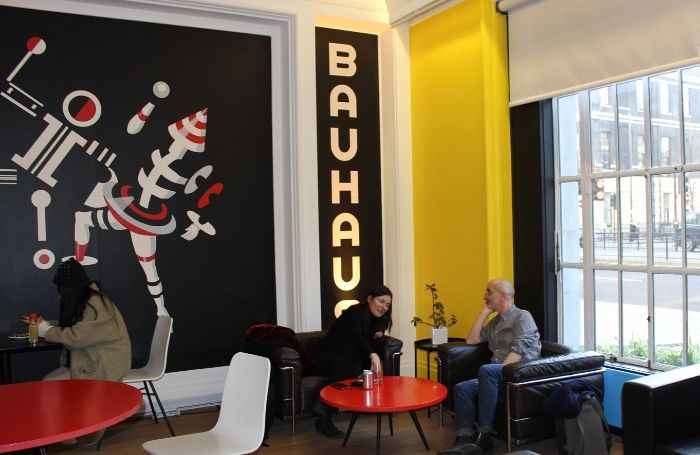 The bar and café is the perfect spot for a bite to eat while catching up on emails or for meeting up with colleagues or friends for lunch in the heart of Central London, just a 5 minute walk from Regent's Park and a 10 minute walk from the world famous shopping road, Oxford Street. Our bar and café is also an ideal place for a quick drink before one of our talks and events or for letting off steam after a day in the office.
The bar and café is open to members, guests and the wider public, with a 20% discount for RIBA Members and Friends with a flash of your membership card.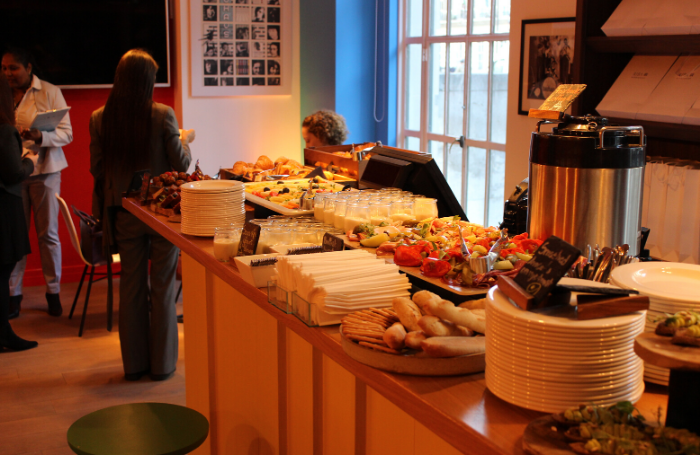 The bar and café serves up reasonably priced beer, wine, spirits, soft drinks and bar snacks. The food is prepared daily by our in-house and award-winning caterers, CH&CO. There is a delicious chefs special of the day, choices include mac n cheese or Irish stew, served with an innovative flair. We also have a selection of sandwiches, crisps and freshly baked cakes; including caramel & latte layer cake, a sticky ginger loaf, raspberry meringue drizzle or a blueberry swirl cheesecake.