Business resilience
RIBA Members get 50% off the RIBA CPD Programme, compared to non-members
The construction industry is under pressure and scrutiny in relation to fire safety and design compliance. Compliance is paramount, and this starts with good design.
A successful firm of architects needs to balance the delivery of high-quality architecture with the careful management of the business. In times of uncertainty, the fast pace of modern practice can sometimes make it difficult to see the big picture and consider future opportunities and threats. This seminar will provide you with helpful and practical tips on running a successful practice and is targeted at both experienced and less experienced practitioners.
Whether the practice wishes to grow, move into new sectors, or simply maintain its current operation, this interactive session will explain why a plan is important, covering the following:
Internally focused concerns: operational factors ·
Your business and future aspirations
Understanding your strengths and the possible threats
Impact on working capital and cash flow at times of growth and recession
Using practice data to maximise profit
Your business plan, implementation and monitoring
Your office team, using unique skills
Planning for uncertainty, considering resilience
Externally targeted issues
Understanding your markets and trends, maintaining a competitive edge
New sectors, diversification of service, opportunities and risks
Increasing your profile, targeting changes in perception
Getting the message out there and using social media Implementing and monitoring the plan
This CPD will focus on "How you can achieve your targets and build in resilience", using case studies with an interactive exercise and helpful tips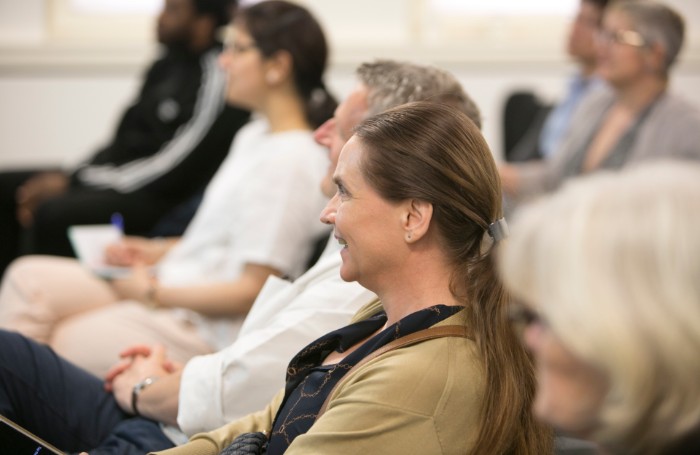 2020 Programme
Speakers
Peter Farrall, University of Liverpool
Seminar fees
RIBA Core CPD seminar: seminar including refreshments
RIBA/CIAT members £47 + VAT
Non-RIBA members £94 + VAT
RIBA student members £15 + VAT
RIBA City CPD days: two or three seminars in one day, including lunch and refreshments
RIBA/CIAT members £108 + VAT
Non-RIBA members £216 + VAT
RIBA student members £50 + VAT
Core Curriculum topics
Business, clients and services
Procurement and contracts
Legal, regulatory and statutory compliance
This CPD seminar is a part of the RIBA Core CPD 2020 and the RIBA City CPD 2020 programmes.
If you would like to see this seminar delivered in your region, please contact the CPD Programme team, or call +44(0)207 307 3848.
Sponsored by: