Designing for fire safety
RIBA Members get 50% off the RIBA CPD Programme, compared to non-members
The construction industry is under pressure and scrutiny in relation to fire safety and design compliance. Compliance is paramount, and this starts with good design.
The session will provide a clear understanding of the basic fire safety principles, review how to choose the right fire safety strategy, discuss the way passive and active fire safety measures can be best used and show how to achieve compliance effectively. Using real world examples and case studies, this seminar will provide you with confidence on when to challenge and seek further information.
The seminar will include details of prescriptive requirements & guidance (Approved Document B vs BS9991)

Fire safety strategy principles: risk management, systems approach and layers of protection
Fire safety design principles: passive and active protection
External wall construction
Residential sprinkler systems
Means of warning and evacuation strategies, including inclusive means
Materials, workmanship, quality control and site inspection
Future regulatory oversight, competence regime and the Hackitt review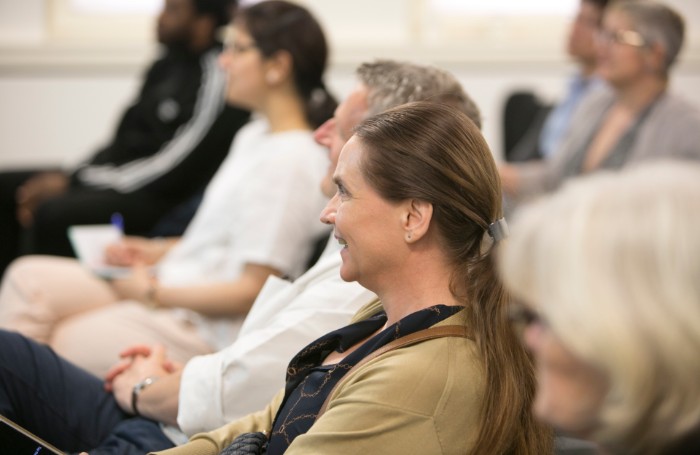 2020 Programme
Speakers
Colin Blatchford Brown, Blatchford Brown Limited
Seminar fees
RIBA Core CPD seminar: seminar including refreshments
RIBA/CIAT members £47 + VAT
Non-RIBA members £94 + VAT
RIBA student members £15 + VAT
RIBA City CPD days: two or three seminars in one day, including lunch and refreshments
RIBA/CIAT members £108 + VAT
Non-RIBA members £216 + VAT
RIBA student members £50 + VAT
Core Curriculum topics
Health, safety and wellbeing
Legal, regulatory and statutory compliance
Business, clients and services
This CPD seminar is a part of the RIBA Core CPD 2020 and the RIBA City CPD 2020 programmes.
If you would like to see this seminar delivered in your region, please contact the CPD Programme team, or call +44(0)207 307 3848.