Designing out terrorism
RIBA Members get 50% off the RIBA CPD Programme, compared to non-members
There is nothing new about terrorism in the UK and we have learnt a lot from its history over the past 100 years and beyond.
This seminar will help you understand terrorism and terrorist tactics, allowing you to make decisions that could save lives.
This interactive seminar will provide an explanation of the current terrorist threats and how they may evolve in the future. Using case studies of actual attacks and exemplars across a range of typologies and scenarios, as well as original videos demonstrating how attacks have been planned and executed in the past, this seminar will focus on how building design, products and processes can be used to reduce opportunities for terrorist's activity, as well as casualties should a terrorist attack occur.
The seminar will include sections on:
Blast, and how good design can mitigate the effects
Glazing types to reduce casualties
Understanding hostile vehicle mitigation
Building lockdown
Design measures e.g. mail rooms
Protecting heritage buildings
A multi-media terrorist attack will be played towards the end of this seminar, where you are encouraged to come up with design solutions that could prevent or reduce causalities and injuries had this scenario been real.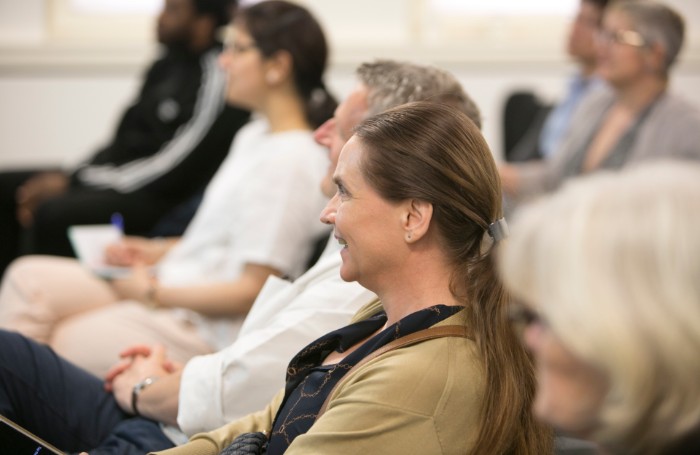 2020 Programme
Speakers
Chris Phillips, IPPSO Ltd
Seminar fees
RIBA Core CPD seminar: seminar including refreshments
RIBA/CIAT members £47 + VAT
Non-RIBA members £94 + VAT
RIBA student members £15 + VAT
RIBA City CPD days: two or three seminars in one day, including lunch and refreshments
RIBA/CIAT members £108 + VAT
Non-RIBA members £216 + VAT
RIBA student members £50 + VAT
Core Curriculum topics
Design, construction and technology
Health, safety and wellbeing
Legal, regulatory and statutory compliance
This CPD seminar is a part of the RIBA Core CPD 2020 and the RIBA City CPD 2020 programmes.
If you would like to see this seminar delivered in your region, please contact the CPD Programme team, or call +44(0)207 307 3848.