Energy retrofitting historic buildings
RIBA Members get 50% off the RIBA CPD Programme, compared to non-members
80% of the current building stock will still be in use in 2050. To meet the UK's carbon targets, an estimated twenty-five million existing homes will need to be energy-retrofitted over the next 30 years, including historic, listed and other hard to treat buildings. Although a range of deep energy retrofit strategies and standards have evolved like Carbon Lite, EnerPHit and Energie-Sprong, there is no one-size-fits-all solution with historic buildings. Projects are often limited by materials, construction, the condition they are in or existing structure.
Successful energy retrofits are about striking the right balance. Understanding the opportunities and benefits in terms of energy savings, comfort, wellbeing and related costs for each individual measure is key to allowing designers and clients to make informed decisions.On an item by item basis, this seminar will illustrate the key energy saving opportunities within existing buildings and how to tailor a retrofit master plan. Knowledge will be shared based on completed examples, including deep energy retrofits to EnerPHit, Carbon Lite and Energie-Sprong standards.
This seminar will cover the following:
What retrofit standards are out there and what's the difference
What design tools to use, good practice guidance and industry standards
How to avoid the pitfall: potential risks from insulating historic construction and best practice guidance relating to rising damp, condensation and radon
On an item by item basis, comparison of which measures have the greatest impact on heat loss, comfort, costs and energy saving
Potential impacts and benefits for ventilation, air quality, humidity, mould and wellbeing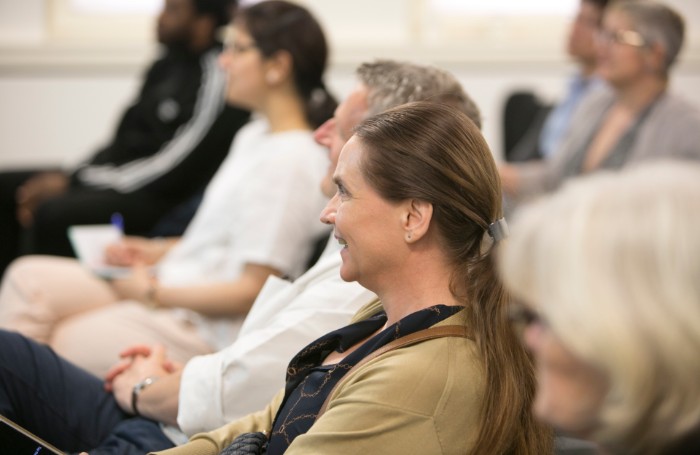 2020 Programme
Speakers
Seminar fees
RIBA Core CPD seminar: seminar including refreshments
RIBA/CIAT members £47 + VAT
Non-RIBA members £94 + VAT
RIBA student members £15 + VAT
RIBA City CPD days: two or three seminars in one day, including lunch and refreshments
RIBA/CIAT members £108 + VAT
Non-RIBA members £216 + VAT
RIBA student members £50 + VAT
Core Curriculum topics
Building conservation and heritage
Sustainable architecture
Legal, regulatory and statutory compliance
This CPD seminar is a part of the RIBA Core CPD 2020 and the RIBA City CPD 2020 programmes.
If you would like to see this seminar delivered in your region, please contact the CPD Programme team, or call +44(0)207 307 3848.