Inclusive design
RIBA Members get 50% off the RIBA CPD Programme, compared to non-members
How can you deliver the highest standards of access and inclusion?
This seminar will, by examining the principles and processes of inclusive design, understanding what best practice looks like and recognising common design pitfalls, illustrate how even small changes can result in big impacts.
This seminar will help you understand how working with clients and users can champion the diverse benefits of inclusion and gain a deeper knowledge in the following areas:
What are inclusive design principles and processes?
Who is responsible for implementing and achieving an inclusive environment?
Summary of the relevant planning, building and equality legislation
The practice of inclusive design: when and how it is addressed in the development process
Learning from best practice case study examples
Common pitfalls in the design of specific building elements and their impact on different people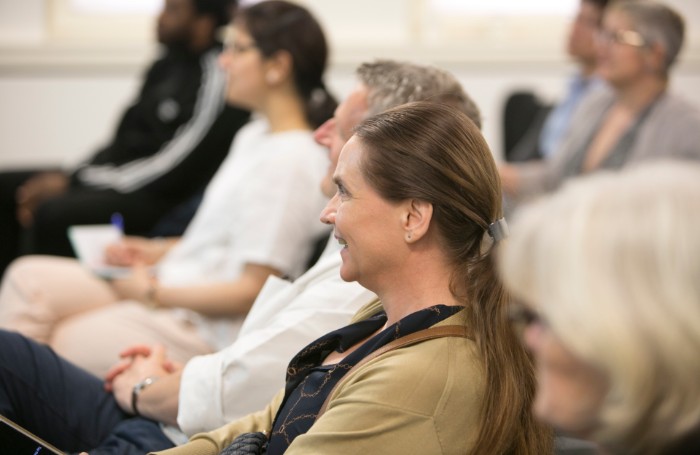 2020 Programme
Speakers
Julie Fleck, Strategic Access and Inclusive Design Adviser
Seminar fees
RIBA Core CPD seminar: seminar including refreshments
RIBA/CIAT members £47 + VAT
Non-RIBA members £94 + VAT
RIBA student members £15 + VAT
Core Curriculum topics
Inclusive environments
Architecture for social purpose
Health, safety and wellbeing
This CPD seminar is a part of the RIBA Core CPD 2020 programme.
If you would like to see this seminar delivered in your region, please contact the CPD Programme team, or call +44(0)207 307 3848.