Inclusive design for external built environments
RIBA Members get 50% off the RIBA CPD Programme, compared to non-members
This seminar will consider how the external built environment, including streets, landscaped areas, the approach to a building and the spaces between and around buildings, can be designed, built and managed to achieve an inclusive environment.
The most recent publication of BS 8300:2018: Design of an accessible and inclusive built environment includes a separate code of practice, which exclusively considers the external environment. It includes aspects of the wider external environment that were not covered in the original standard, particularly in relation to the external public realm. This seminar will explore the importance of this link in the access chain and how public realm, streets and approaches to buildings are vital in ensuring safe, dignified and independent access to services and facilities for all building users. This interactive seminar will cover:
Navigation, orientation and way finding: inclusive of signage and lighting
Public transport infrastructure: bus and tram
Parking provision: on-street and off-street, cycle parking, electric vehicle charging, setting down and picking up points
Approaches to and around building
Access routes: hazards, surfaces, obstructions
Public facilities: seating, landscaping, art, public realm, shared space principles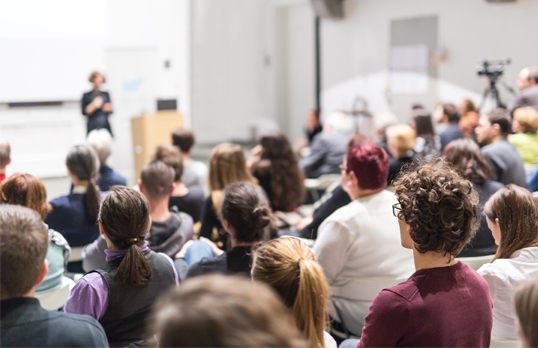 2020 Programme
Speakers
Caroline Lewis, Access Design Solutions
Seminar fees
RIBA City CPD days: two or three seminars in one day, including lunch and refreshments
RIBA/CIAT members £108 + VAT
Non-RIBA members £216 + VAT
RIBA student members £50 + VAT
Core Curriculum topics
Architecture for social purpose
Inclusive environments
Places, planning and communities
This CPD seminar is a part of the RIBA City CPD 2020 programme.
If you would like to see this seminar delivered in your region, please contact the CPD Programme team, or call +44(0)207 307 3848.