Managing client relationships
RIBA Members get 50% off the RIBA CPD Programme, compared to non-members
When dealing with the many varied tasks that running an architectural project entails, it is easy to focus on getting the job done ahead of communicating effectively with your client or keeping on top of your project documentation. At best this can lead to confused, anxious or unhappy clients; at worst to the breakdown of the working relationship, unsuccessful project outcomes and the associated legal or financial repercussions that may follow.
Using practical and actionable guidance, this seminar will demonstrate how effective communication and project documentation can be used as positive tools for managing the client experience, resulting in improved project success and practice efficiency.
Specifically, this seminar will look at:
Methods to recognise potentially negative aspects of the client/architect relationships and strategies to turn them into positive ones
Listening techniques to aid effective communication, better understand clients' needs and create meaningful briefs
Examples of how to use the brief as live project document, to communicate and map changes in projects, and how this can inform future projects
How to recognise and utilise the appropriate real time dispute avoidance methods and mitigation strategies during the currency of a project to enable timely and cost-effective project delivery by maintaining relationships within the project team
The function and key principles of professional services contracts and how they can be used throughout a project as a framework for client management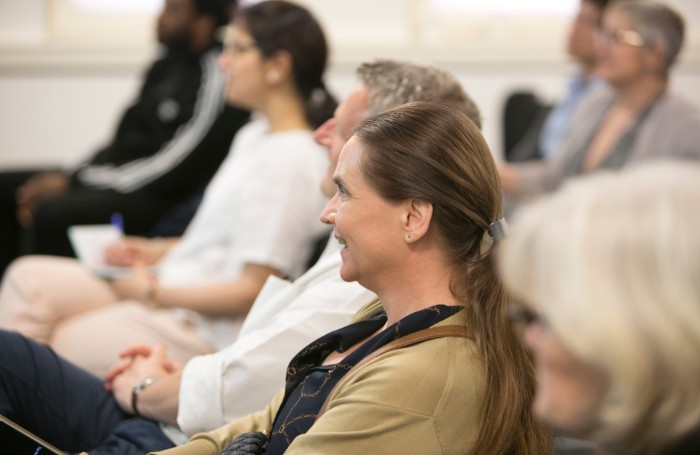 2020 Programme
Speakers
Jane Middlehurst, HomeNotes
Mark Pritchard, Howard Kennedy
Seminar fees
RIBA Core CPD seminar: seminar including refreshments
RIBA/CIAT members £47 + VAT
Non-RIBA members £94 + VAT
RIBA student members £15 + VAT
RIBA City CPD days: two or three seminars in one day, including lunch and refreshments
RIBA/CIAT members £108 + VAT
Non-RIBA members £216 + VAT
RIBA student members £50 + VAT
Core Curriculum topics
Procurement and contracts
Business, clients and services
Legal, regulatory and statutory compliance
This CPD seminar is a part of the RIBA Core CPD 2020 and the RIBA City CPD 2020 programmes.
If you would like to see this seminar delivered in your region, please contact the CPD Programme team, or call +44(0)207 307 3848.