Place making
RIBA Members get 50% off the RIBA CPD Programme, compared to non-members
What are the diverse futures of place? The role of design is important in creating places and delivering homes for the future. The interactive and informative seminar will be offering an understanding of the cultural, social and environmental challenges of shaping places. During this seminar, there will be discussion of how you, as architects, can broaden your knowledge to integrate public realm, movement planning and urban design in your practice and/or work collaboratively with other disciplines and communities.
In detail, the seminar will offer the following:
Test how the NPPF and the forthcoming PPG on design can offer a better platform for architects to lead and contribute to positive place shaping
Explore how drivers such as climate change, health and demography will inform place in the future
Offer case studies and expand upon recent RIBA national initiatives such as Design Matters and Future Place
Discuss opportunities to work together to strengthen expertise about the policies, tools and processes that can shape places such as design frameworks, codes, design guides, charrettes and national standards
Explore case studies from the RIBA's Design Matters and Future Place initiatives, Public Practice, the national Design Network and more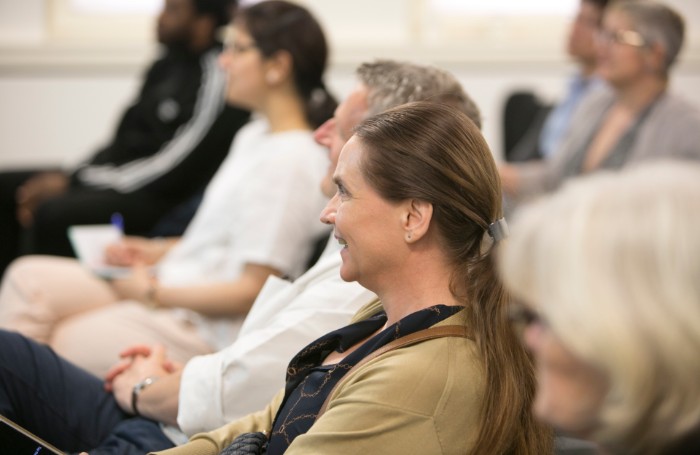 2020 Programme
Speakers
Juliet Bidgood, A+U
Annabel Keegan, PJA
Seminar fees
RIBA Core CPD seminar: seminar including refreshments
RIBA/CIAT members £47 + VAT
Non-RIBA members £94 + VAT
RIBA student members £15 + VAT
RIBA City CPD days: two or three seminars in one day, including lunch and refreshments
RIBA/CIAT members £108 + VAT
Non-RIBA members £216 + VAT
RIBA student members £50 + VAT
Core Curriculum topics
Places, planning and communities
Inclusive environments
Health, safety and wellbeing
This CPD seminar is a part of the RIBA Core CPD 2020 and the RIBA City CPD 2020 programmes.
If you would like to see this seminar delivered in your region, please contact the CPD Programme team, or call +44(0)207 307 3848.