The principles of building physics
RIBA Members get 50% off the RIBA CPD Programme, compared to non-members
When considering the principles of building physics and climate-responsive design, it is important to focus on how these may impact energy demand, carbon emissions, occupant comfort and well-being. This seminar will highlight important environmental design aspects, which are recommended to be considered during early design stages and will introduce tools which can assist during the design process.
In details, this seminar will look to enhance your knowledge in the following areas:
The energy balance principle and how different building fabric parameters and internal heat gains influence energy demand; including building form, glazing ratios, u-values, g-values and particularly infiltration and ventilation
Thermal comfort assessment methods for mechanically ventilated buildings and the application of adaptive comfort models for naturally ventilated spaces
Climate analysis to identify the effectiveness and potential of different passive design strategies such as thermal mass and natural ventilation
Overheating risk assessments in line with CIBSE TM52 and TM59 methodologies. This is a very important aspect, especially when considering higher summer temperatures and the increase in heat waves frequency
Different natural ventilation strategies, including single-sided, cross-ventilation and stack effect. Aspects related to mechanical ventilation
Visual comfort and daylighting principles including daylight factors, climate-based daylight modelling and circadian daylighting
Outdoor comfort assessments with reference to the Universal Thermal Climate Index and Lawson criteria
Wellbeing: the impact of temperature, humidity, daylighting and indoor air quality on wellbeing, highlighting target design criteria and best practice recommendations
RIBA has developed the 2030 Climate Challenge to help architects meet net zero (or better) whole life carbon for new and retrofitted buildings by 2030. It sets a series of targets for practices to adopt to reduce operational energy, embodied carbon and potable water. If all RIBA Chartered Practices meet the RIBA 2030 Climate Challenge targets, they will play their part in addressing this global crisis. More information and guidance can be found here.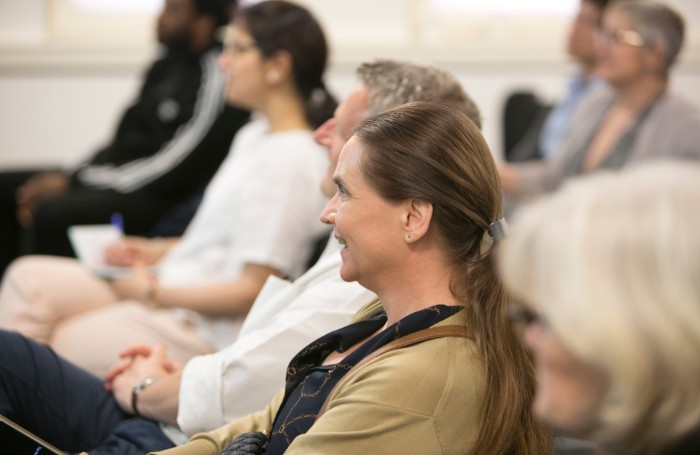 2020 Programme
Speakers
Herman Calleja, chapmanbdsp
Seminar fees
RIBA Core CPD seminar: seminar including refreshments
RIBA/CIAT members £47 + VAT
Non-RIBA members £94 + VAT
RIBA student members £15 + VAT
Core Curriculum topics
Sustainable architecture
Design, construction and technology
Business, clients and services
This CPD seminar is a part of the RIBA Core CPD 2020 programme.
If you would like to see this seminar delivered in your region, please contact the CPD Programme team, or call +44(0)207 307 3848.
Sponsored by: