RIBA CDM 2015: legal practicalities
The half and one-day CDM legal practicalities courses will provide you with legal guidance on CDM 2015 and the Principal Designer role, in an interactive format. Half-day courses will focus on domestic projects, equipping you with the knowledge and training on the legal aspects of CDM and the PD role.
Both courses will cover:
Introduction: different perspectives of lawyers/architects
Background to, and importance of, CDM
CDM 'Cast'
The domestic/non-domestic breakdown: who carries out the client duties on a domestic project?
What are the client duties?
Designer's duties: general and specific duties
Principal designer duties (Reg 11)
Overview of duties of other duty holders
Working through problem scenarios and finding solutions
Quiz testing knowledge of Part 4.
Questions
The one-day course will include more in-depth discussion on each topic, covering non-domestic projects as well as domestic ones.
There are currently no plans to deliver this event regionally. If you are interested to see this event in your area, please contact CPD Programme team or call +44(0)207 307 3848. We are also able to offer this course on an in-practice basis. Please see the RIBA in-practice page for more information.
Speakers
Andrew Butler, Tanfield Chambers
Andrew practises in the areas of Property and Business & Commercial, and is Head of Chambers' Business & Commercial Group. His cases often involve damage to property and encompass professional negligence claims as well as insurance and construction disputes.
He has been recommended for Real Estate Litigation in the Legal 500 and Chambers & Partners for many years, one recent citation referring to him as having 'good technical knowledge matched by an ability to give practical advice'. Andrew Butler was voted Business Barrister of the Year 2015 by the readership of Lawyer Monthly Magazine.
Andrew is also Global Law Experts' recommended expert in Professional Negligence in England. He was retained by the Royal Institute of British Architects to deliver a programme of seminars for its Core CPD 2016 programme, on guiding principles and contracts.
Robert Bowker, Tanfield Chambers
Robert has over 20 years' experience in property-related work. He was called to the Bar in 1995 and completed pupillage in Chambers in 1997. From 1997 to 2007, he practised in Chambers exclusively in property litigation. Between 2007 and 2012, he practised as a solicitor and barrister in Australia primarily in construction litigation.
Robert is dual-qualified, both in England/Wales and Australia. In 2012 he returned to Chambers and resumed his practice exclusively in property litigation. Robert's practice combines commercial property, residential property, including service charges and enfranchisement, and real property.
A significant proportion of Robert's work involves dilapidations, major contracts and the recovery of costs through service charge. He has worked with a wide range of experts including surveyors, structural engineers, M&E consultants and valuers. Robert is a regular conference speaker.
If you would like to see this course delivered in your region, please contact CPD Programme team or call +44(0)207 307 3848.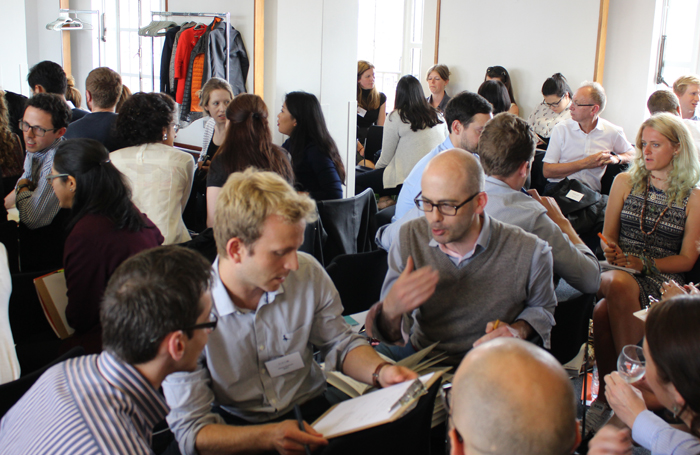 Course fees
Half-day:
RIBA/CIAT members £52 + VAT
Non-RIBA members £100 + VAT?
Full-day:
RIBA/CIAT members £195 + VAT
Non-RIBA members £275 + VAT
Core Curriculum
Health, safety and wellbeing
Legal, regulatory and statutory compliance
If you would like to see this course delivered in your region, please contact CPD Programme Team or call 0207 307 3848.