Communities: Promoting Lifelong Learning and Wellbeing
In partnership with community and special interest groups, we promote lifelong learning, digital skills and wellbeing with older learners (aged over 55) and other audiences, such as people living with dementia.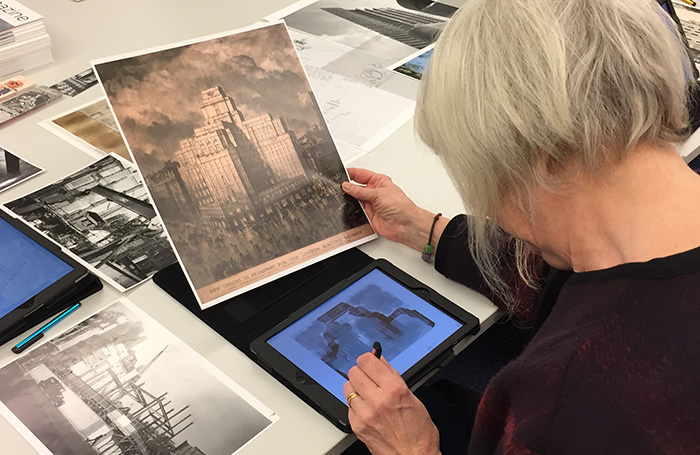 Learning can take place at any age and our community sessions take inspiration from architecture and our world-class architectural collections. Participants explore and discover architectural themes while developing skills and knowledge such as writing, digital drawing, 3D printing, photography or model making. Sessions take place both offsite at local centres or at our iconic London headquarters.
For community groups
We invite community groups to get in touch and organise with us two-hour visits to our building. We will work with you to devise a guided visit with exhibition and building tours and interactive art activities that are suitable for your participants and members. Visits are free, supported by experienced RIBA Learning staff and take place on weekdays throughout the year. All materials provided. Advance booking is essential.
We also offer offsite visits and will use architecture and the RIBA collections to support creative art and memory sessions in community centres in London. We will provide all the materials for sessions.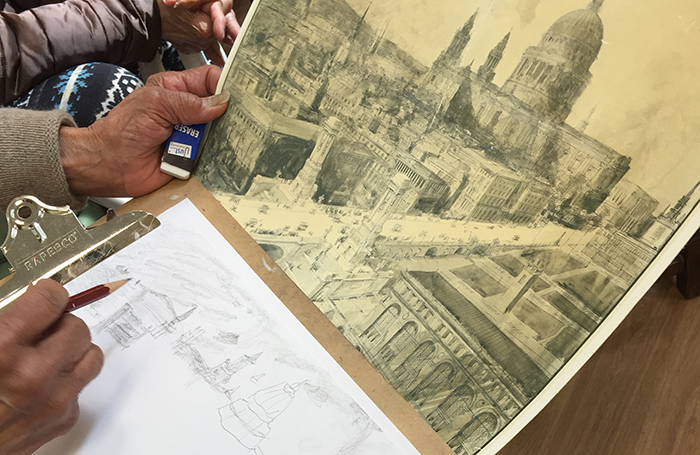 For individuals
Art workshops (monthly)
For individuals, in 2019 we have introduced monthly art workshops, Explore and Make at the RIBA, to celebrate the opening of our new Clore Learning Centre. No booking required.
Architectural walks (monthly)
Every first Wednesday of the month, between June and October 2019, we have free architectural walks (Let's Take to the Streets) exploring the history and environment around our HQ building in central London. No booking required.
Silver Sunday (October)
Each year we take part in Silver Sunday, a nationwide celebration of the contribution of older people. In 2019 we will be collaborating with the Design Museum on a special creative Silver Sunday weekend, which will take place on Saturday 5 October at the RIBA and Sunday 6 October at the Design Museum. Booking is essential.
All these events are free and suitable for individuals aged 55 or over. To find out more, please email learning@riba.org or call 020 7307 3798.