10 May 2017
The industry has a new standardised approach to Whole Life Carbon (WLC) assessments with the launch of the RICS draft Professional Statement on 'Whole life carbon measurement: implementation in the built environment'.
The consultation runs until the end of May and when published in the Autumn, the final Statement will require any RICS member offering WLC assessments to follow the new methodology.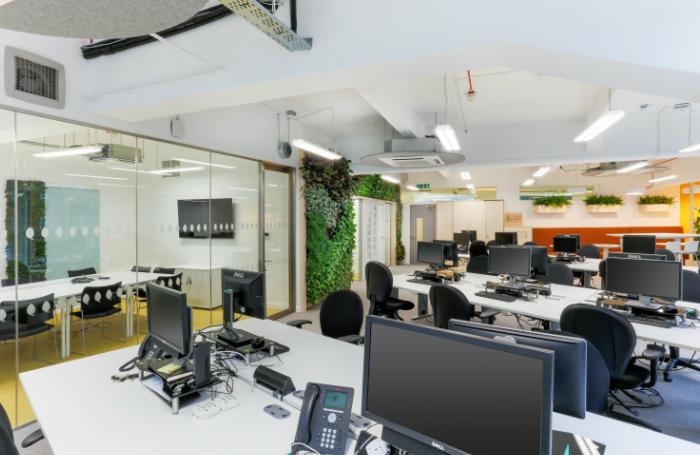 Simon Sturgis, who led the industry-wide team behind the statement, hopes that it will quickly become the wider reference point for WLC, standardising implementation and making assessment comparisons more meaningful. When applied to the design process, the methodology prompts architects and engineers to think about how their buildings will be operated, maintained and ultimately dismantled.
Other standards for WLC already exist, led by BS EN 15978:2011, but Sturgis suggests they have never been consistently applied.
'In many ways the Statement is more pertinent to architects,' explains Sturgis, who recently took over as chair of the RIBA Sustainable Futures Group. He has little doubt that WLC will increasingly change the way architects think about design in the years to come and can point to case studies where WLC thinking has already had a significant impact, such as the use of recycled materials in construction.
The basic concept of WLC – that to understand a building's total carbon impact it is necessary to look at embodied as well as operational carbon – is well understood, but not the methodology that can identify the best combination of opportunities for reducing lifetime emissions.
For WLC principles to be integrated into design, procurement, construction and the entire building lifecycle, project teams need to adopt appropriate timing and sequencing of carbon assessments to identify carbon reduction opportunities and monitor a project's progress towards achieving them.
The RICS requirements and guidelines are also intended for integration with carbon measurement software tools and BIM carbon calculation procedures.
It has been a busy time for the industry's WLC champions. March saw the launch of the UK Green Building Council's Embodied Carbon: Developing a Client Brief , another detailed and practical guide, this time aimed at empowering the client side to request embodied carbon assessments.
The guide is designed to help clients write effective briefs for commissioning embodied carbon measurements.
Sturgis explains that the objectives of the two guides are closely aligned, but while the UK GBC guide should help to raise the profile of WLC on the client side, the RICS Statement is the detailed working document for consultants carrying out WLC assessments.
Also published at the same RICS launch event last week was Sturgis's own book, Targeting Zero: Embodied and Whole Life Carbon Explained published by RIBA Publishing.
Conceived as an accessible guide to embodied and whole life carbon, the book promotes Sturgis's thesis that designing with embodied energy in mind offers architects the opportunity to retake the lead from service engineers in the field of low-energy design.
Thanks to Simon Sturgis, managing director, Sturgis Carbon Profiling.
Text by Neal Morris, © RIBA. This is a 'Practice News' post edited by the RIBA Practice team. The team would like to hear your feedback and ideas for Practice News: practice@riba.org