14 September 2017
By Ben Derbyshire, President of the RIBA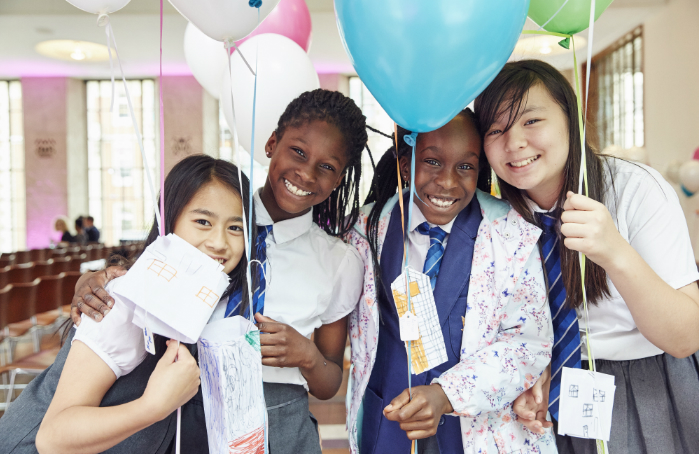 I believe the RIBA and its membership need to take action to make architecture more accessible so as to diversify and rejuvenate the profession. To this end, at the start of my Presidency, I am very excited to launch the RIBA's Future Architects Pledge.

Through the RIBA's National Schools Programme and the Student Support Fund the RIBA already offers opportunities and support to the next generation of architects.
I am now calling on Members and Practices to get involved and make a special Future Architects Pledge to raise £1,000 in the next 12 months to support this work. We are not asking for money right now, rather we want our Membership to get involved and have fun raising money themselves to support and inspire future architects. Anything goes, from bike rides to bake sales.
The pledge is certainly not just for large practices. Anyone can sign up, the key is that you bring energy and enthusiasm to raising money and supporting future architects.
Shoko Kijima, architect at Hawkins\Brown, said: 'The story can only be positive where we increase children and young people's understanding and awareness of their built environment.'

Joseph Magri, Student Support Fund recipient, said: 'The bursary contributed to me being more financially secure, partially relieving the worries and stress of money so I could transfer that energy into my work.'

Make your Pledge
Download a Fundraising Pack for further information. All you have to do to make your pledge is call 020 7307 3817 or email development@riba.org
I'm delighted to say that we have already had practices from around the country sign up to get us going and I hope you will join our growing group of Future Architects Pledgers:
Allford Hall Monaghan Morris
Allies and Morrison Architects
Assael Architecture
Chapman Taylor
Darling Associates
FaulknerBrowns
Feilden Clegg Bradley
Glancy Nicholls Architects
Glenn Howells Architects
Hawkins\Brown
Haworth Tompkins
Hodder+Partners
HTA
Lifschutz Davidson Sandilands
make
Matthew Lloyd Architects
Park Designed Architects
Penoyre & Prasad
Perkins+Will
Pollard Thomas Edwards
Quattro Design Architects
RMA Architects
Scott Brownrigg
SimpsonHaugh
TateHindle
xsite architecture
Together we can make a real difference to the lives of future architects.