11 November 2022
Join RIBA at MIPIM 2023 – the leading property market for the most influential players from all international property sectors. 
About MIPIM 2023 
MIPIM 2023 will take place from 14 to 17 March 2023 at the Palais des Festivals in Cannes, France. 
Established in 1990, MIPIM is a four day real estate event where practices can meet the most influential players from all international real estate industry sectors. 
MIPIM connects and inspires the global real estate community to create more sustainable, liveable, and prosperous places for all. The previous conference attracted over 20,000 participants and 2400 exhibiting companies from more than 80 countries. 
Why join RIBA at MIPIM 2023? 
RIBA Chartered Practices sit at the centre of the wider RIBA programme of activity during the week of MIPIM. Based at a dedicated trade stand our aim is to provide a platform for practices to promote their work, network, and meet new clients during the busy four day event. 
This opportunity is open to small and medium-sized RIBA Chartered Practices based in the UK and internationally. 
Being with the RIBA at MIPIM gives your practice:  
a presence on the RIBA stand in the London Pavilion 
information about your practice and projects and marketing materials to be displayed (details to be confirmed) 
discounted delegate passes with access to members-only meeting areas and a range of other benefits 
RIBA staff on the stand at all times to represent your practice 
a feature in our MIPIM brochure 
a feature on the RIBA website 
an invitation to the RIBA launch reception at MIPIM (to be confirmed) 
activities during MIPIM to promote your practice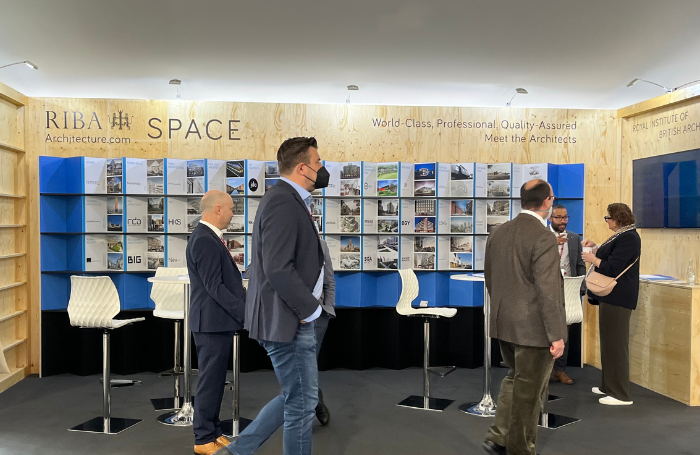 Hear what Chartered Practices say about previous MIPIM experience with RIBA 
Mark Martin, Director of ONE Creative environments (ONE), said:  
"I have been attending MIPIM for many years and it was great to go in 2022 as part of the delegation on the London stand with RIBA. 
I really enjoyed the positive attitude of the attendees and the buzz in the air regarding the latest market trends and innovations. At ONE we work across sectors, for example: commercial, industrial, education, healthcare, residential and urban regeneration to name a few. We had some really interesting meetings while in Cannes with some fantastic projects as a result." 
Express your interest
To express your interest in joining, or for more information, please contact mipim@riba.org.