19 October 2017
The RIBA has named a host of new expert advisers following its open call last month, with new faces due to take their places next year on the Planning, Conservation, Small Practice and Large Practice advisory groups.
All will bring their particular expertise and specialist knowledge to the working groups that help inform RIBA policy decisions, CPD training and guidance, and many will be speaking up for their regions in the process.
The Large Practice Group welcomes BDP's Principal Head of Architecture Benedict Zucchi, AHR Architects Managing Director Michael Walter, Atkins director Valerie Evans and Hawkins Brown Architects' founding partner Russell Brown.
Brown believes that the bigger the architectural operation, the more difference it can make to the profession.
'Large practices have the opportunity and the responsibility to produce great architecture, be the best employers and to set an example as commercially successful businesses,' explains Brown.
'In order to make a difference and have the capacity to negotiate as equals with nationally-based contractors, developers and institutions, architectural practices need to match up with resources, resilience, financial strength and deep organisation.
'What is worrying is that the description of a practice as 'commercial' still implies a compromise of their architectural values. But surely companies like Foster + Partners or Rogers Stirk Harbour + Partners are leaders in terms of design quality as well as business success. Large practices and smaller practices should look to work together, as we do, to offer our clients, users and the wider community the benefits of both types of organisation.'
The Small Practice Group (SPG) greets two new members: Nick Marchini, director at Nottingham-based Marchini Curran, and Will Mawson, director at Newcastle-based Mawson Kerr, while erect architecture co-founder Barbara Kaucky takes over as the chair.
Focused on the business and practice needs of small practitioners across the RIBA regions, the SPG is also able to give small practices a voice at national level.
'Small Practice is very close to my heart and at the forefront of some amazing work being completed nationally and beyond,' says Mawson. 'Naturally, I'm delighted to be included in this important advisory group and hopefully assist in bringing the conversations happening both in the North and in the various spheres our practice is involved in to the forum.'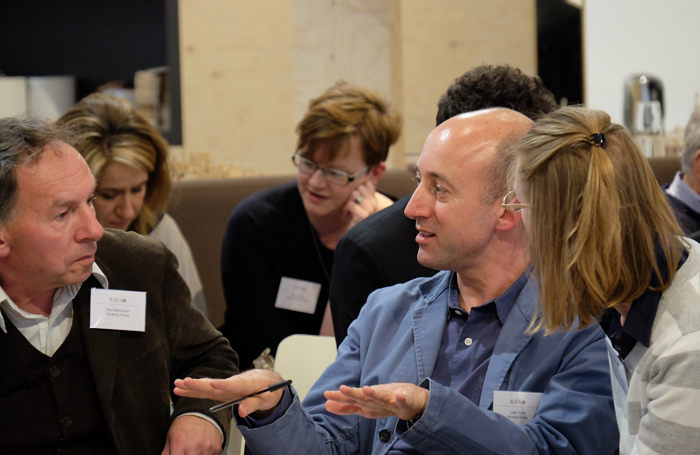 The Planning Group, which is among the advisory groups most often involved in RIBA policy work, welcomes seven new members:
Gerry Cassidy, planning partner at multi-disciplinary bptw partnership
Stephen Gleave, senior director at Turley
Jennifer Gutteridge, principal urban design officer at the London Borough of Lambeth
Tom Holbrook, director at 5th Studio
Roland Karthaus, director at Matter Architecture
Riette Oosthuizen, planning partner at HTA Design
Richard Wooldridge, director at Lancaster-based Harrison Pitt Architects.
'I am delighted to join the RIBA planning advisory group', says Riette Oosthuizen. 'Housing is high on the political agenda, making the need to align planning policy changes with quality design outcomes and healthy, sustainable places of utmost importance'.
While five of the new advisers are London based, the regions are still well represented among the remaining members, including incoming new chair Philip Waddy, partner at Abingdon-based West Waddy ADP.
Wooldridge, who represents RIBA North West on RIBA Council, says he will be bringing his own regional focus and his experience of working with local planning authorities across the country.
There will also be six conservation specialists joining the Conservation Group under new chair, Fiona Raley from Studio Sam Causer.
New member Aylin Orbasli, reader in architectural regeneration at Oxford Brookes University, comments:
'Teaching in a School of Architecture and also co-running the RIBA core CPD on conservation for three years I am very involved with architecture students and architects embarking on their careers in architectural conservation and regeneration.
'Membership of this advisory group not only gives me a chance to share this experience and insights I have gained with the profession but also the opportunity to take back what I learn from the group and the role of conservation in the profession to my students and to the teaching curriculum.'
Other new Conservation Group advisers are:
Helen Axworthy, associate at RH Partnership Paul Chatham, senior conservation architect at Peregrine Bryant Architecture
Ingval Maxwell, chairman of the Council on Training in Architectural Conservation
Sarah Morrison, associate at Feilden Mawson.
The list of all current advisory group members (to be updated next year) can be found on the RIBA website.
Text by Neal Morris. This is a 'Practice News' post edited by the RIBA Practice team. The team would like to hear your feedback and ideas for Practice News: practice@riba.org
Posted on 19 October 2017.