RIBA London Practice of the Month
26 April 2019
Our Practice of the Month for May 2019 is ÜberRaum Architects, established by Markus and Daniela Seifermann. The practice is an eclectic mix of architects, film makers and art historians weaving a 'pincer effect' but in a very fluid way, towards bold and playful building designs, comfort and smarter detailing.
The practice carries an already bursting portfolio and this summer is no different, with myriad projects in progress. We can proudly illustrate ÜberRaum Architects' amazing Cloud Cuckoo House, Black Forest, Germany - an architectural beauty surrounded by green, oxygen emitting trees with a 'gentle on the eyes' building design that denotes thought-out minimalism and complements its very eco surroundings. Most certainly a very happy place to live.
ÜberRaum Architects are also the final stage refurbishment contract winners for the German Ambassador's Residence in the UK, ensuring the space is nothing but light, contemporary, airy and comfortable for - fit for, well, an ambassador. What's a better way to live and work - than to be simply happy? We've been given a rare insight into the creative works for such a beautiful, regal establishment, not often seen by the public, and had to share in return.
Practice Name: ÜberRaum Architects

Based in: Shoreditch, London
Headcount: 10
Founded: January 2013
Moto: We Design Happy People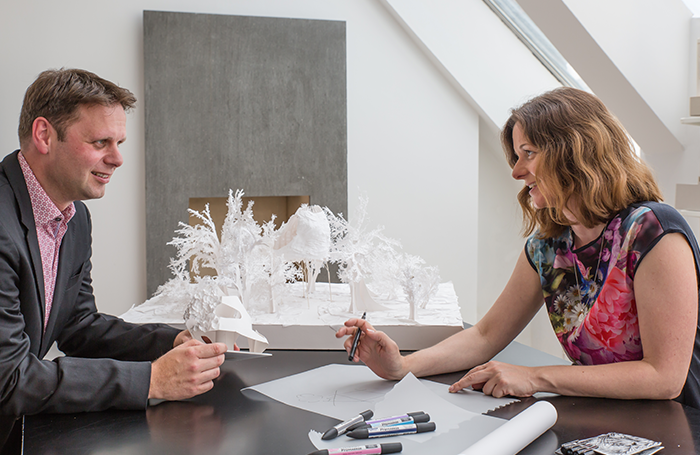 How would you describe your practice in three words?
Happy, bold, precise.
What makes you different from other practices?
As an Anglo-German practice with many more nationalities and languages represented in the office we pride ourselves in working all across Europe and beyond, building cultural bridges.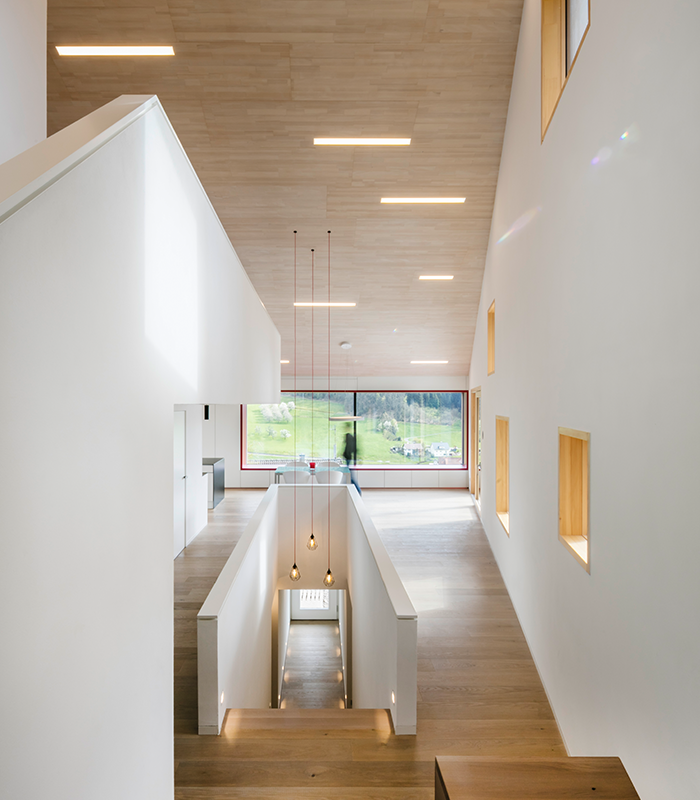 What's the most exciting project you've got coming up?
We have been appointed by a global retailer to develop their new concept stores using modular and off-site methodologies.
What's your dream commission?
A dream commission is making a difference.
What makes London such an exciting place for architects?
People, people, people – from clients, collaborators to our colleagues, you meet the most amazing and inspiring people in London.
What's your favourite building?
Ken Adam's 'Volcano'.
Where do you look for inspiration?
Film and literature - architecture is about storytelling.

Do you have any advice for students qualifying in today's industry?
Don't see architecture as a standalone discipline, rather as a possibility to bring people from many backgrounds together.
How do you incorporate environmental and social sustainability into your work?
Most of our private residential buildings are passive houses. We increasingly work with timber and CLT and source building materials locally, wherever the project is.
How do you use the capital city and the architecture community here to collaborate, inspire, and develop your work?
We actually meet a lot of people through the RIBA Network. In 2018 the RIBA selected us to lecture on Modular Buildings in all major cities in England.
What do you think are the most important issues for architects to focus on right now?
Climate change and housing, and community and diversity. The future is, now more than ever, dependent on openness and embracing a kaleidoscope of different cultural identities.
What benefits have you experienced from becoming a RIBA Chartered Practice?
Being a RIBA chartered practice has offered us great exposure and is a great collaborative platform to exchange thoughts and experiences with other colleagues and potential future clients.
We are delighted that we were part of the RIBA MIPIM delegation for the second year running in March. Additionally, last year ÜberRaum were selected to deliver a series of core CPDs on offsite construction where Markus lectured in 15 major cities in England on the future of modular building technologies and how to implement them.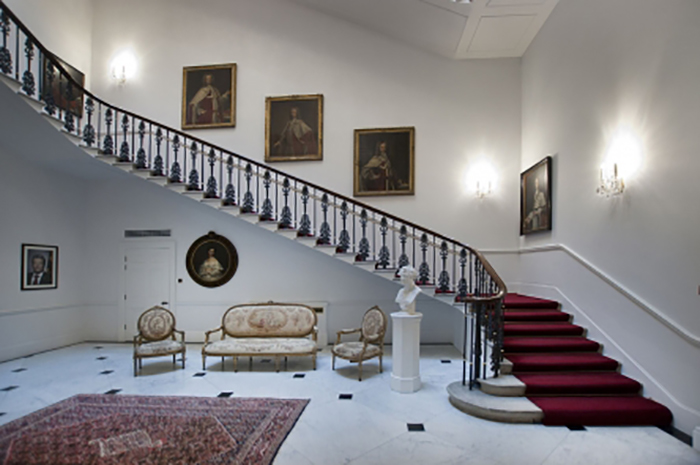 Congratulations to ÜberRaum Architects on their latest building project of the first permanent Medneo radiology centre in the UK.
Follow us on Twitter: @RIBA_London, Instagram: @RIBALondon, and Facebook: RIBA London, and use the hashtag #PracticeOfTheMonth to keep up with the London region and our monthly featured practice.
To apply to be our next Practice of the Month, please email: ribalondon@riba.org.