RIBA 2017 Core CPD takes aim at the performance gap
04 April 2017
The RIBA's 2017 Core CPD programme got under way last week with a seminar on 'Briefing and evaluation: How to give clients what they want by learning from projects', given by engineer Hoare Lea's Head of Sustainability Ashley Bateson.
The seminar might also have been titled 'How to close the performance gap', as the seminar focusses on ways to deal with the shortfalls in actual building performance compared to their design and specification.
'The performance gap is not closing. There is still plenty of evidence that buildings are not performing as intended,' says Bateson, who sits on the RIBA's Sustainable Futures Group.
The seminar looks at all stages of the construction process from briefing and procurement through to post-occupancy evaluation, focussing on what designers can do at the outset and at completion to improve outcomes.
Problems can often be traced back to briefing stage, where Bateson says more attention needs to be given to the client's expectations.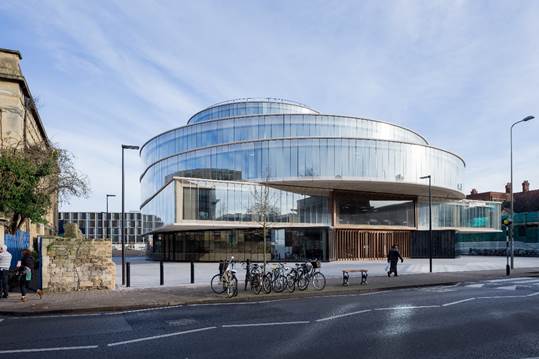 Following handover the architect frequently has no ongoing involvement, leaving without fully understanding whether a complex building performs as intended in all areas.
'The industry needs to work harder with clients to make aftercare the norm rather than the exception,' says Bateson.
'The answer is to get a proper brief on the performance outcomes the client wants, ideally with some aftercare and evaluation in the design fee.'
The need to recognise these processes is made clear in the revised Plan of Work, now bookended by Stage 0 (Strategic Definition) and Stage 7 (In Use), although Bateson says that to date the new Plan has not had the impact hoped for in these areas.
Briefing/design shortcomings aside, performance failures can also be traced to contractor decisions to change and downgrade specifications. Not surprisingly, there is evidence to show that traditional procurement tends to produce better results than design and build, say Bateson.
There is also evidence demonstrating that aftercare produces results. At Herzog & de Meuron's Blavatnik School of Government in Oxford, the consultants – including Hoare Lea – engaged in aftercare and a handover service that optimised systems and succeeded in bringing actual energy use almost exactly into line with predictions.
Bateson reports that there was an encouraging level of interest among architects at last week's event in Soft Landings. This is the methodology used to deliver a 'bump-free' transition from briefing and design to occupation – including post occupancy evaluation – that became mandatory on central Government-funded projects last year.
This is expected to become a driver of better building performance in the future, particularly in the wider public sector where interest among clients such as schools has been rising.
Find forthcoming dates and venues for 'Briefing and evaluation: How to give clients what they want by learning from projects' and details of all 2017 core CPD events.
Thanks to Ashley Bateson, partner, Hoare Lea.
Text by Neal Morris, © RIBA