Tracking quality for extra value
10 October 2018
Led by the RIBA in collaboration with the RICS and CIOB, the Building in Quality initiative will publish its Quality Tracker (QT) toolkit on 9 October at UK Construction Week and launch a formal six-month pilot to test its usefulness.

The QT gives end-quality due prominence in the value equation for the duration of a project. As Cindy Walters, of Walters & Cohen Architects, says, 'The idea that you can cut corners on quality and somehow benefit in terms of time and money is misguided. You need all three.'
Championed by the client, agreed by the project team, connected to the project brief, recorded and signed off impartially at the end of RIBA Work Stages by a 'quality custodian', the document establishes a chain of responsibility all the way through to the new asset's post-completion users.
The concept grew out of important survey results that showed contractor clients to be significantly less satisfied with architects than other kinds of client. The release of John Cole's Edinburgh schools inquiry and, later, Dame Judith Hackitt's post-Grenfell Tower fire review of the building regulations, gave it renewed urgency.
Concerns about the construction industry's inability to achieve quality outcomes reliably are nothing new. Over the decades, numerous reports have denounced its failings, many of which impact on quality. As the Quality Tracker's accompanying Guide says, however, the question is not just about whether finished buildings meet regulatory standards. When the outputs have such a potentially enormous impact on the long-term public good, especially if funded by the taxpayer, the question is also about how to go beyond the bare minimum.
'Good enough' is sometimes all that is needed, and indeed all that clients and planning authorities want. On the other hand, the professionals who undertake the work are bound by codes of conduct to push for better. Furthermore, when the client does not always retain a stake in the building beyond completion, how fair is 'good enough' on the eventual users who will have had no say in the brief and no reliable information about how the building will perform in use?
There is room for improvement beyond minimum regulatory quality but, the Guide says, we don't know how much extra long-term value this room might yield. If current design and construction practice is producing sub-optimal quality, it could be a drag on society as a whole, with the potential to backfire on clients' value calculations as the cumulative effect of their collective short-termism weakens markets and reputations.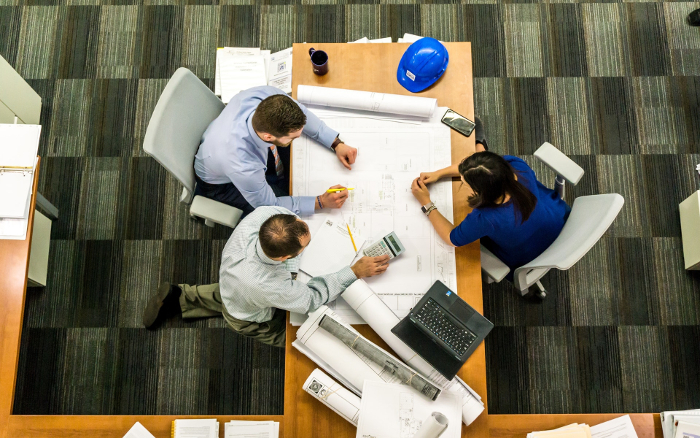 The Guide calls for research to plug this gap in our knowledge. It wants the industry to agree a definition of good quality, produce audited evidence about what causes good quality, extend methods to measure all its dimensions, create benchmarks, and find better ways to manage risk and uncertainty. As John Cole, architect and author of the Edinburgh schools inquiry says, 'We need to speak the same language, understand what we mean by quality and invest in those processes that both define it and help ensure its delivery.'
Despite a lack of concrete evidence, the Guide says, experienced industry professionals agree that they can currently target 'high, adequate, or relatively low' quality and that they can identify the factors that inhibit the likelihood of achieving good long-term quality.
The Quality Tracker is built on this premise. It consists of one cover sheet and eight main pages – one per RIBA Work Stage. At each Stage, the quality custodian responds to risk-reduction statements, producing ratings that are locked at the end of each Work Stage, building into an indelible history of the project's path to achieving its quality targets. Mike Packham, Managing Director of BWA and specialising in facilities management, supports the initiative: 'Anything that helps to emphasize the quality of the end product and maintains initial quality targets will be supported by FMs.'
The Quality Tracker has five key advantages:
Clients who adopt it are less likely to lose sight of their original quality aspirations.
Because the QT may be shared, it will allow parties joining the project to understand their risks better, increasing transparency and averting disputes.
Clients who adopt it will be able to differentiate themselves convincingly from their competition on the grounds of quality.
The signed-off QT will be shared with post-completion purchasers, tenants, investors, and asset managers to give them a clearer idea of the development history of, and quality targets for, the building they are buying into.
Finally, the QT will incentivise achieving better long-term quality in buildings, which is good for human health, safety and wellbeing and beneficial from a social, economic and environmental point of view, improving the construction industry's reputation.
Nigel Ostime, Chair of the BIQ Working Group, says in his foreword to the Guide, 'There is a clear appetite for improving quality and we hope this toolkit will be a catalyst for that change.'
The BIQ initiative's next step is to pilot the Quality Tracker's functionality and usefulness on a representative range of real projects – filling it in either in real time or retrospectively. Find out how to participate.
By Matt Thompson. This is a Professional Feature edited by the RIBA Practice team. Send us your feedback and ideas
Posted on 10 October 2018.