North East Young Architectural Practitioners Forum
27 June 2017
RIBA North East established a group of six newly qualified architects from various regional practices, with the aim to create a stronger, more informed and more engaged network of newly qualified architects who will help raise the profile of architecture in the region.
The YAPF aims to support architects in their first eight years of qualification to help build networks across the profession.
If you are a newly qualified architect and would like to join the YAPF please contact Amy Tomlinson to receive the latest news and events communications.
The next event will be a building tour at RIBA North East Regional award winning building The Ogden Centre for Fundamental Physics - Wednesday 9 August for more information and to book a place click here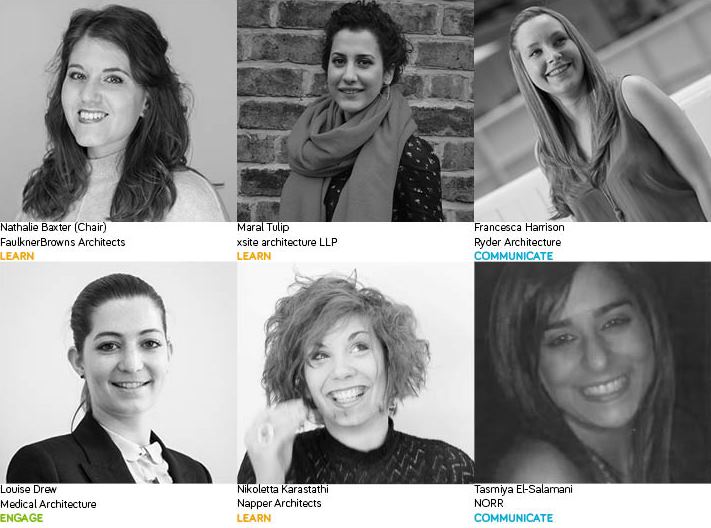 YAPF Chair is elected by RIBA North East Members in February 2017 and sits on the Regional Council. From this, a committee of six was formed by local practices.
YAPF ambition
'To create a stronger, more informed and more engaged network of newly qualified architects and help raise the profile of architecture in the region'

YAPF events
Led by a committee of local RIBA members and supported by the RIBA, the YAPF provides a range of events and activities organised under the following themes:
CPD and learning events
social and networking events
community activities and competitions
YAPF events are primarily designed to support young practitioners in the first eight years following qualification, though unless otherwise stated, YAPF events will be open to all architects, including architectural students and professionals within the built environment. However, RIBA members will always be offered a discounted ticket price and some events will be held exclusively for them.
Committee members:
Nathalie Baxter (Chair) FaulknerBrowns Architects
Committee Role: Skills

'It is important for me as chair to define a series of events that are relevant now but also have longevity. The Skills for Success series aims to offer newly qualified architects the opportunity to build upon their skills and knowledge whilst working in practice, allowing them to reach their potential alongside like-minded peers'

Maral Tulip xsite architecture LLP
Committee Role: Skills

'I joined the YAPF to represent one of many of the regions' Young Architectural Practitioners. As a RIBA role model I see my commitment to YAPF key to recognising and broadening the diversity and inclusivity in our profession particularly the Northeast. I hope to engage with other young practitioners and establish a network for others entering the profession in which they can learn, socialise and network in.
My key role is to establish a leaning programme in the form of lectures, workshops and events. I hope to assist the YAPF chair through the ongoing 'learn' series events to establish a long term plan by offering skills to other young architectural professionals through their careers.'
Nikoletta Karastathi Napper Architects
Committee Role: Learn Events Ambassador

'I contribute to YAPF Learn Events by establishing contacts with experts in their field to present state-of-the art lectures and talks. I believe that these events help contribute to the career development of young architects.'
Francesca Harrison Ryder Architecture
Committee Role: Marketing & Social Media

'My aim is to connect young practitioners in the North East with focused conversations and events, beneficial for their development. I aspire to give young practitioners an opportunity to discuss topics and issues important to them which can inform future YAPF events.'
Tasmiya El-Salamani NORR
Committee Role: Communicate Events

'My role in the YAPF Committee is to be part of the Communicate team which aims to support young architecture professionals by providing opportunities for members to network and build professional relationships with each other and others in the industry through a series of social events delivered throughout the year.'

Louise Drew Medical Architecture
Committee Role: Engage Events

'I listen to members interests and look to a greater interaction with contractors and buildings during construction to make newly completed buildings more accessible to the design industry, allowing cross learning from peers and sectors.'
If you have any further questions about the YAPF, please contact Amy Tomlinson or read our FAQ sheet for more information.