Office Equipment Leasing
Lease Apple desktops, laptops and tablets as well as other technology, all provided by our partner, Qube Leasing.
Qube Leasing is the UK's leading Apple business leasing specialist. They have the expertise and knowledge of how to help your business manage its Apple IT equipment with affordable monthly leasing options.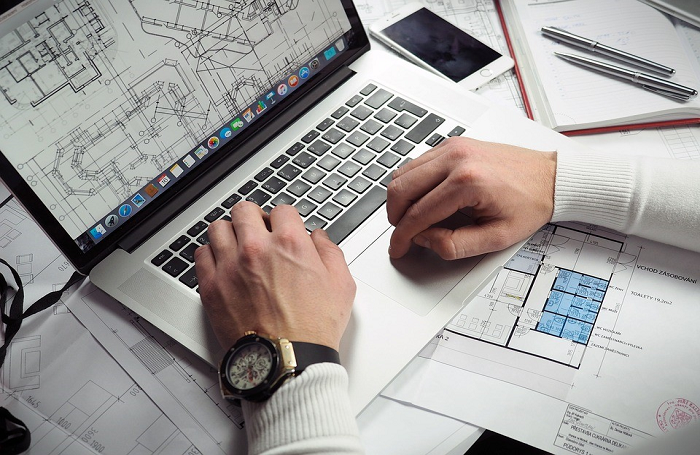 The equipment rental is available on:
Apple MacBooks
Apple iMacs
Apple iPads
PC Workstations
Laptop Workstations
Printers
Plotters
VR Equipment
3D Printers
Software such as CAD/AUTOCAD/REVIT can also be included and added to your package.
Services available:
Rental only
Lease and buy – own your equipment at the end
Lease and upgrade every 24 to 36 months
A full three-year warranty is included and RIBA Chartered Practices will receive an exclusive free insurance policy with one-year accidental damage included.
View the full range of products and services.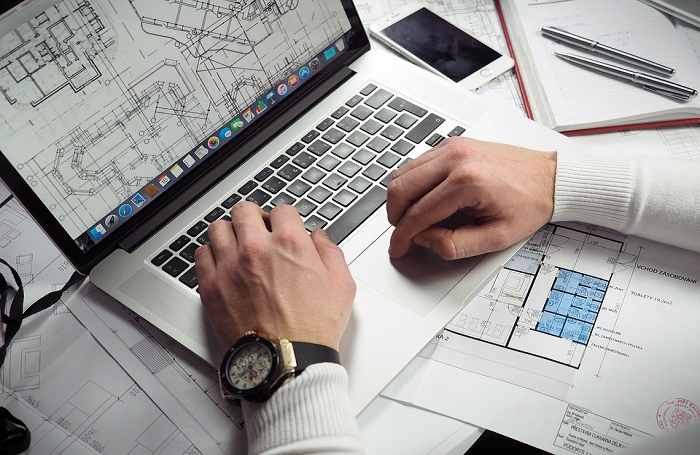 Apple Mac leasing is 100% tax deductible
Leasing IT equipment from Qube rather than buying outright is tax efficient, frees up capital for other investment and allows for upgrades to the latest models.
Each month, the whole Net Lease payment can be treated as an expense to your business.
These payments accumulate through the year and help to reduce your company's Net Profit. Therefore reducing the amount of corporation tax you will pay at the end of every year.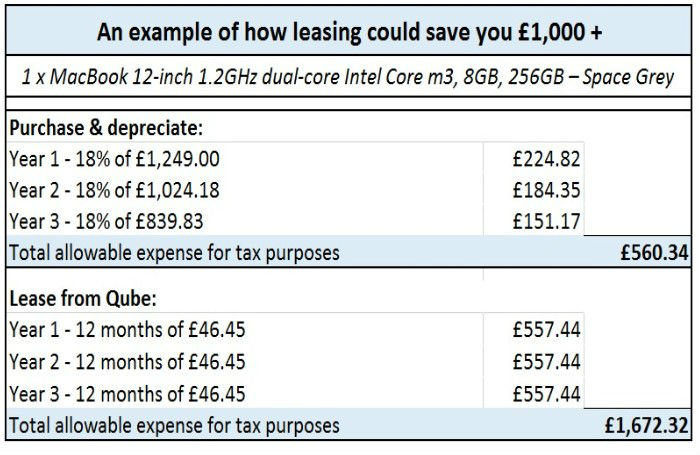 Take a look at prices online or contact a member of the team to find what product or leasing option is best for your practice.
To find out more, please contact a member of the Qube team at riba@qubeleasing.co.uk or 0333 990 8080 (Freephone).