SAGE accounting software and support for architects and practices
RIBA has partnered with Sage to offer members competitive pricing on accounting software and business support. Sage accounting helps businesses easily manage accounting and finance, payroll, payments, VAT, invoicing and much more. The solution aims to make financial management straightforward for both accountants and directors of architectural practices.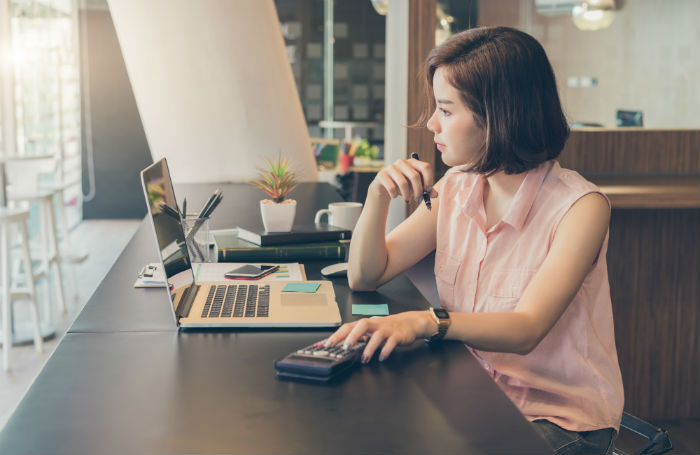 Exclusive discounts and support for Members
By purchasing through RIBA, you can receive an exclusive 50% discount for the first three months on all Sage 50 Cloud products. This is available for all customers providing you don't have a current support plan in place.
Packages to suit all Practices
Dependent on the requirements and size of your practice, there are three software solutions available: Sage 50 Cloud, Sage 200 Cloud and Sage Cloud Accounting. Each is accessible on desktop and mobile, providing a complete view of your business finances in one place.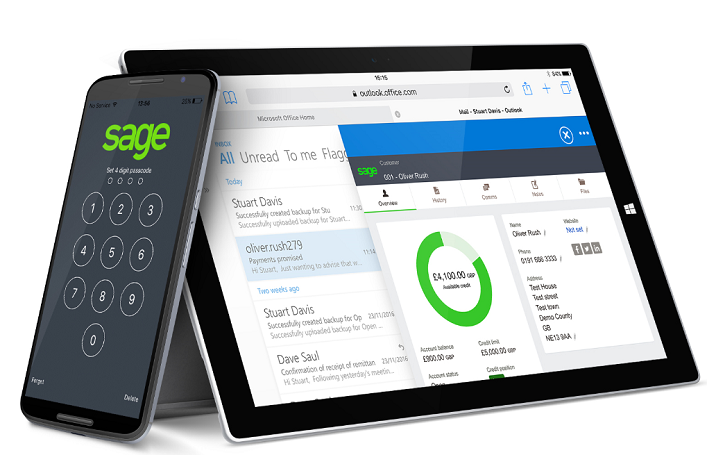 Sage 50 Cloud
Sage 50 Cloud is popular with sole practitioners and SMEs. Available in three packages: Essentials, Standard and Professional, each delivers a range of comprehensive features such as tracking profit and loss, submitting tax returns, cloud backup, cash flow management and dedicated support with Sage. See the full range of Sage 50 features.
Prices start from just £20 per month (ex. VAT) with a 50% discount for the first three months, meaning you will pay just £10 per month (ex. VAT) to get started.
Sage 200
Sage 200 is an advanced finance and business management system suitable for large and growing practices. Tailor-made to your support your needs, Sage 200 allows you to easily manage finances, clients, stock as well as manufacturing, business intelligence, and more, on the go. Discover the full range of Sage 200 features.
Sage Business Cloud Accounting
Sage Business Cloud Accounting is ideal for small practices or businesses requiring basic accounting support. This entry-level software helps free up admin, connect with your bank, make payments and more.
This costs an affordable £9.99 per month for RIBA members.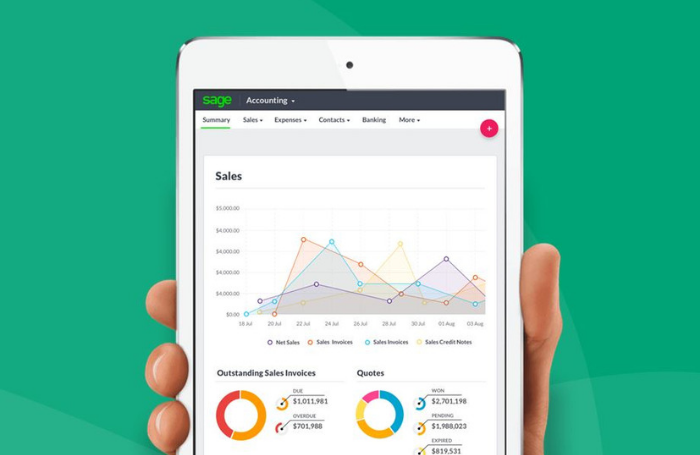 Free webinars and business support for Architects and Practices
As part of the partnership, Sage provide additional support to members through a range of free webinars tailored to architectural practices. These cover multiple helpful topics, such as making tax digital, payroll, how to use Sage products and more. Please contact us to register interest for the next 2019 session.
We can also help if you have any issues or require assistance once you purchase through RIBA.
Sage training resources
Are you struggling with business management or getting to grips with accounting? Did you know Sage offer courses that are fully bespoke to your practice, systems and staff? There are several resources available to equip you with the skills to smoothly run your accounts and business.
Sage training aims to provide a more in-depth knowledge of Sage Accounts software, Payroll, GDPR and Making Tax Digital. Flexible to your needs, the courses are delivered via eLearning, Certifications, Workbooks, 1-2-1 sessions or even tailored onsite sessions.
Prices start from just £49. To find out more, please contact our team.
Discover more
To test a free demo or to receive a no-obligation quote for any of the Sage products, please contact us at business@riba.org or call 020 7307 3737.