The road to zero: Battery Electric Vehicles
RIBA is constantly striving to be more sustainable and has developed the 2030 Climate Challenge to help architects meet net zero, not just for buildings, but also in other facets of their business to help address this global crisis.
Habits are continuously changing relating to vehicles and journeys as the world looks to tackle climate change. Tyson Cooper, our vehicle partner, discusses battery electric vehicles (BEV); including their range, choices available and cost to see if a BEV is a viable option for you to consider?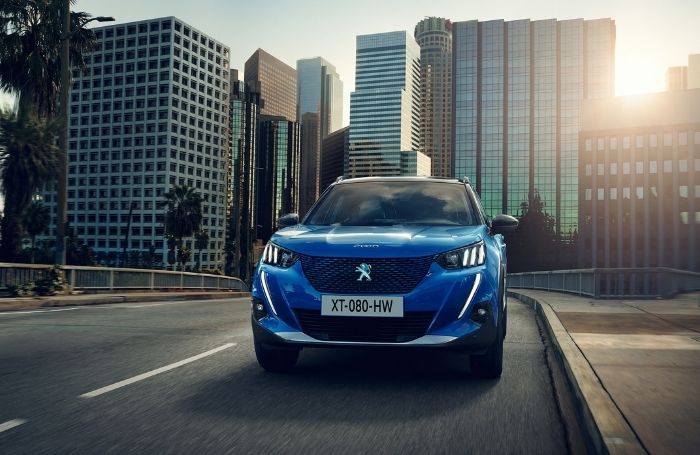 There is no doubt that we all noticed improvements to the levels of sound and air pollution during lockdown due to the drastic reduction in vehicle journeys. Since restrictions began easing both traffic and pollution have been increasing but we're thankfully not back to pre-lockdown levels as yet – and hereby hangs the opportunity. The commentary around electrification of vehicles has intensified post lockdown with renewed pressure to change our habits relating to vehicles and journeys as the world looks to tackle climate change.
We can't all rush out and change to a battery electric vehicle (BEV) but to coin a phrase from a well known supermarket – "every little helps" – even if a BEV is not practical right now – we can all still make a difference and in a series of articles we'll provide information on the various options available.
But let's start with the big one - BEV's – can they work for you right now?
Range:
The choice of models is increasing rapidly, with lots more to come in 2021. Increasingly they are quoting a range in excess of 200 miles, enough to cover most commutes for a few days. With the network of public charging stations also increasing, longer journeys can be accomplished – not effortlessly as yet, but with planning and some strategic coffee stops along the way, the whole of the UK is accessible.
As with all official figures, the quoted range is based on mixed driving – the latest figures are significantly more accurate than previously, however, motorway speeds (60-70mph) will significantly reduce the real-life range of a BEV.
Choice:
Until 2020 the choice remained limited, there were the high end options like Tesla, Jaguar i-Pace and Audi e-tron, as well as much smaller options like the Renault Zoe and Nissan Leaf. This year has seen the emergence of many new models, with even more coming next year from the likes of Audi, BMW, Citroen, Jaguar, Mazda, Nissan, Skoda, Vauxhall and VW.
Some remain as stand alone models whereas other manufacturers have introduced a BEV powertrain option as part of a brand new model launch. Peugeot has recently launched the new 208 and 2008 ranges with a choice of petrol, diesel or fully electric powertrains on all derivatives; increasing general acceptance and uptake even further.
Cost:
This is still probably the biggest barrier to uptake and on face value, it's understandable to see why.
The basic list price of a BEV is significantly more than comparable petrol or diesel models – and with demand high and supply relatively limited, discounts are much lower. Saying that, for approved cars with a Manufacturer's Recommended Retail Price (MRRP) of less than £50,000 there is still a £3000 Office for Low Emission Vehicles (OLEV) grant to reduce the initial outlay.
Predicted future values of BEV's are continuing to improve but the additional upfront cost results in higher monthly payments or rentals on a finance agreement – and this is often where decisions are made.
There are however other factors to consider – to get the true cost of ownership or usership of a BEV compared to a petrol or diesel alternative.
Fuel:
The average fuel cost for electric vehicles is around 4ppm, whilst for petrol cars with c50mpg fuel consumption, the average cost is c10ppm.
The average difference in fuel cost per month would be c£50 less for BEV drivers covering 10000 miles per annum – the monthly cost difference is starting to come down
Servicing and maintenance:
With fewer moving parts and regenerative braking, electric cars need less servicing and maintenance. For example, a new Peugeot e-2008 will cost circa £10+VAT per month less to maintain the same petrol model.*
*Comparison based on Peugeot e2008 100kW Allure 50kWh Auto (MY20) v Peugeot 2008 1.3 Puretech 130 Allure manual (MY20). Contract hire (lease) and maintenance figures based on Arval (Sept 20) – 10000 miles per annum 1 + 35 payment profile.
Benefit in Kind:
The government announced that BIK rates for BEV's would be 0% for tax year 2020-2021 – rising to 1% in 2021-2022 and 2% the year after – resulting in electric cars becoming a great option for company car drivers, particularly those who might otherwise have opted for larger vehicles.
Class 1A NIC contributions:
The savings, however, are not limited to the driver as the company also pays Class 1A NI contributions on employee benefits. Company cars and the amount paid is linked directly to the emissions of the vehicle. Going back to our Peugeot 2008 example, a company would pay c.£80 per month less in Class 1A NIC for the electric model over its petrol counterpart.
A quick comparison of the Peugeot e-2008 Allure v Peugeot 2008 1.3Puretech manual Allure:
The basic rental of the e-2008* is £46 per month more expensive (including non-recoverable VAT)
Maintenance for the e-2008 is £10 per month cheaper
Fuel is c.£50 per month cheaper
For a company car Class 1A NIC is c.£80 per month cheaper
Overall, the e-2008 is almost £100 per month cheaper than the petrol version to the business – and the employee will feel like they've had a pay rise as well!

Tyson Cooper are here to help RIBA Members and Chartered Practices make a difference – and start their own road to zero.
To talk about all the options – in plain English and without the myths - cost comparisons and to get an unbiased opinion of your how your regular journeys would look in an electric vehicle, give them a call on 01473 873001 or email riba@tysoncooper.com.