Food, health and sustainability: RIBA at 66 Portland Place
Sustainability and wellness in the hospitality and events industry are no longer just phrases or buzzwords and certainly can't be ignored by businesses. From supplies to suppliers, food to furniture, there are lots of ways to do your bit.
Catering makes up a big part of what we do here at RIBA so, in an effort to be greener, we work closely with our in-house caterer CH&CO to devise healthy and sustainable menus that fill and fuel employees and delegates whilst working to reduce our environmental impact.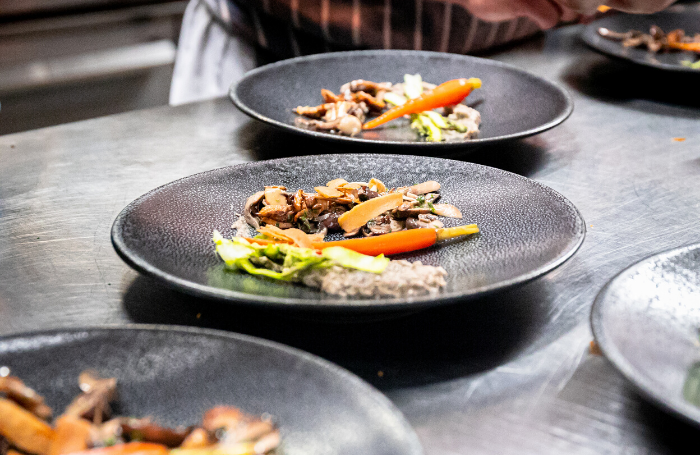 It's important to create a menu that's both sustainable and ethical, without compromising on quality. We know where all our produce comes from, the meat is from Surrey Docks Farm and trout from ChalkStream Foods who farm beautiful fish in the rivers of Test and Itchen in Hampshire. This supplier was found through Innovations Den which aims to increase innovation in the agricultural industry and reduce water consumption. The objective is to reduce waste. It's all about utilising as much of your product as possible – for example, instead of throwing out potato peelings, a quick roast in the oven will give you a quick crispy snack.
With the link between animal farming and the climate crisis making headlines nearly every day, veganism continues to sky rocket. It was recently revealed that a record 400,000 people signed up to Veganuary, with many of those expected to continue with their plant-based diets beyond January. Additionally, the influx of 'flexitarians' ( those who enjoy meat but want to reduce their meat consumption) means it's imperative to have a strong veg-forward offering; dated dishes such as stuffed peppers and nut roast just won't cut it anymore.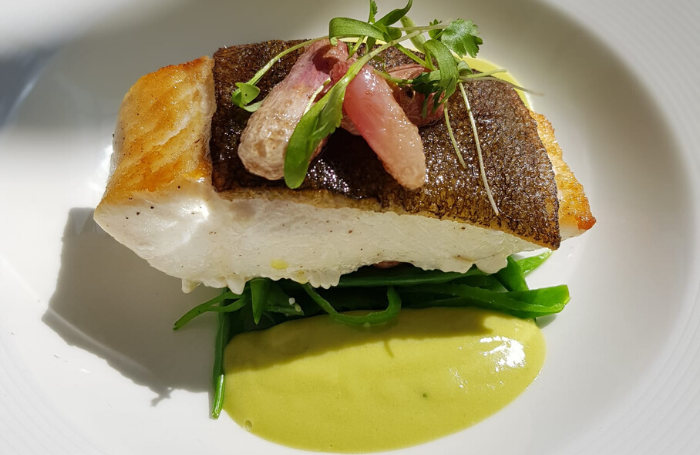 With this in mind, we have introduced colourful new plant-based menus giving event organisers more choice when it comes to meeting the wide range of delegate dietaries. Packing a flavour punch and loaded with nutrients, we hope these new dishes will hit the mark for everyone, not just those living a vegan lifestyle. Our head chef has provided a wonderfully healthy and flavoursome pea and mint soup recipe that is easy and simple to make, the perfect lunch while working from home.
More and more high profile events such as the recent Golden Globes ceremony are choosing to only serve vegan menus - to highlight sustainability issues and the climate crisis – which is sure to inspire many other venues and events across the world to follow in its footsteps and make the consumption of meat-free meals the norm.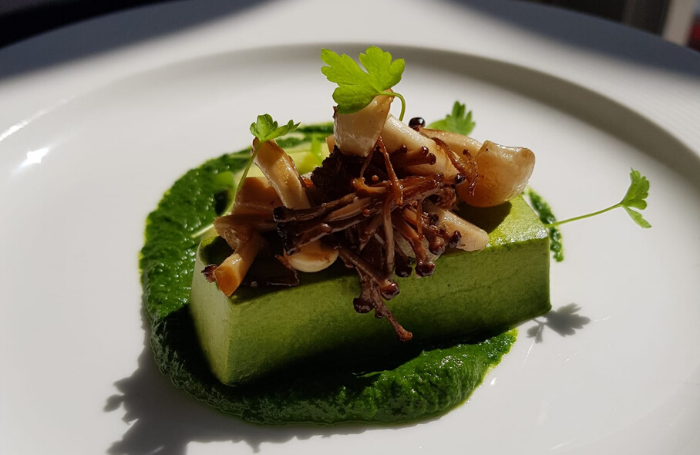 It's not just your menu that needs to be sustainable, however. All of our disposable items are now compostable including food boxes, cups and we're reducing single use plastics across all our spaces. To reduce paper wastage, we've also made all internal communications electronic, an approach that has been enforced across both front and back of house. We are also currently in the phase of planning the refurbishment of the kitchen to move away from gas towards more renewable energy equipment.
If you'd like to find out more about our new vegan menus or sustainability initiatives get in touch at venues@riba.org or call 020 7307 3888.