Celebrate a milestone occasion at 66 Portland Place
If you have a milestone occasion coming up–whether it's a big birthday, anniversary party, engagement, or retirement– 66 Portland Place is the perfect place to celebrate in style.
To enquire, please email venues@riba.org or call 020 7307 3888. At a glance (PDF).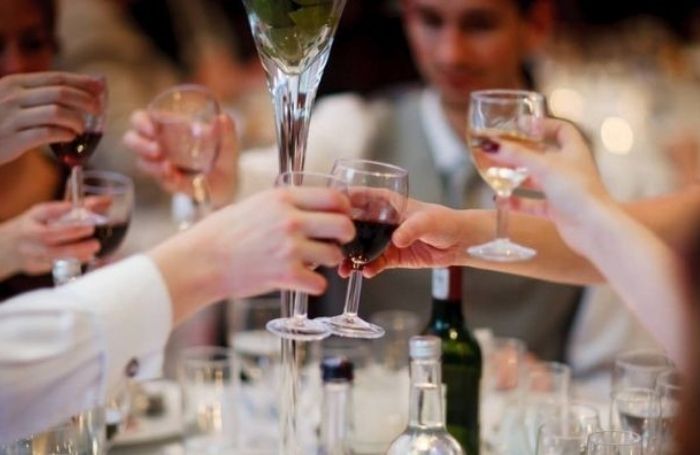 Our 'Build Your Own' celebration package at 66 Portland Place – a subtle nod to our architectural roots – has been designed to simplify the planning process when it comes to selecting food and drink options so you can spend more time on the personal touches. Set at multiple price points, F&B options can be selected as a standalone package, or in combination with another to suit budget and preference.
RIBA at 66 Portland Place is guaranteed to get your guests talking ahead of your celebration. Located on an avenue known for its decadent Georgian architecture, the Grade II* listed building has retained many of its original 1930s features to create a stunning backdrop for milestone occasions. With floor to ceiling windows, a triple height atrium, Art Deco detailing, and three terraces, 66 Portland Place sets the tone for a celebration to remember.
You can choose from three architecturally stunning spaces for your dinner or party – the Florence Hall, RIBA Gallery or Aston Webb Room, or you can combine rooms for bigger celebrations.
As the venue's principal entertaining space, the Florence Hall features glass doors, carved pillars and stunning floor to ceiling windows, which fill the room with an abundance of light, providing a chic, mid-century backdrop. The expansive space can accommodate all manner of setups - from round tables, casual seating, or the inclusion of a dancefloor - and opens onto a leafy roof terrace allowing your family and friends to enjoy a tranquil urban oasis in the heart of London.
Available to hire on its own or in conjunction with the Florence Hall, the RIBA Gallery features etched floor to ceiling windows and Art Deco detailing, as well as access to the adjacent landing, a triple height atrium space arranged around a grand sweeping staircase. Located on the second floor, the Aston Webb Room is steeped in history and features large windows which fill the room with light and allow for a grand view of the tree-lined Portland Place. This space is perfect for intimate dinner parties or lunches.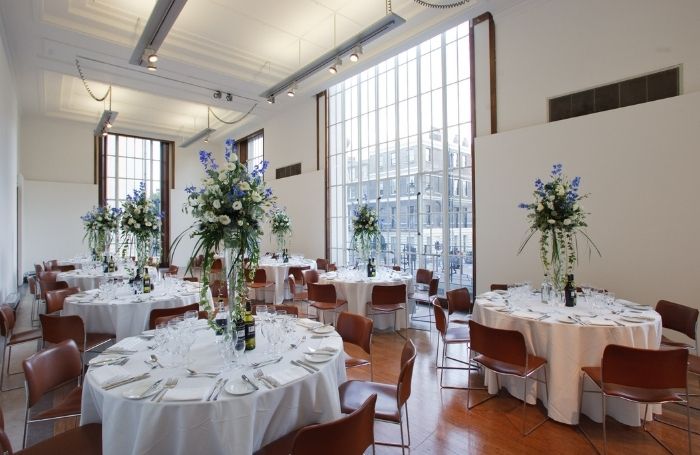 If you're starting to plan a milestone celebration with family and friends, get in touch with our team by emailing venues@riba.org or calling 020 7307 3888. At a glance (PDF).
You can also view a virtual showround to give you an insight into our beautiful venue and how it could work for your celebration.