​4 worthwhile new year's resolutions for your business events
Already reaching for that packet of biscuits over your shiny new gym membership card? Given up on Dry January? We find that professional resolutions are easier to stick to.
Having hosted 38 conferences and more than 1,280 smaller meetings in 2018, our venues team knows what it takes to put on a memorable business event. Head of Venues Caterina Alves offers four resolutions you can really stick to when it comes to planning a corporate occasion.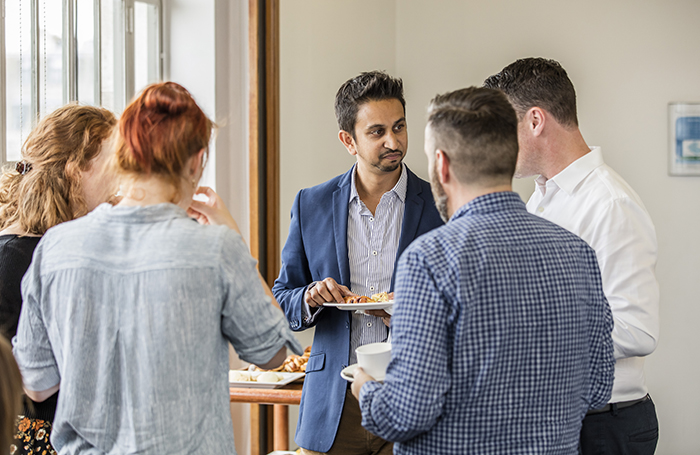 Commit to diversity
Instead of having one person address the room, make sure you book a speakers from a range of backgrounds so that there are multiple insights and points of view for your audience to consider. Initiatives such as the Future of London Speaker Diversity Network offer great advice about how you can bring new voices into your panel.
Network more effectively
Motivation is key to any business event. Keep delegates engaged by encouraging people to move about, network and discuss what's on the table. To get the conversation flowing you could even change the format of your networking sessions, whether through 'speed networking' or pre-prepared questions for specific delegates. Our terraces offer the perfect space to get some fresh air and keep things energetic.
Be more creative
You've arranged a fantastic line up of diverse speakers, but don't stop there. Organise some workshops or activities to encourage ideas and innovation. If you host your event at the RIBA you could even organise for a tour of historic 66 Portland Place to inspire attendees, or take them around our latest exhibition.
Be balanced
We all know it's the season for good intentions when it comes to healthy eating. But don't they say a little of what you fancy does you good? Make space for a treat, whether it's a glass of bubbly or a slice of cake, alongside your healthy food and drink.
Find out more about our corporate event packages.