The International Conference was live streamed by Dezeen and has been archived on their website to watch at any time.
Securing your role in building the cities of the future is vital. The New Urban Agenda provides a new global standard for sustainable urban development and it is essential that you understand this to contribute to our future cities.

Why should you attend this conference?
Times are changing and so must the profession. We need to think differently and work differently. Looking at the three main themes; housing, a cohesive society and cultural heritage, our impressive panel of expert speakers will provide more detail on what the New Urban Agenda means for architecture and how you can adapt to stay relevant in these changing times. This is a great opportunity to:
Hear from a global line-up of industry experts that you won't see on any other conference programme
Network with others, share ideas and meet some of the people shaping the future of architecture
Gain clarity around the New Urban Agenda to help you stay relevant, think creatively and showcase your skills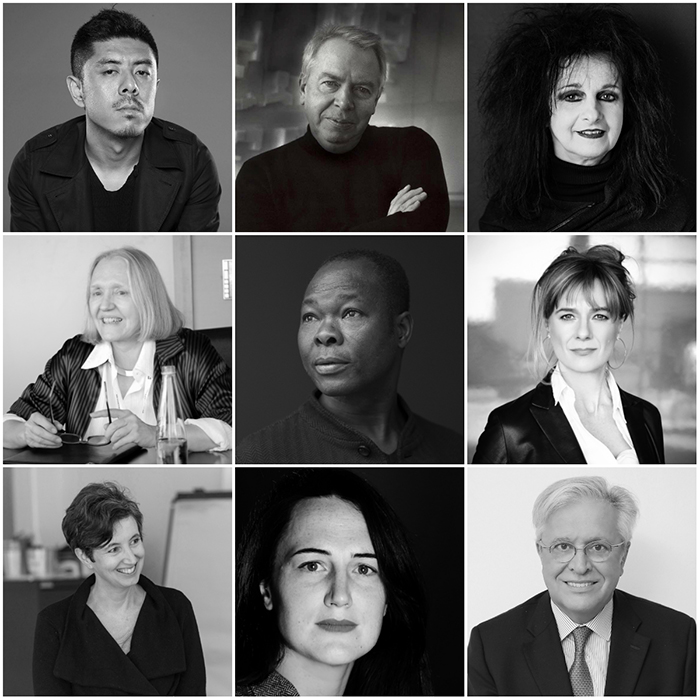 Speakers include (from left to right, top to bottom)
Ma Yansong, Founder and Principal Partner of MAD Architects
Sir David Chipperfield CBE, RA, RDI, RIBA
Odile Decq, Studio Odile Decq
Saskia Sassen, Robert S. Lynd Professor of Sociology at Columbia University
Francis Kéré, Kéré Architecture
Amanda Levete, Founder and Principal of AL_A
Suzanne Hall, Director of the London School of Economics (LSE) Cities Programme
Hannah Corlett, Co-founder and Director of ASSEMBLAGE
Dr Joan Clos, Executive Director of the United Nations Human Settlements Programme
New speakers just announced, including Elizabeth Diller, Founding Partner of Diller Scofidio + Renfro (DS+R); Robert Bevan, London Evening Standard architecture critic; and Yun Wai Wing, Associate at Spark Architects, Singapore.
For a full list of speakers download the full event programme
Conference overview
Tuesday 4 July

9.30am: The New Urban Agenda: a guide for the perplexed.
We highlight the key issues from this vast document, and explain how they will affect architects and the profession and where the opportunities are.

10.30am: The politician's perspective: what do mayors, planners and urbanists think architects can bring to the future city?
Architects, of course, think that they can play a key role creating the future city but given so few attended the United Nations summit, do prominent figures from the sectors, who did actually attend, agree?
Midday: The architect's perspective: where is the role of the architect in the future city, and where do architects see opportunities?
Leading international architects discuss how they think their skills can be better used in city making. Is it at a macro level, or via individual buildings? At what point in the process should architects intervene to best use their skills? If early, how do they start such conversations? What building types are growth markets? And should architects be involved in ethics and morals given, as a profession, they have no training in sociology and politics?
The afternoon examines three key opportunities for architects that the RIBA has highlighted from the New Urban Agenda.
2pm: A sense of belonging: how can architects help create a cohesive society, and enable people to get along in the city?
From both an architectural and sociological perspective, we examine what building types will encourage social cohesion within the future city, and ask if new kinds of buildings are necessary for our changing society? We also look at whether the way a building is designed and constructed can facilitate a sense of belonging. Are there ways of building more inclusively to prevent people feeling so alienated from their neighbourhoods? Can you measure social cohesion?

3.15pm: Housing: where are the opportunities for architects to innovate?Unable to affect land value, architects are only able to answer two fundamental questions: firstly, are we collectively designing the right kind of homes to deal with our changing society as we live for longer and land prices continue to rise? And secondly, can architects improve the supply of housing? Will prefabrication truly ever offer a solution? And with the migrant crisis shining a spotlight on relief housing, is this an area where architects could make an impact?

5pm: Cultural heritage: can architects unlock economic and community value throughworking on heritage projects?
Protecting the world's cultural and natural heritage is one of the aims of the New Urban Agenda. But what does the term heritage mean today, and across different cultures around the world? We discuss how architects can make heritage work for the future both economically and socially by protecting local character and skills in an era of globalisation.
RIBA CPD Certified
The conference is RIBA CPD Certified worth 9 hours of structured CPD. The assigned topics from the RIBA CPD Core Curriculum that this conference will cover are:

Climate: sustainable architecture
Designing and building it: structural design, construction, technology and engineering
Where people live: communities, urban and rural design and the planning process
Context – the historic environment and its setting
RIBA International Week
This conference is part of RIBA International Week, your ticket to the conference also entitles you to attend the following RIBA International Week events:

Please indicate which of these events you would like to attend when purchasing your ticket.
Copyright
Images used in collage: David Chipperfield © Ingrid von Kruse, Francis Kere © Jan Ouwerkerk, Amanda Levete © Matt Holyoaks, Empower Shack © Jan Ras, U-TT, Urban Renewal project in Turkey © UN Habitat
Image used in abstract: Empower Shack © Jan Ras, U-TT