GERMANY
BeL was founded in 2000 by Anne-Julchen Bernhardt and Jörg Leeser. Anne-Julchen Bernhardt (*1971) is an architect and professor at the RWTH Aachen University for building typologies. Jörg Leeser (*1967) is an architect based in Cologne and professor at Wuppertal University and is now Professor of Urban Context at PBSA Düsseldorf. BeL has received numerous awards, among them the Kunstpreis Baukunst of the Berlin Academy of the Arts.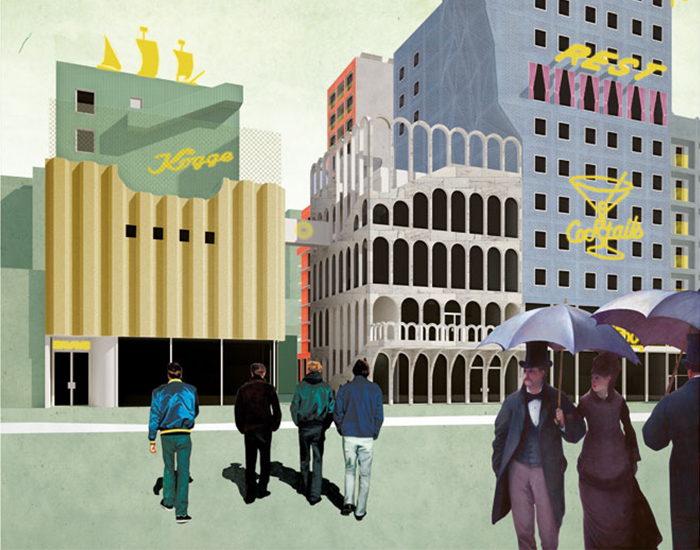 Something Fantastic is a young architectural practice committed to smart, touching, simple architecture. Its works include publications (Something Fantastic, Building Brazil, e. a.), teaching (ETH Zurich, e.a.) and design for private and institutional clients.
Next to Something Fantastic the partners Schubert, Schütz, and Streich also operate a creative agency called Belgrad to be able to work in a broader field and context of creative production. The belief that architecture is affected by everything and vice versa does affect everything is the basis of their claim that working as architects involves a general interest and involvement in the world.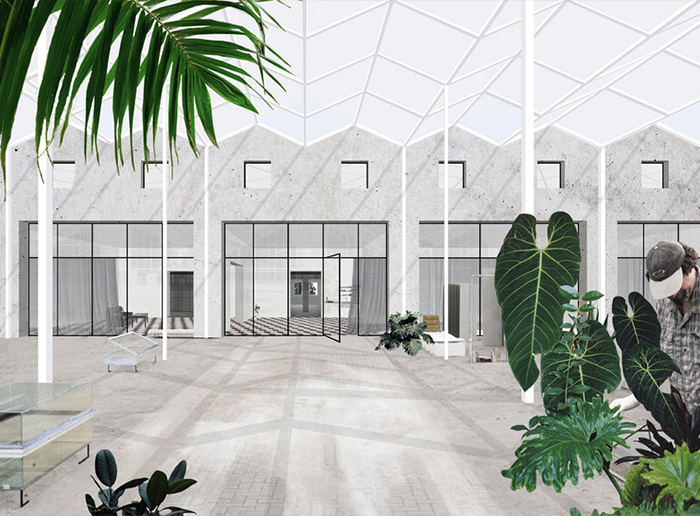 SWITZERLAND
Over the last two decades, a broad range of commissions has given shape to Christ & Gantenbein's growing body of work. Award-winning projects such as the renovations and extensions to the Kunstmuseum in Basel (2016) and the Swiss National Museum in Zurich (2016), as well as the Wallraf-Richartz-Museum in Cologne (ongoing) have strengthen the office's expertise in the development of museum buildings.
Since graduating from the ETH Zurich in 1998, and establishing the office in the same year, Emanuel Christ and Christoph Gantenbein maintain a balance between their professional and academic activity. They have taught at the ETH Studio Basel (2000–2005), Accademia di Architettura in Mendrisio (2004-2009) and the ETH Zurich (2010–2015). Research conducted in this period culminated in the two monographs Typology (Park Books, 2012, 2015). Since 2015 they teach at Harvard GSD.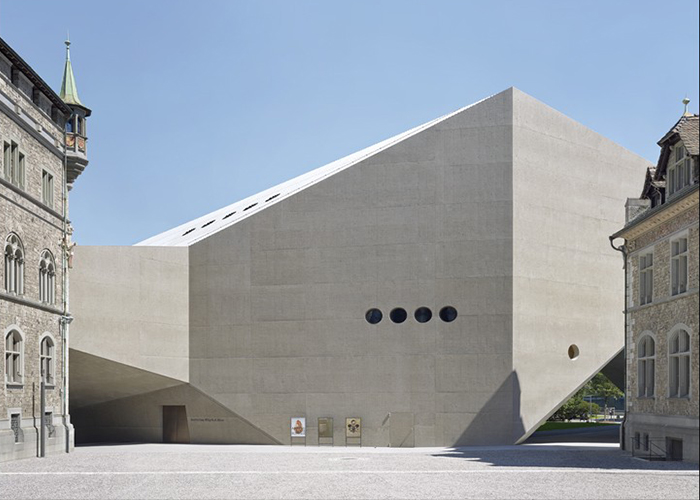 Sauter von Moos is an architecture studio established in Basel, Switzerland, in 2010, by Florian Sauter and Charlotte von Moos. The studio engages in work on all scales, both in theory and practice. Aiming for places of authenticity, their architecture of the in-between seeks for unique spatial responses to each specific task and situation with the goal to create discrete backgrounds for life.
Amongst their best-known projects are the House with a Tree (Basel, 2013) that received the Swiss Architecture Award in 2015, the competition entry for a Natural History Museum and City Archive (Basel, 2014) and several pivotal exhibition contributions (e.g. Sonsbeek ready-made, Chicago Architecture Biennial, 2017). Besides their practical activities, both partners have been engaged in teaching and research, amongst others at ETH Zurich, the Accademia di Architettura in Mendrisio and Harvard GSD.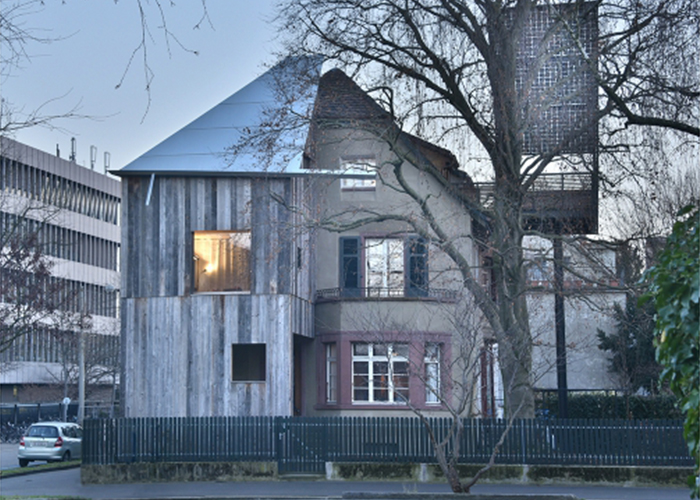 #RIBAEuropa
This event is part of the EUROPA– Connecting Ideas Across Borders talks series.
The EUROPA Talks Series is generously supported by L.K.E. Ozolins and The London Community Foundation and Cockayne - Grants for the Arts.
MEDIA PARTNER:

Dezeen is the world's most popular and influential architecture and design magazine, with an audience of 2.5 million unique visitors each month.