FRANCE
LAN (Local Architecture Network) was created by Benoît Jallon and Umberto Napolitano in 2002, with the idea of exploring architecture as an area of activity at the intersection of several disciplines. This attitude has developed into a methodology enabling LAN to explore new territories and forge a vision encompassing social, urban, functional and formal questions.
LAN's projects seek to find elegant, contemporary answers to creative and pragmatic concerns. The firm's projects give shape to this universe at different scales and through very diverse programs.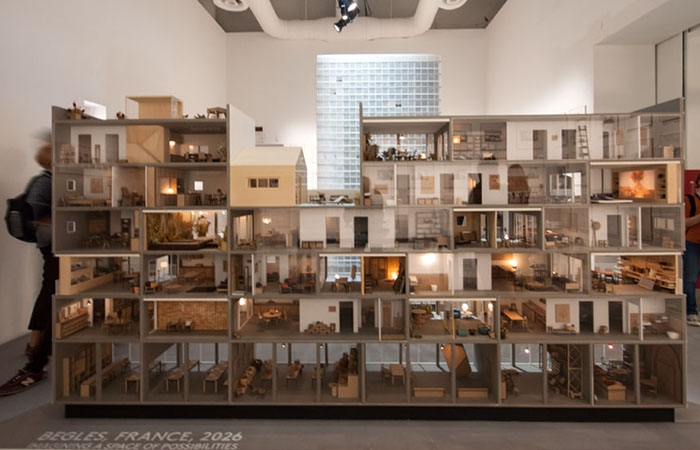 Lina Ghotmeh Architecture is a critically acclaimed international firm based in Paris and operating within the multi-disciplinary field of architecture. It is established by architect Lina Ghotmeh who is emerging as one of today's leading international architects, with recently completed award-winning works such as the Estonian National Museum (Grand Prix Afex 2016, nominee of the Mies Van Der Rohe Award 2017).
Lina Ghotmeh develops an in depth historical and materially sensitive approach to Architecture. Every new project is drawn from the traces of its past. Her office's Architecture is keen on being sustainably designed.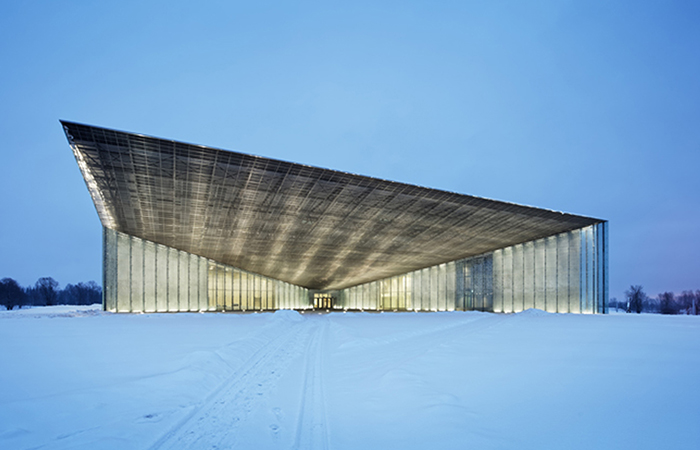 BELGIUM
51N4E is an international Brussels-based practice, founded in 2000, that aspires to contribute through means of design to social and urban transformation. 51N4E is led by Johan Anrys and Freek Persyn, and is at present 30 people strong.
51N4E envisions transformations in society through the production of space by rethinking built environments and outdated urban systems, but also by reimagining how we use those environments in all their complexity. 51N4E uses the tools of architecture and design to construct dialogue settings around each project and generate knowledge along with all the parties involved, thus increasing collective intelligence and creating projects with a broader impact on society.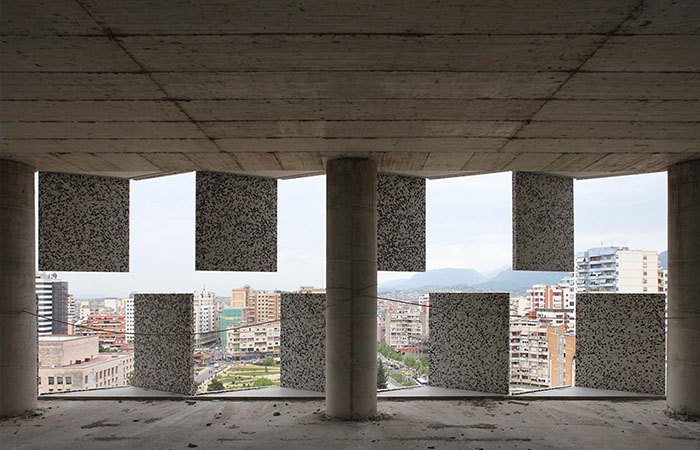 Gijs Van Vaerenbergh is a multidisciplinary architecture and design practice with an important focus on public space, founded by Pieterjan Gijs and Arnout Van Vaerenbergh. Balancing on the line between art and architecture both architects are engaged in experimentation, reflection, and physical engagement.
Their work consists of site-specific procedures, systems and structures that establish a two-way interaction with the environment. The duo uses the architectural language in an inappropriate manner, as a medium for relatively autonomous and self-reflexive projects.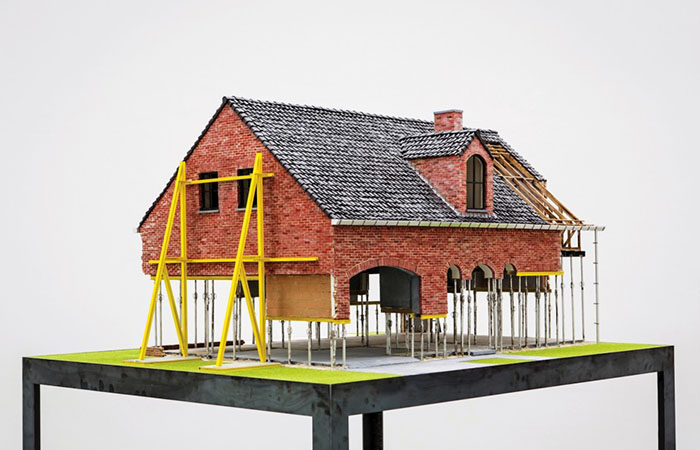 #RIBAEuropa
This event is part of the EUROPA – Connecting Ideas Across Borders talks series
The EUROPA Talks Series is generously supported by L.K.E. Ozolins and The London Community Foundation and Cockayne - Grants for the Arts.
MEDIA PARTNER:

Dezeen is the world's most popular and influential architecture and design magazine, with an audience of 2.5 million unique visitors each month.