ITALY
Labics is an architectural and urban planning practice led by Maria Claudia Clemente and Francesco Isidori. The name of the practice expresses the concept of a laboratory, a testing ground for advanced ideas. Combining theoretical approach with applied research, the field of interest of the office extends from the small scale buildings to urban masterplans.
Research at Labics is geared towards an open, relational and structured architecture; public space, intended as a place of construction and representation of an open and democratic society, always holds a central role in Labics' research, from the more theoretical projects like Borderline Metropolis (Venice Biennale 2008) to urban master plans such as Città del Sole in Rome (2007-2016) or architectural projects like MAST in Bologna (2006-2013).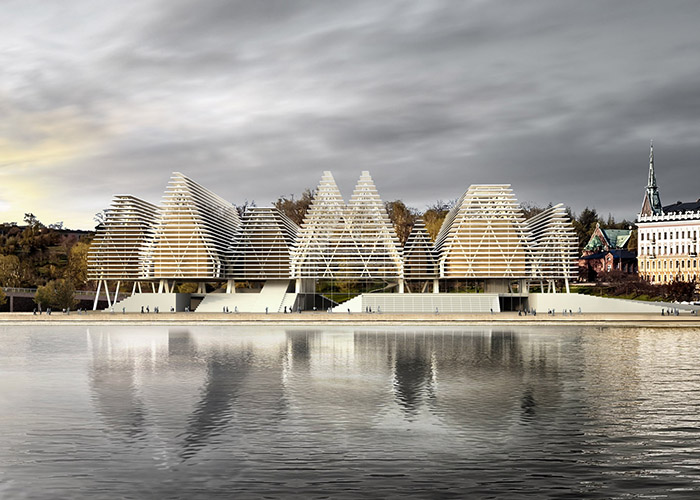 ULTRA Architettura is a Rome based firm arising from the partnership of Emanuela Ortolani, Michela Romano and David Vecchi. Since their common university career at Sapienza in Rome, they have established a compact core that faces every task with similar assumptions, according to which each project is conceived as a narrative sequence open to new formations, but always based on the need of a solid argument.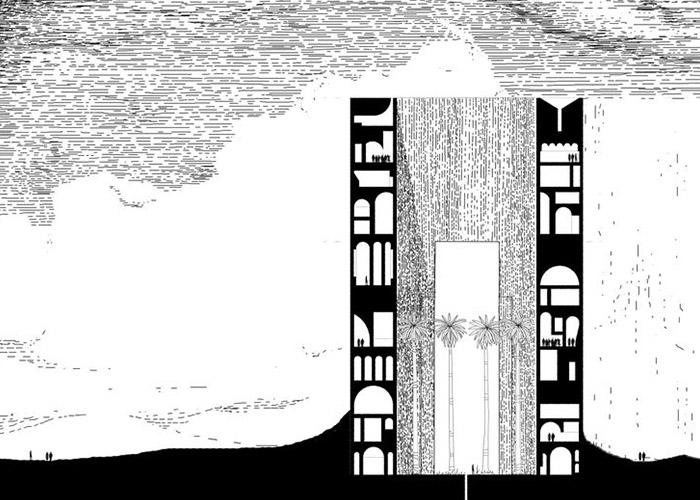 SWITZERLAND
The work and collaboration of Lukas Raeber and Patrick Reuter ranges from architecture, urban design and planning to furniture and object design. Both graduated and taught at the Swiss Federal Institute of Technology ETH in Zurich. By way of lateral thinking they arrive at original solutions that distinctly respond to the project at hand. Patrick and Lukas understand their work in a very traditional, Vitruvian way. For each project they search for a specific solution, which must be solid, useful and beautiful.
Recently their work has focused on static equilibriums and understanding how structures can work and be understood. These studies are shown in their most recent project at the House in Riehen. Design and construction are connected closely and depend on each other. The notion to combine structure and material in a project is a major part of their work and serves as a guiding idea.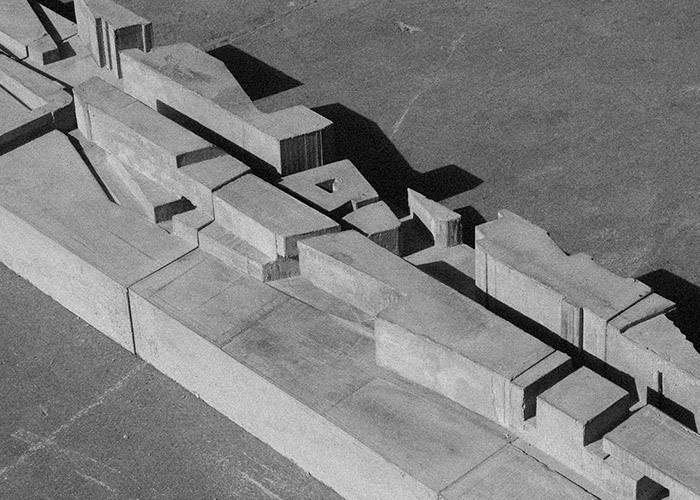 Manuel Herz is an architect based in Basel. Among recently completed projects, his office has built the Synagogue of Mainz, and the housing project 'Ballet Mechanique' in Zürich. Current work includes projects in Switzerland, Germany, France and Senegal and his projects have received several European prizes.
His research focuses on the relationship between the discipline of planning and (state) power. Herz has authored African Modernism—Architecture of Independence which presents the architecture of countries such as Ghana, Senegal, Côte d'Ivoire, Kenya, and Zambia at the time of their independence in the 1960s and 1970s.
Manuel Herz has worked extensively on the architecture and urbanism of refugee camps. His book From Camp to City—Refugee Camps of the Western Sahara documents how camps can be spaces of social and political emancipation. Herz was also the curator of the Pavilion of the Western Sahara at the Venice Biennale 2016, the first time a nation-in-exile was presented at the Biennale.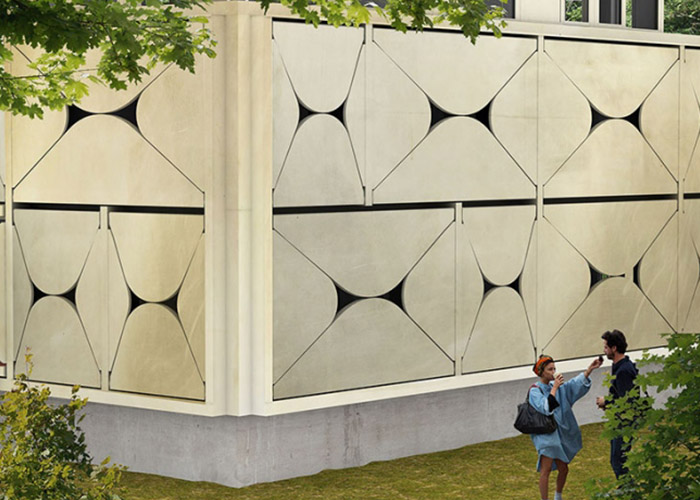 #RIBAEuropa
This event is part of the EUROPA– Connecting Ideas Across Borders talks series
The EUROPA Talks Series is generously supported by L.K.E. Ozolins and The London Community Foundation and Cockayne - Grants for the Arts.
MEDIA PARTNER:

Dezeen is the world's most popular and influential architecture and design magazine, with an audience of 2.5 million unique visitors each month.