Join us to celebrate the best of architecture in Wales as we announce the winners of the RSAW Welsh Architecture Awards 2019.
In March, seven buildings were shortlisted for 2019's Welsh Architecture Awards. We will announce the regional winners at this event, and the successful projects will be considered for a highly-coveted RIBA National Award, which will be announced in June.
This event will involve:
Drinks and canapés from 6pm
Announcements 6.45pm to 7.45pm
Networking and photographs 7.45pm to 8.30pm
To book a place, please contact RSAW on 029 2022 8987 or by emailing rsaw@riba.org.
RIBA Awards are kindly sponsored by:
Projects Architect of the Year sponsored by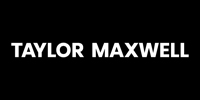 Sustainability Awards sponsored by