Future Place 2019 Bradford Case Study
Local Authority: City of Bradford, West Yorkshire, City and Metropolitan Borough Council status
Area: Urban with rural hinterland
Administration: Labour-led Council. 3 Labour and 2 Conservative MP's
Population: 537,000
Demographics: 29% under 20, 150 Languages spoken, 12% digitally excluded
Place Assets: Cathedral Precinct, City Centre, Goitside and Little Germany Conservation Areas
Planning: Core Strategy adopted in 2017 Bradford City Centre Area Action Plan adopted 2017
Housing Targets: 4,000 new homes to 2037 in Bradford City Centre
Deprivation Index: 13th most deprived local authority in England; 22% children living below poverty line; 13% working age people having no qualifications
Download 'A Diverse Community-led Placemaking toolkit for Bradford' (PDF, 3.73MB).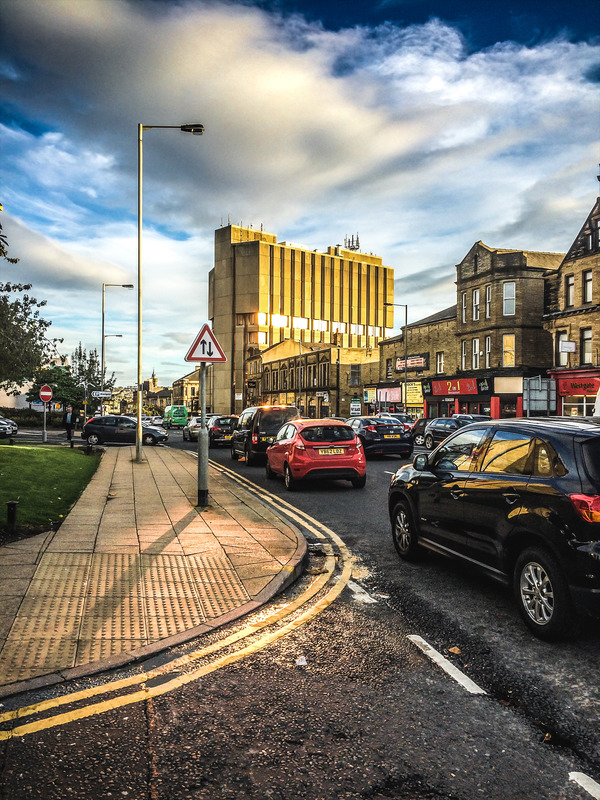 "This project is looking at how a whole community can own and shape the future of the city centre and see it as belonging to them. Only by bringing all of the experience, talent and creativity to bear in concert with people of this place will you get the best result." - Kersten England, Chief Executive, City of Bradford Metropolitan District Council
Bradford
Born out of the industrial revolution, Bradford has a rich cultural and architectural heritage and a city centre that is ripe for regeneration. It has a strong history of new communities settling and creating prosperous, happy lives, and there is real strength in the diversity of its people, who speak more than 150 languages and benefit from an abundance of international connections. Bradford is also home to the youngest population in England; and has space for redevelopment and growth within its urban footprint as well as opportunities to repurpose existing buildings.
Vision for Bradford
The City of Bradford District Council has a strong vision to transform the city centre by creating new homes and economic opportunities: to attract and retain young and diverse communities and enable new and sustainable ways of living. The council is committed to taking a 'bottom up' approach to future proof schemes and initiatives as they emerge.
The project brief looked for consultants to design new methods of engagement, public communication on projects and co-creation practices to help positively engage younger people and excite their interest in shaping the future of their city.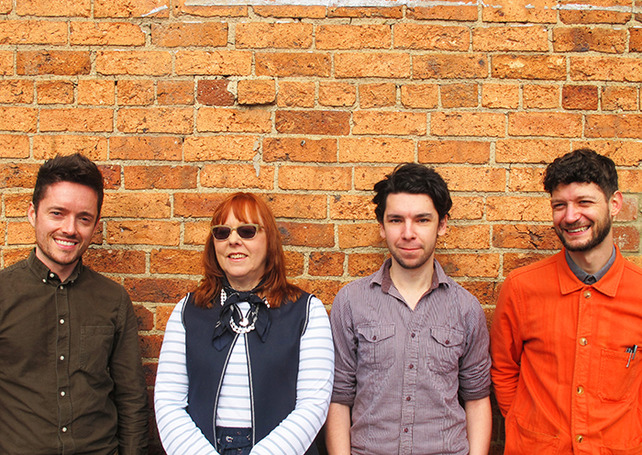 Challenges
The City Council identified a range of challenges through discussion with the Future Place partners that it sought to unlock through participation in the Future Place programme:
Updating the City Plan to reflect current circumstances and new opportunities
Influencing the development of key projects by engaging hard to reach communities
Identifying innovative ways to engage and consult communities on the future vision and strategy for the City Centre
Tailoring projects, public services and infrastructure for Bradford's young and diverse communities
Developing a design code and streamlined delivery process for placemaking
Attracting good quality developers to fulfil the potential of the city centre
Securing investment to repurpose historic assets
RIBA Chartered Practice
Integreat Plus is a social enterprise consultancy which provides architectural, planning and economic development support (to communities, local authorities and built environment professionals) to help deliver their strategic ambitions for places.
In addition to their significant and directly relevant local experience, Integreat Plus were selected for the tailored engagement methods they proposed to suit the needs of segmented demographic groups. The communication skills central to reaching different audiences - brought by including a graphic designer on the team - were evident in the engagingly illustrated submission.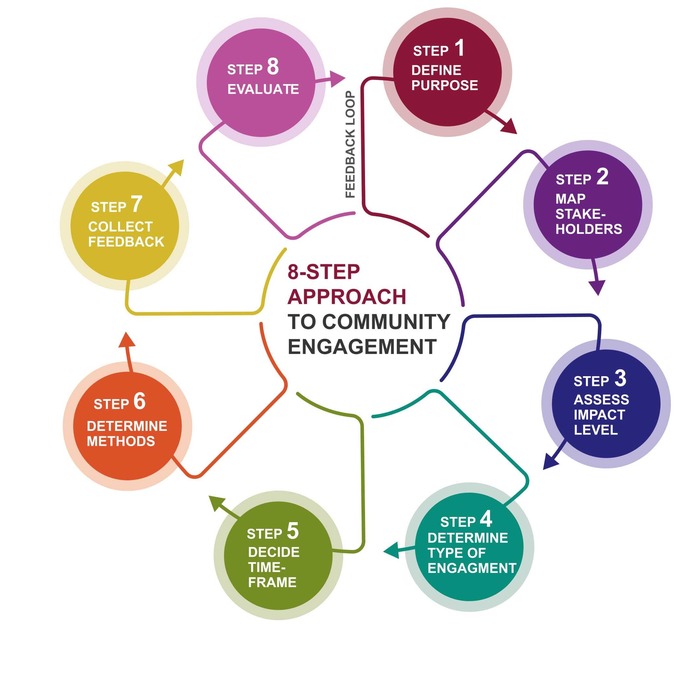 Placemaking Strategy
The purpose of the strategy is to provide a long-term framework for community engagement in Bradford, with a focus on reaching groups that are often absent from civic participation. It is designed to place local people at the heart of the transformation of their community, actively helping to define and design local priorities and to deliver long-lasting and meaningful change.
The toolkit is in three parts.
Part 1 sets out Integreat's engagement proposition based on a core three-step approach - framed as 'Inform, Listen, Shape' - which can be refined and tailored to maximise engagement and interaction to provide the most useful feedback for Bradford.
Part 2 sets out an eight-step approach to structure the design and programming of engagement activities. Part 3 describes twenty different tested engagement techniques to work in partnership with local people through innovative and participatory methods, setting out the target purpose, target group, and resources required.
Lessons Learned from the Programme
Take the time to prioritise developing the right processes before defining plans and projects
Engage positively and creatively with diverse and evolving communities to shape the future of a place
Develop and implement a robust but flexible engagement tool
Develop approaches to engage distinct town-centre user groups
Use placemaking as the focus for cross-departmental collaboration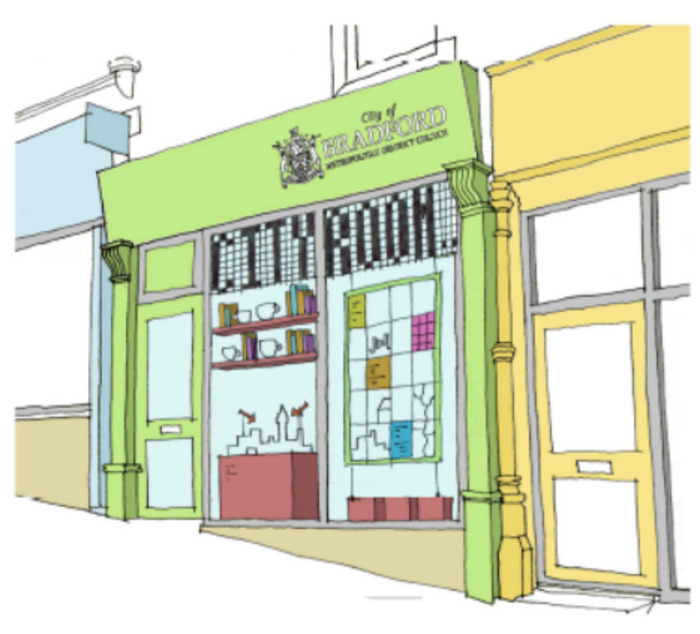 Impact of Future Place
The Future Place programme acted as a catalyst to bring forward new approaches to community engagement as a step towards refreshing the strategic plans that will set out a future framework for Bradford's regeneration and growth. The toolkit will be used to inform stakeholder engagement across a range of projects that are in development or in the pipeline.
Within the authority, the commission has increased the profile and importance of community engagement in placemaking and the definition of new projects. All partners feel they have a better understanding of methods to involve diverse groups.
The strategy is already influencing joint work with external partners and has helped to support funding bids. Overall, involvement in the Future Place programme has helped to raise the profile of Bradford's and its regeneration priorities.
With thanks to Elizabeth Motley and Robbie Ormond at Integreat plus. Stephen Broadbent and Saira Ali at Bradford City Council.