Future Place 2019 Gateshead Case Study
Local Authority: Metropolitan Borough of Gateshead, North East of England
Area: Urban with rural hinterland
Administration: Labour led Council, 3 Labour MPs
Population: Gateshead 202,500 Tyne and Wear 1.36M
Demographics: Increasingly ageing population Student population increased by 151% between 2010-2016
Place Assets: Rich historic environment with 22 Conservation Areas BALTIC Centre, Sage, Millennium Bridge and Angel of the North
Planning: Gateshead and Newcastle Joint Core Strategy and Urban Core Plan adopted in March 2015
Housing Targets: 11,000 new homes are planned for 2030
Deprivation Index: 47th most deprived local authority of 317 in England
Download 'A Future Place for Health and Wellbeing for Gateshead' (PDF, 6.34MB).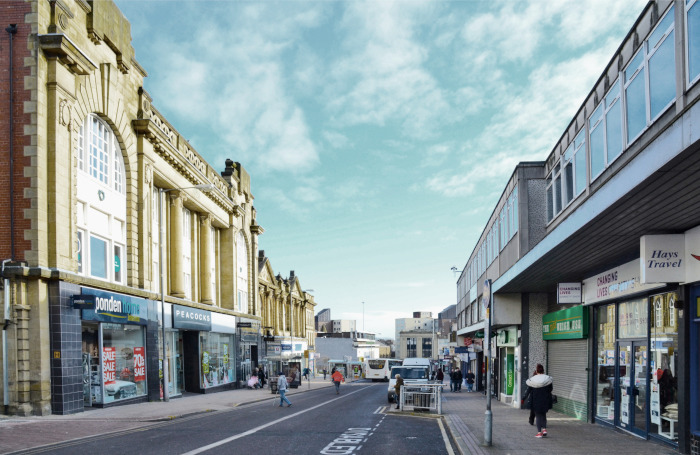 "The partners working together on this project is a good thing…having the profile of the RIBA behind us is a really important. It's given us lots of publicity." - Peter Udall, Acting Strategic Director, Economy, Innovation & Growth, Gateshead Borough Council
Gateshead
Gateshead lies on the south bank of the River Tyne opposite the city of Newcastle. The borough has a joint urban core with Newcastle, as well as several smaller urban centres and busy employment centres.
Around two thirds of Gateshead is rural with numerous small villages stretching into the greenbelt. The growing population is weighted towards older people. However, the borough is keen to attract and retain young working age people and is increasingly popular as a student destination.
Vision for Gateshead
Gateshead has huge ambition to accelerate the transformation of the urban core through placemaking to help tackle inequality, encourage better health and wellbeing, and retain and attract residents, visitors and businesses. They are looking to enhance their core place 'offer' to create a strong town centre with unique character that can complement the existing offer of Newcastle's city centre.
The placemaking brief was to identify masterplanning principles to transform Gateshead town centre into an attractive, inviting and inclusive destination, serving local residents and the widest catchment population. The Council sought to move from car dominated movement to walking, cycling and public transport, and to support sustainability and well-being through mixed-use urban footprinting and public realm design.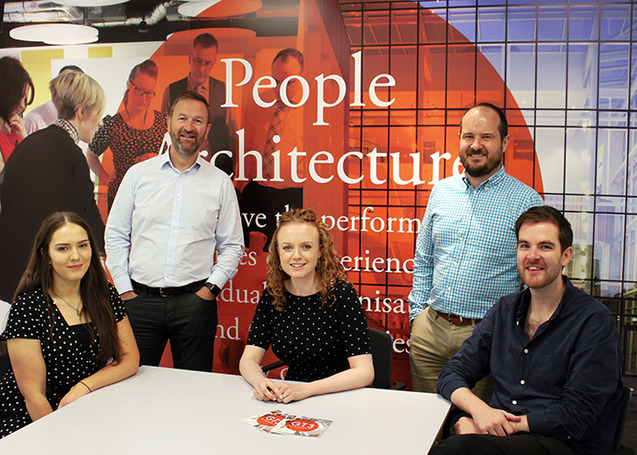 Challenges
The Council identified a range of challenges through discussion with the Future Place partners, with a focus on addressing inequality and defining the town centre in relation to Newcastle. Challenges included:
Reviewing the 'Fit for a City' vision to ensure it remains fit for purpose
Planning for a series of major town centre capital projects to meet the 'Thrive' agenda
Breaking down the road barriers to increase opportunities for walking and cycling
Engaging communities and civic leaders in the vision
Transforming the declining Gateshead Shopping Centre into a retail and leisure destination
Raising the profile and increasing investment by better understanding Gateshead's 'brand'
Designing a new governance structure
Identifying opportunities for improving connections for pedestrians and cyclists
Bringing forward specific development sites as priority housing projects
RIBA Chartered Practice
GT3 Architects is a multidisciplinary practice with offices in Newcastle and Nottingham whose focus is 'People Architecture'. The practice brings together a range of architecture, urban design, stakeholder engagement and environmental psychology skills which were directly relevant to the commission.
The Future Place team comprised people with deep ties with Gateshead for whom the project was an exciting opportunity to influence the future of their hometown. Their approach to urban design and masterplanning is methods-based, and they brought expertise in briefing, urban analysis and systematic engagement practice to the commission.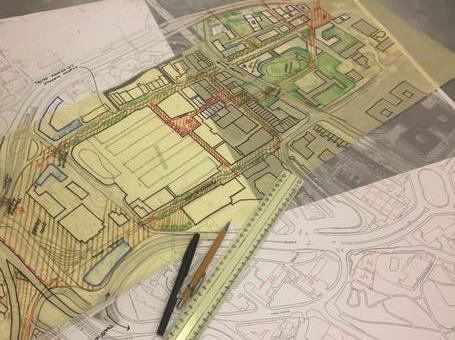 Placemaking Strategy
A high-level masterplan was created to re-imagine the potential of the town centre in light of current challenges and opportunities. The design team followed a tested methodology to structure the project: 'Understand, Articulate, Optimise and Refine'.
After clarifying the project brief, a systematic place analysis was undertaken which drew on data from council surveys and scored the experience of the existing urban centre against 14 Place Standard themes. Among other things, the analysis revealed a lack of participation by younger age groups.
Drawing on insights from a youth outreach event - as well as a survey of the site - the designers were able to identify a series of shifts in the public perception of the centre. They used these insights to develop a masterplan framework that can transform the town centre through a series of strategic moves to help reorder the physical fabric and integrate public realm.
Lessons Learned from the Programme
Identify all key user groups up front
Engage design thinking at an early stage
Invest in systematic design analyses and briefing
Draw on local experience and expertise
Masterplan for people, not cars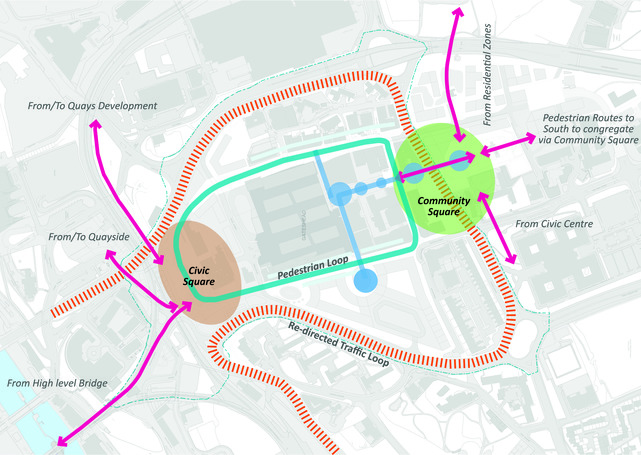 Impact of Future Place
Gateshead Borough Council were delighted to have had the chance to receive high level design input - as well as relevant capacity building support from Local Partnerships - to help rethink how the borough's regeneration strategy might be updated to meet current policy agendas and new challenges and opportunities.
Building on Gateshead's strong experience of placemaking and regeneration, the Future Place programme acted as a catalyst to advance thinking on a masterplan for the town centre. The programme also injected impetus into the timetable for commissioning an updated urban core delivery plan.
The evidence-based review identified a series of urban design issues and solutions which are currently being moved forward to public consultation and further technical development. This will form part of the borough's inward investment marketing strategy.
GT3 Architects were pleased to be able to engage with the local authority on a project of this level of scale and impact. They look forward to developing an ongoing relationship with Gateshead on future projects, and further work has already been discussed.
With thanks to Paul Reed at GT3. Jo Gooding and Duncan Holness Gateshead Council