Future Place 2019 North Northamptonshire Case Study
Local Authority: Unitary Authority of North Northamptonshire
Area: Urban with rural surroundings
Administration: Conservative Led. 4 Conservative MPs
Population: Wellingborough: 75,300; North Northamptonshire: 317,600
Planning: Joint Core Strategy adopted in 2011 covers Kettering, Corby, Wellingborough and East Northamptonshire
Place Assets: Town Centre is covered by a Conservation area
Environment: Green Belt functions to protect surrounding towns and villages
Housing Targets: 40,000 new homes are planned up to 2031
Deprivation Index: Relatively wealthy with pockets of deprivation
Download 'Strategy and Design Principles for Well-connected Places in North Northamptonshire' (PDF, 3.44MB).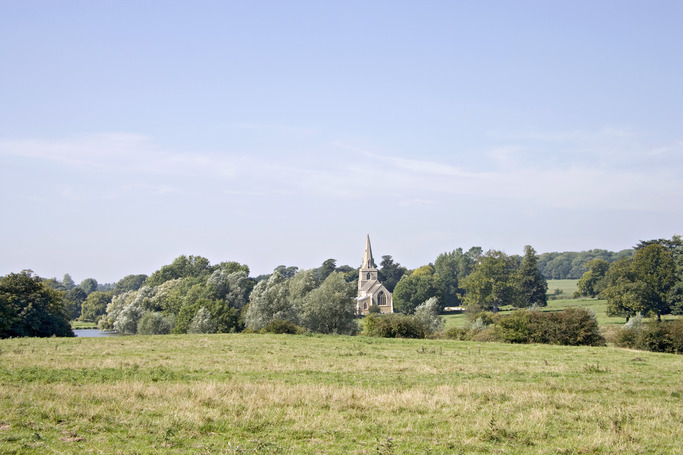 "Working with architects through the Future Place programme provides creative flair and expertise, and enables us to look at things differently" - Martyn Swann, Principal Planning Manager, Borough Council of Wellingborough
North Northamptonshire
Northamptonshire is a largely rural county in the heart of England. Beautiful countryside and a range of small and medium sized towns provide a high quality of life. Easy access to Oxford, London, Birmingham and Milton Keynes also make Northamptonshire an increasingly desirable place to live.
North Northamptonshire is a new administrative entity comprised of five partner local authorities (Corby, East Northamptonshire, Kettering, Wellingborough, and Northamptonshire), which are currently moving towards the formation of a unitary authority. This new body plans to advance North Northamptonshire's ambitious growth agenda and ensure high quality design and placemaking.
Vision for North Northamptonshire
North Northamptonshire's vision for growth is supported by a spatial strategy to create an interconnected green network of urban and rural areas. It has a strong commitment to improve the standard of design to ensure that only the highest quality sustainable, characterful and healthy places - which people will enjoy for years to come - are delivered in the future.
The Future Place commission focused in on identifying a set of principles to improve the quality and character of key routes across North Northamptonshire. This broad aim was translated into a specific project exploring the function and future public realm treatment of a key arterial route in Wellingborough.
The commission developed a replicable approach to create greener streets, connect green urban and rural areas across the joint authority, develop an enhanced setting for development, and support wider health, environmental and economic benefits.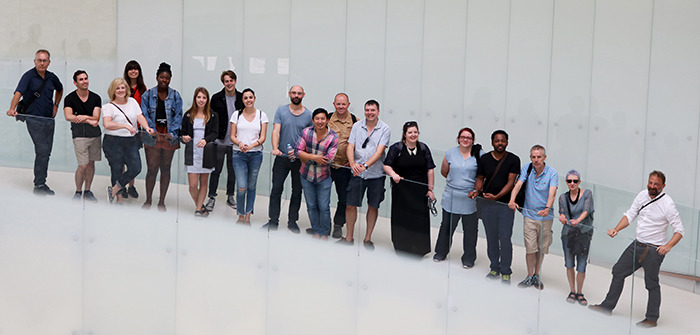 Challenges
Discussion with the Future Place partners highlighted the following delivery challenges:
Developing a collaborative engagement strategy
Maximising the use of brownfield land within urban areas
Creating large urban extensions and setting a vision for a new garden village
Achieving wider health, green infrastructure and economic benefits
Guiding incremental improvements for key radial routes
Maintaining high quality places and allowing them to evolve in the long term
Considering options for direct or partner delivery to progress key sites
Ensuring current place-shaping policy and guidance represent good practice
RIBA Chartered Practice
Fereday Pollard were selected as a practice with extensive experience of delivering public realm and landscape interventions that are sensitised to local priorities and have a strong ability to unlock undervalued local assets and help uncover deliverable solutions.
The multi-disciplinary team - which included architects, landscape architects and a transport interchange designer - brought a track record across a range of scales and project types which was directly relevant to the commission.
In addition to demonstrating the strong communication skills required to ensure that public realm strategies are implemented, Fereday Pollard had direct experience of embedding smart thinking in green-infrastructure.
Placemaking Strategy
Fereday Pollard first undertook a landscape and townscape character analysis before developing design principles for four character areas: the Town Gateway, Midland Road, Green Links and the Station Surrounds.
The practice then produced a detailed implementation plan for potential projects in each area, identifying the comparative costs, speed, impact and interdependencies of each – as well as next steps.
In the course of the commission the architects recognised the strong role that the identified route could play in connecting the new urban extension with the town core to enhance walkability and provide the platform needed for a shift in movement culture. Importantly, the commission aimed to enhance the experience of arrival and departure from the station and town centre.
The strategy concludes with high level design principles which can be applied to other North Northamptonshire radial routes connecting to new communities to create high quality, distinctive, pedestrian and cycling friendly environments.
Lessons Learned from the Programme
Put in place integrated governance/leadership structures to support collaboration
Undertake a character assessment of key radial routes
Consider the requirements of all movement modes and future proofing as early as possible in the process
Coordinate all physical improvements, including the foot printing of new development, to achieve 'modal shift'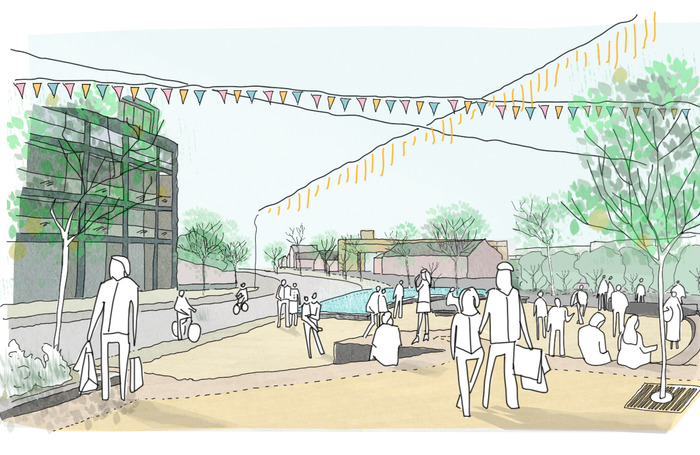 Impact of Future Place
Participation in the Future Place programme encouraged joint working and information sharing across the partner authorities, enabling them to achieve their combined objectives at both strategic and local level. This helped identify a model for collaboration which will be essential for the delivery of successful places moving forward.
It is anticipated that, following testing, the key principles established will be applied to studies and projects on other radial routes across North Northamptonshire to help deliver more attractive pedestrian and cycle environments, introduce planting to support pollution reduction and biodiversity, and improve the setting of settlements and place quality.
North Northamptonshire valued Fereday Pollard's understanding of the place and its challenges, as well as their innovative visionary approach which represents a step towards achieving deliverable projects and further detailed work in the future.
With thanks to Clare Donnelly, Jan Kroes and Annie Lennox at Fereday Pollard. Martyn Swann, from Wellingborough Council and Natalie Oates, NNJPDU.
View the full report for the 2019 Future Place Programme.