RIBA Radio Lucky Prize Draw
Winners of the RIBA Radio Lucky Prize Draw will be announced live during the last hour of the RIBA Radio broadcast on Friday 26 November 2021.
Each entry will receive a limited-edition booklet that folds out to a striking and uniquely designed A2 poster.
Win a two night stay for you and another person in one of Mallinson's gorgeous woodland treehouses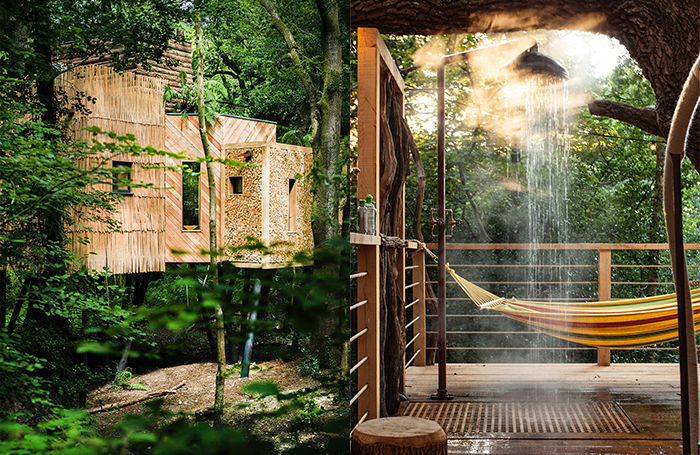 Each treehouse is uniquely designed, and includes a host of fabulous things for a pampering stay - hot tubs, saunas and cargo net daybeds suspended above a stream beneath an oak canopy. With your own barbecue and pizza oven, you really can embrace all things al fresco. If it's chilly, a wood-burning stove inside sits between the sitting room and bedroom, while an en-suite shower room completes the luxury treetop hideout.
Dazzle Treehouse opened in May 2021, following the RIBA award-winning Woodman's Treehouse which featured on George Clarke's Amazing Spaces and Grand Designs House of the Year in 2016.
The designs are a collaboration between Guy Mallinson and Keith Brownlie of BEaM, built entirely by Guy and his team of highly skilled wood craftspeople.
These treehouses are the perfect place to escape and get away from it all.
Winners choose Dazzle, The Woodman's or Pinwheel Treehouse for a two night stay (weekdays only and subject to availability).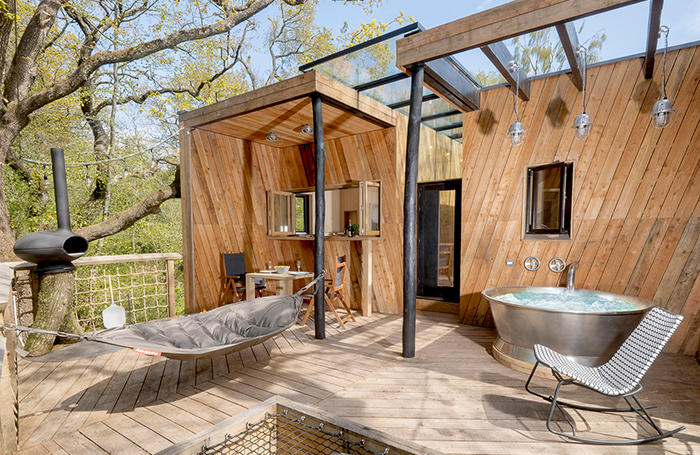 Win tickets to see The Specials Live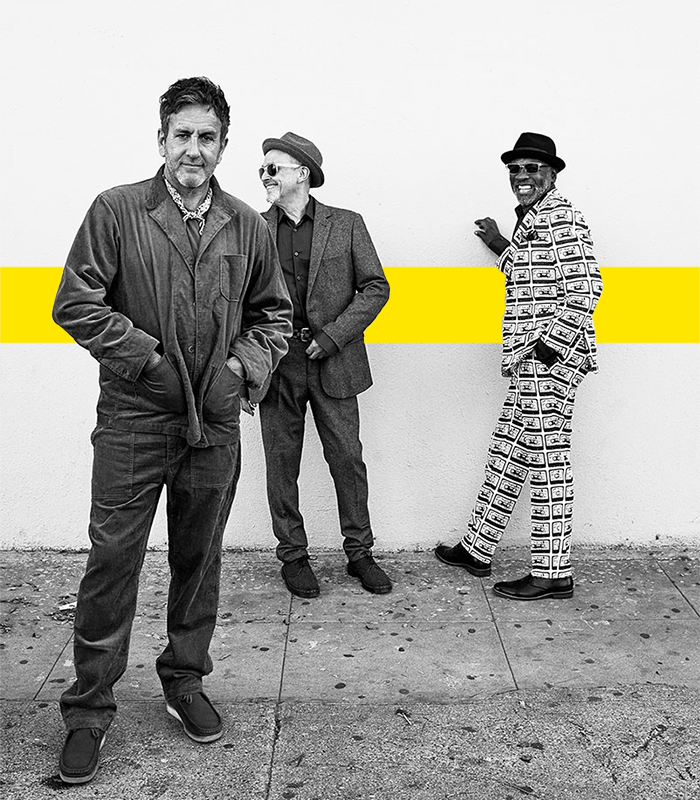 "Love is so much more powerful than hate. Hate is destruction and love is production." Lynval Golding, The Specials
Influential, important, and exhilarating live, The Specials infused ska with punk, and homegrown political anxiety with wider issues. Embedded in the UK's DNA, it's impossible to envisage the musical landscape without them, from the startling, angular Gangsters in 1979 to their swan song, the epoch-making Ghost Town in 1981. After a triumphant return in 2021, the band are playing a few selected European shows in 2022. The Dublin show sold out quickly but we are giving our lucky winner two tickets to the show, plus a nights accommodation for two at a hotel of your choice in Dublin.
Showtime: Saturday 2 July 2022 - Trinity College Dublin
Hotel costs will be for one double room to the value of £200 total, excluding VAT.
A2 poster and booklet
Every RIBA Radio Lucky Prize Draw entry will receive a special limited-edition booklet that folds out to a striking and uniquely designed A2 poster. The booklet sets out accessible, practical and lively tips for a more inclusive practice, written by RIBA's Director of Inclusion & Diversity, and our RIBA Radio host, Marsha Ramroop.
RIBA Radio Lucky Prize Draw
The RIBA Radio Lucky Prize Draw has now closed. Thank you to everyone who entered and took a chance. Our two lucky winners will be announced at the end of today's broadcast and will be contacted directly. Every entry will receive their limited-edition booklet, written by RIBA Director of Inclusion & Diversity Marsha Ramroop, through the post shortly.
This prize draw is subject to terms and conditions available by clicking the link at the bottom of this page. By entering this prize draw, you will be deemed to have accepted these terms and conditions.