Lark Rise
Lark Rise was featured in our report, Design Matters: Good Design Doesn't Cost the Earth. It is an example of how we can not only build carbon neutral homes, but homes that act as renewable power stations.
Although carbon was emitted in its construction, the building's future maintenance, repair and eventual replacement will be completely free of carbon emissions, offset by the building's lifetime grid exports of surplus solar energy. Lark Rise acts as a micro renewable power station, drawing 97% less energy from the grid than the average UK home.
This project unlocks the possibility of turning homes into micro power stations and the exciting potential to enable the UK to be fuelled entirely by renewable energy. Through combining a fabric first, Passivhaus approach, using super-insulation without cold-bridges, draught-free construction, high-performance triple glazing with insulated frames, and a heat recovery ventilation system, Lark Rise is the first of its kind.
Lark Rise won a 2019 RIBA South Award.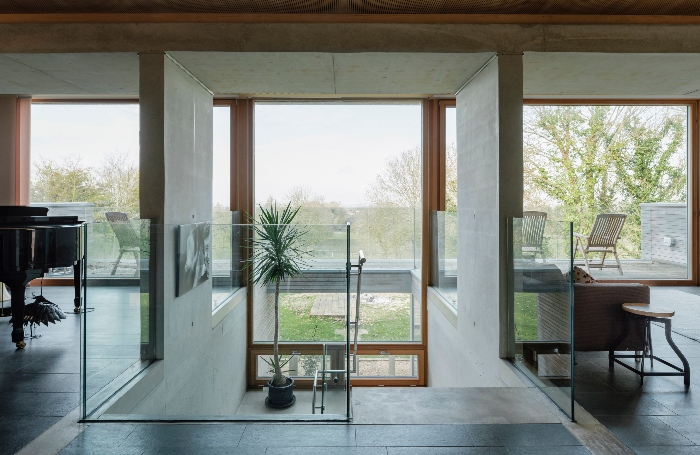 Building information
Location:

Aylesbury, Buckinghamshire

Architect: bere:architects
Client: Private Client
Contractor: Sandwood Construction
Structural Engineer: Techniker
Environmental / Mechanical and Electrical Engineer: ATC Chartered Quantity Surveyors
Internal area: 175 m²