Mercia School
Mercia School was featured in our report, Design Matters: Good Design Doesn't Cost the Earth. Mercia School is an example of how basic technologies, such as wall and roof insulation, can improve energy efficiency.
Built on a former landfill site, Mercia School is a striking high-quality secondary school and sixth form. The use of enhanced basic construction technologies was employed to make the building as energy efficient as possible; this includes improved wall and roof insulation. The building also utilises natural cross ventilation via the opening façade and exhausts air via roof lights. A minimum of 10 per cent of energy is provided by renewables and one wing of the building features a wild flower green roof.
"Through Mercia School, we have learnt that even small, early changes from a tested school design can deliver major environmental benefits — if captured early and fully embraced by the client," said Bruce Raw, director of Bond Bryan Architects.
"Through showcasing the environmental benefits provided to the Mercia School Trust, we hope this project will influence the designs of many other learning environments both within Yorkshire and across the UK. It also acts as a perfect example for the type of high quality building that can be produced when all members of a design team, contractor, Local Authority and Trust work closely together, hand in hand, achieving shared hopes and aspirations."
Mercia School won a 2019 RIBA Yorkshire Award.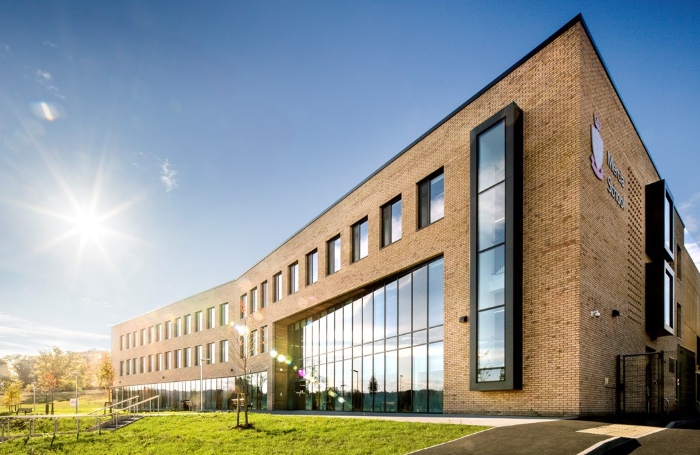 Building information
Location:

Sheffield, South Yorkshire

Architect: Bond Bryan Architects
Client: Sheffield City Council
Contractor: BAM Construction
Structural Engineer: Mott MacDonald
Environmental / Mechanical and Electrical Engineer: BAM Design and Mott MacDonald
Internal area: 9,725 m²