​​UK Built Environment Advisory Group
The UK Built Environment Advisory Group (UKBEAG) brings together the collective skills and expertise of over 100,000 built environment professionals in more than 150 countries to support a range of humanitarian and development partners to prepare for and respond to humanitarian crises.
UK Built Environment Advisory Group roundtable joint statement - 20 April 2018
Built environment professionals from the Commonwealth have committed to working more effectively 'Towards a Common Future'.

Representatives have agreed to collaborate to build capacity and develop more effective solutions for Commonwealth countries which are urbanising most rapidly and are among the most vulnerable.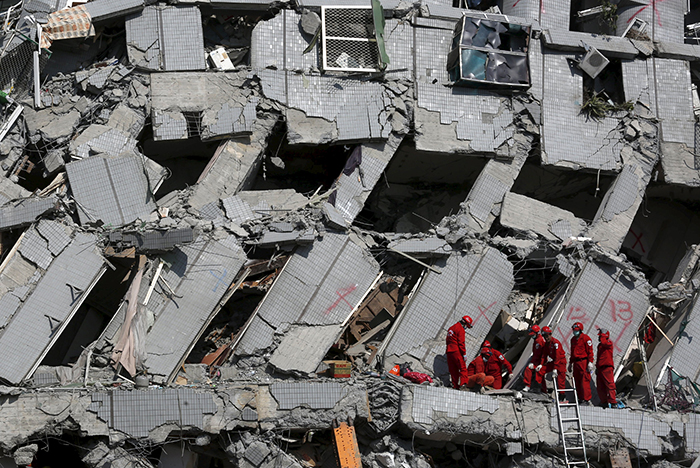 Founded by The Royal Institute of British Architects (RIBA), The Royal Town Planning Institute (RTPI) and The Institution of Structural Engineers (IStructE), the group bring skills in sustainable development, planning, infrastructure, architecture, structural engineering and project management to support UK and international governments and agencies tackle scenarios including floods, droughts, earthquakes and conflict situations.
The UKBEAG will also offer support to the UK's Department for International Development (DfID) and the International Federation of Red Cross and Red Crescent Societies (IFRC), together with associated humanitarian agencies.
Core Skills
The following are among the core skills - necessary to determine where to build, what to build and how to build - offered by members of the group:
town and country planning
strategic masterplanning
policy making
infrastructure
urban design
placemaking
architecture
structural engineering
community and stakeholder engagement
Core activities
The following are among the core activities undertaken by members of the group:
developing educational and professional standards
supporting continuing professional development
contributing to government policy (local, national and international), eg rapid adaption strategies, planning policy, building code, and strategic project identification and definition
building institutional capacity
promoting public and community engagement
international skills development
recognising excellence
Members will provide leverage and advocacy amongst their global networks.
The UKBEAG is a member of the Global Alliance for Urban Crises
For further information contact info@ukbeag.org