Devon Passivhaus
by McLean Quinlan
Client Private client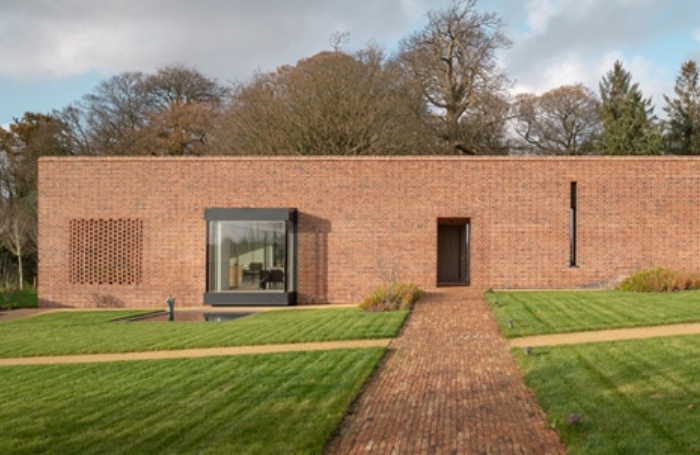 Presented with difficulty of placing a family home within the confines of a perceptively well maintained and grandly scaled walled kitchen garden, Devon Passivhaus plays the visual trick of apparently not being there at all.
The new wall could easily be the old, built in the same handmade rubbed red bricks using the same coursing and mortar. A wheelbarrow path of brick draws us to one of the garden's axial doorways with the box bay window already suggesting more than a tool shed might lie behind. Once through we are in a secret garden of courtyards, comfortable domestic spaces, and picture framed views.
The layout is both pragmatic, intimate, and deliberately far away from the formality and deference of the working stately garden.
Internal Area 388.00 m²
Contractor Goulden & Sons
Quantity Surveyor / Cost Consultant Hosken Parks
Environmental / M&E Engineer WARM
Structural Engineer Airey & Coles
Passivhaus Certification Cocreate