Friendship Hospital, Satkhira
by Kashef Chowdhury/URBANA
Client Friendship NGO
Awards RIBA International Awards for Excellence 2021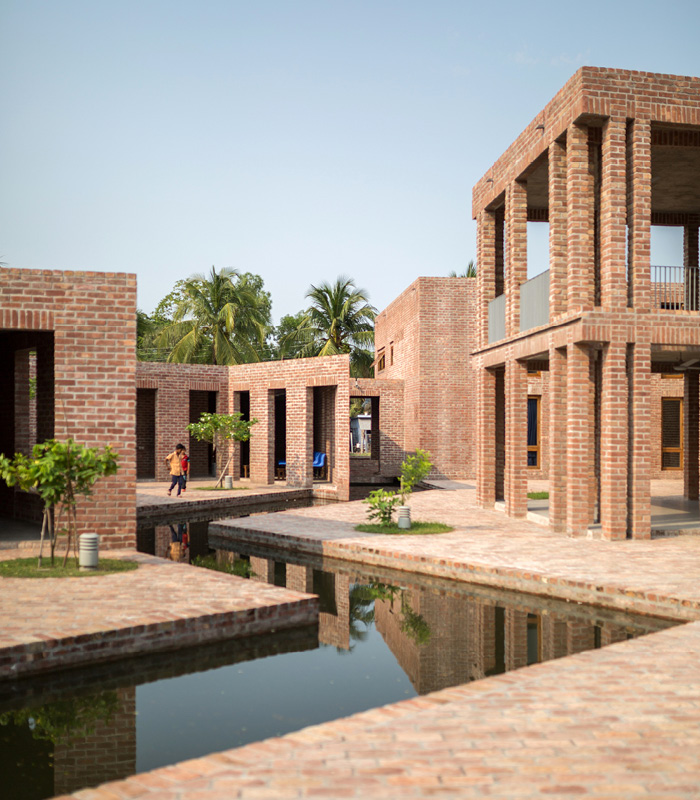 Nestled in amongst the riverine Bengal landscape, the largely "groundscape" hospital blends naturally into its rural setting paying homage to a village of Bengal hut typologies and serving a wide catchment area of the rural population.
At a fraction of the cost of providing a bed compared to European cities, this community hospital is working extremely efficiently and rationally to optimise space while being integrated sympathetically with the surrounding village.
The pavilion arrangement creates a sequence of intimate courtyards to bring in ample light and cross ventilation with a "canal" feature traversing the site to collect usable rainwater and help micro-climatic cooling while also separating outpatients from the main hospital areas. The judges were impressed by the pragmatic approach taken by the architect to find solutions to the pre-existing environmental issues, the need to collect rainwater for drinking, and to deal with potential flooding.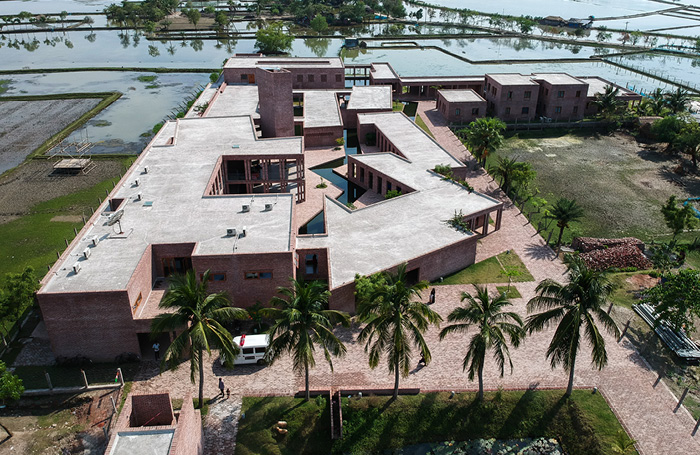 The judges also felt this approach was not only appropriate to its rural setting, but the delight and craftmanship in its architecture was uplifting in creating a calming environment for those needing medical attention. The use of local bricks and detailing is kept simple in a contemporary design and is enlightening as an urban environment. This is remarkable for a communal facility set in a village landscape.
The consideration to deliver a low cost, naturally ventilated environment with water harvesting, natural cooling and a fabric first approach to making this facility sustainable and healthy was welcomed by the judges as an exemplary design for economically challenged communities in rural areas.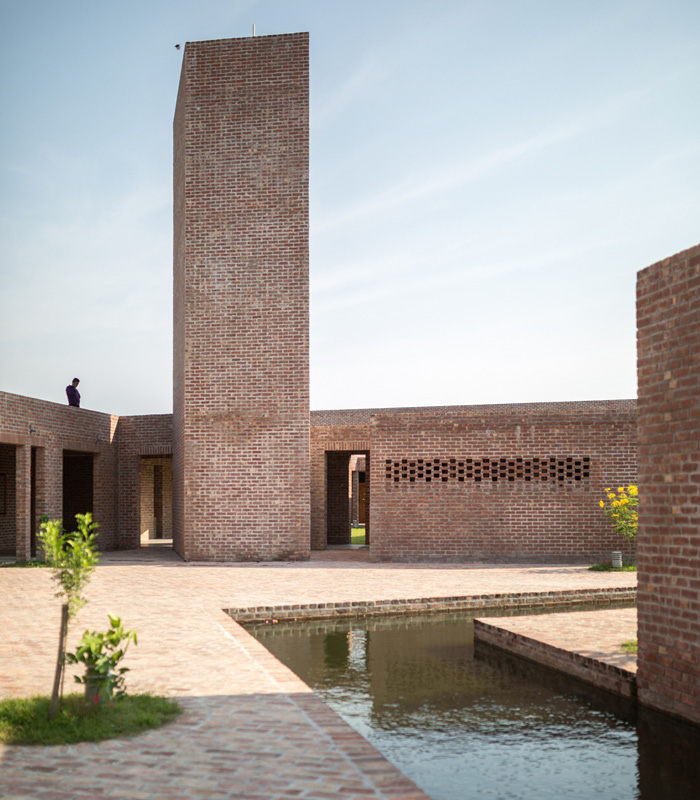 The judges appreciated the use of deep shaded corridors and openings in the brickwork to protect most interior spaces from the hot climate whilst at the same time encouraging cross ventilation. The exposed brick surfaces are sealed to reduce maintenance requirements…. a vast departure from the bland plasterboard interiors we are accustomed to.
An important feature of the design are the many opportunities for patients to view the surrounding natural environment, with both near and long views of the countryside. There are many places for patients to sit and contemplate nature.
Though the design had to focus on efficiency and logic to meet the very low budget, the judges felt the straightforward response to the architecture has achieved an element of crafted quality and visual relief to create an intricacy of comforting spaces for the patients and visitors.
With these guiding principles on sensible, no-nonsense solutions, the Friendship Hospital in Satkhira has the potential to be a sustainable and affordable blueprint for other clinical facilities in rural regions.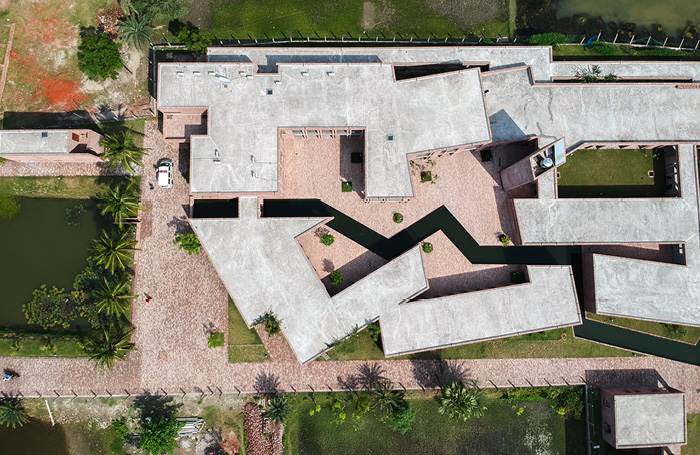 Date of completion April 2018
Location Shyamnagar, Bangladesh
Cost £1,516,000
Internal area 4,777 m²
Cost per m² £317 / m²

Contractor Golam Mostofa Limited
Structural Engineers Descon Engineers
Electrical Engineer Independent
Plumbing Design M/S High Speed Engineers
Sewage Treatment Sigma Engineers Ltd.