Kohan Ceram Central Office Building
by Hooba Design Group
Client Kohan Ceram
Awards RIBA International Awards for Excellence 2021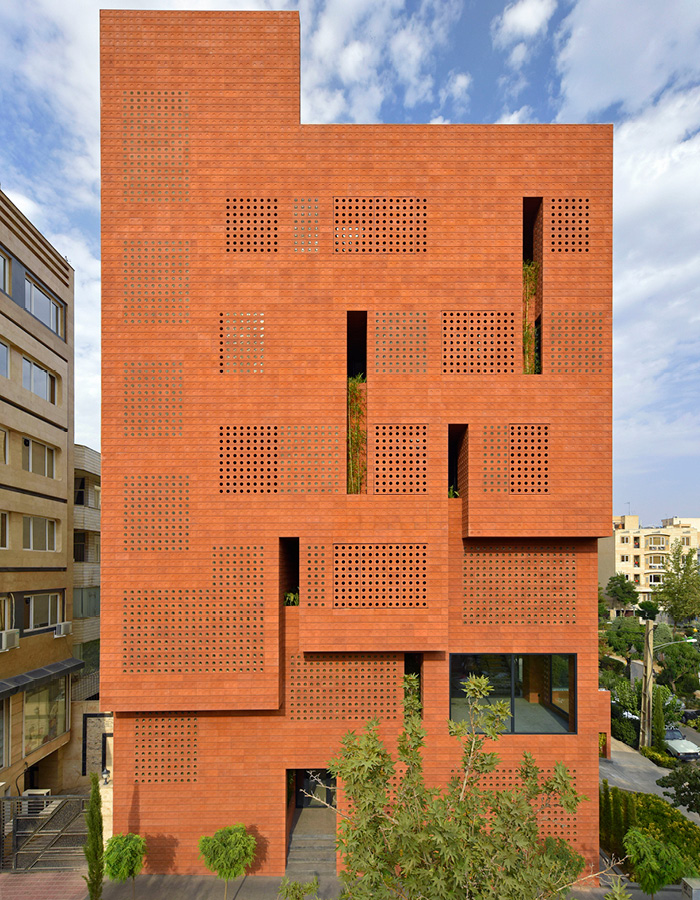 This beautiful building stands out like a glowing beacon on a grey city corner.
Situated alongside Sattari expressway in Tehran, it marks the western boundary of a residential neighbourhood. It was designed as the headquarters for Kohan Ceram Brick Manufacturing Company, containing its car park, showroom and sales office, as well as a residential unit. But it could be adapted to house one use or a number of different uses, connected on many levels. This challenges the local norm where floor levels are single height volumes. The organisation of spaces and voids in a naturally ventilated environment with controlled but generous daylight makes this an uplifting and aspiring design to enjoy and use.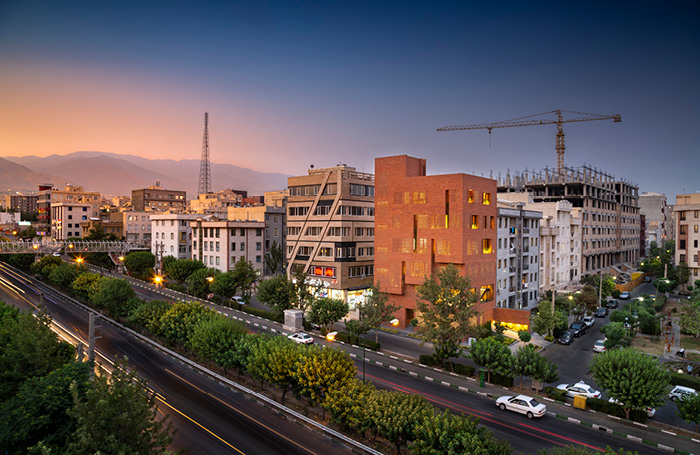 An existing concrete structure was reused. Otherwise, the external and internal structure is made of perforated bricks, designed by the architect and made by Kohan Ceram. The approach was to use a single material to create both the whole and all the parts. There is an intriguing ambiguity about what is solid and what is void. A double skin of perforated bricks is either infilled to make solid, or filled to insulate, or inserted with cylindrical glass blocks for diffused light; even clear windows have shutters made from the same brick. The resulting building is homogeneous and minimal in terms of form and creates different perceptions during day and night.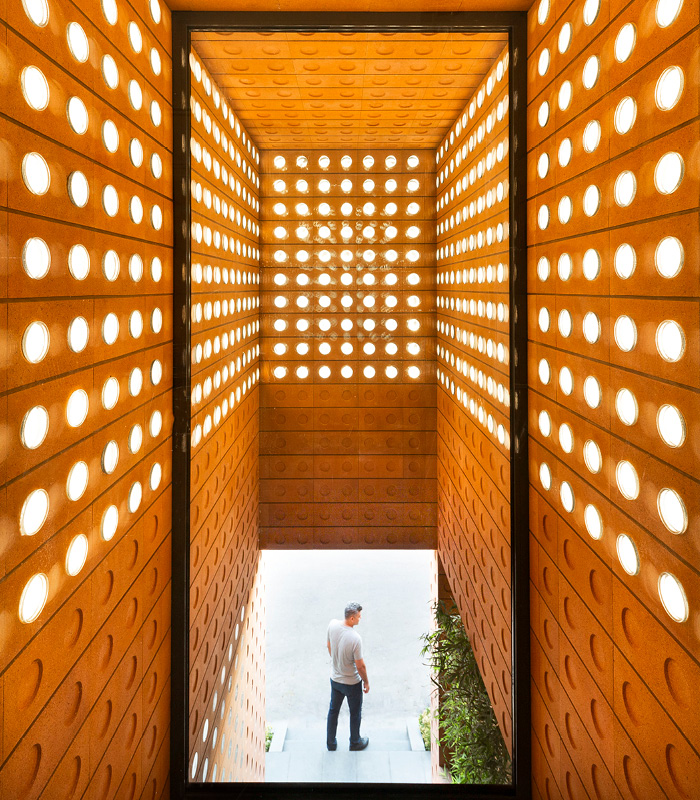 In some parts of the building, the façade has been extended to the interior spaces, forming deep voids inside the spaces to bring in natural light and ventilation. Planting fills a gap created behind the façade. The air entering these voids gets filtered by the vegetation in the flower boxes along the void length to become fresh and cleaner, in the dry and polluted climate of Tehran.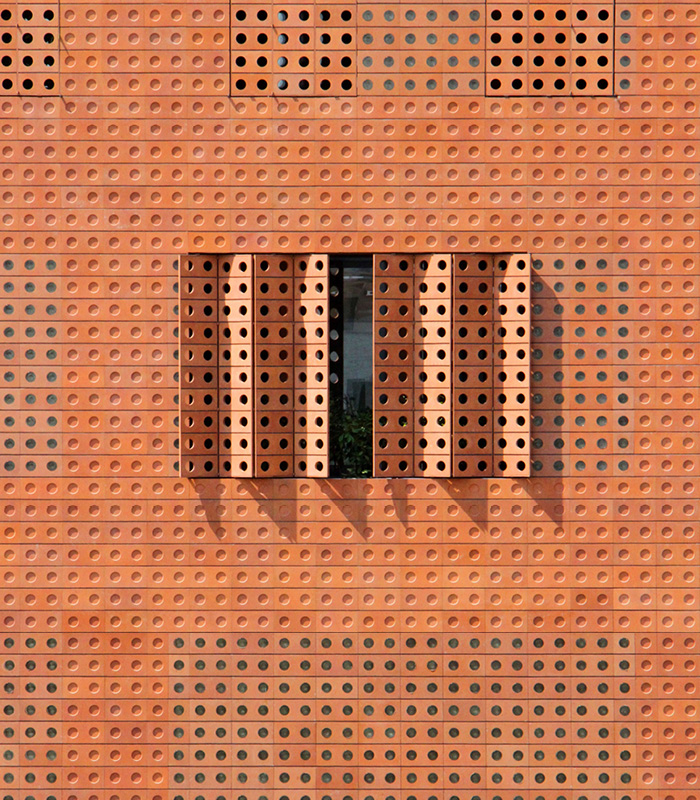 Date of completion July 2019
Location Tehran, Iran
Cost Confidential
Internal area 1,019 m²

Lighting Design FADco