Lianzhou Museum of Photography
by O-office Architects/Jianxiang He & Ying Jiang
Client LIANZHOU FOTO Office
Awards RIBA International Awards for Excellence 2021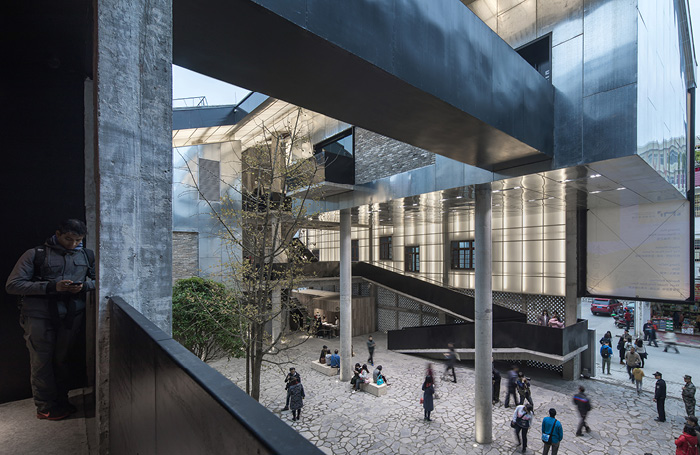 What marks this project out as unique and inspiring is its physical and spiritual integration into the fabric and community of Lianzhou, together with its visceral beauty.
The new museum was built on the site of the local sugar mill, with the purpose of revitalising the traditional downtown of Lianzhou, a remote city of northern Guangdong in South China.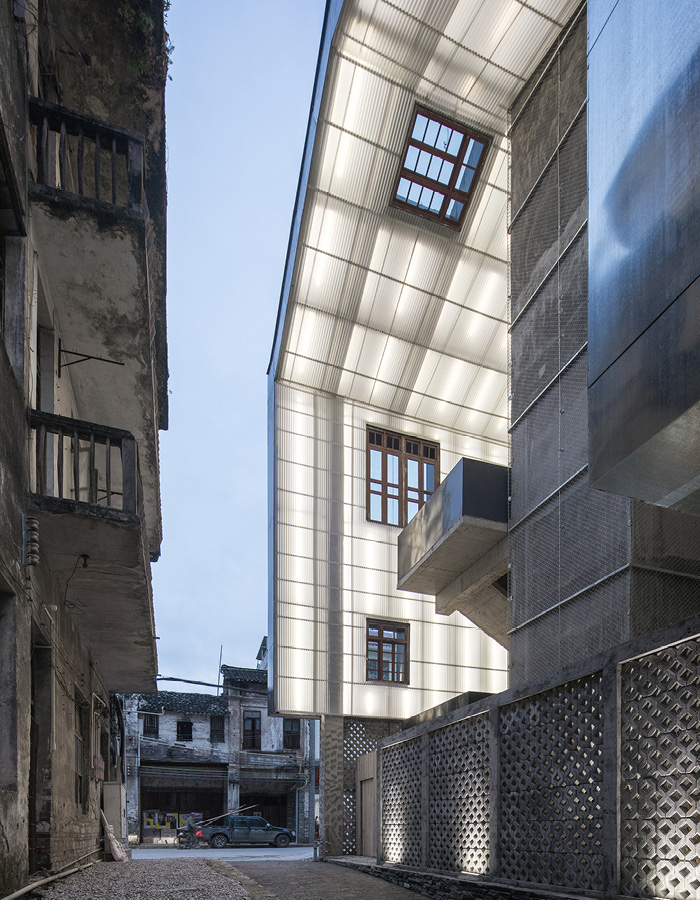 The project resulted from the success of annual photography exhibitions, and is publicly funded. At the heart of the complex is a retained and refurbished warehouse, wrapped around which is a U-shaped new structure on three to five levels, the two buildings being linked by a mainly external courtyard complex which weaves around galleries and meeting places, balancing contemporary arts with local identity. The complex's folded roof canopy is built with largely recycled local building materials and local stones and the entire construction was completed by local workers using both modern construction and traditional craftsmanship, making this is an extremely low cost building.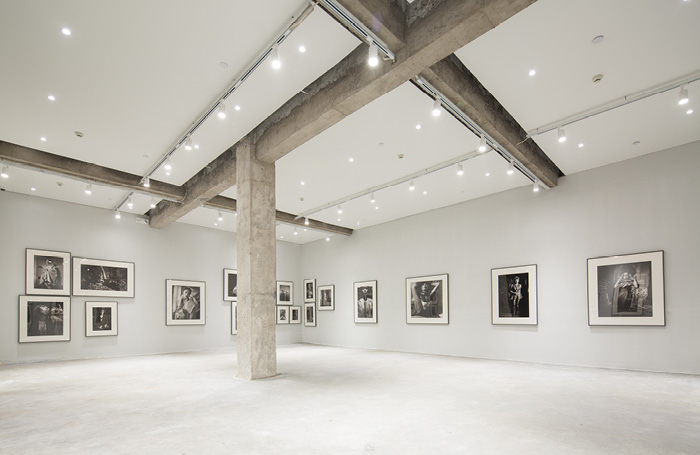 All the outdoor spaces around the exhibition boxes, including the ground floor and the roof level, are open to the public. The whole ground floor integrates with the city's street and alleys, and is further extended from the ground through the tangled semi-outdoor stairs and halls to the open-air roof theatre. The contrast between the openness of the gallery and its tightly knit, inward looking neighbourhood is visible through large windows and the view from the roof demonstrates how well the building is stitched into this old part of Lianzhou.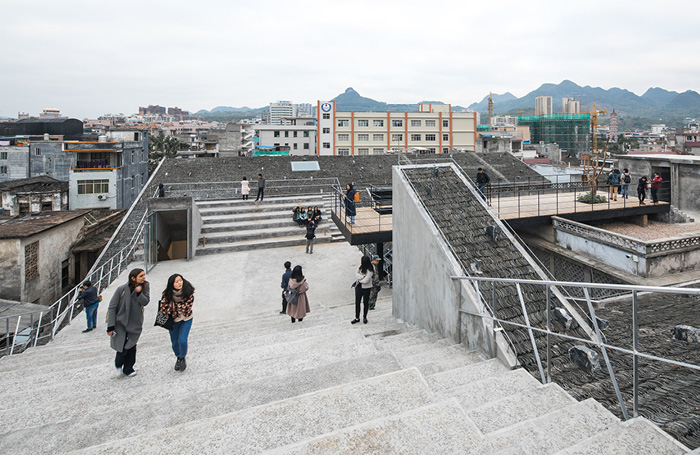 In addition to the formal art events housed in the professional exhibition halls, various informal public exhibitions and events are also held on the ground floor open space. The whole complex not only works as an art village but also as an open living hall where the visitors meet the locals and their traditions.
Besides being a beautiful complex, the museum also creates a new model of sustainable architecture that can maintain and continue local material culture for revitalising small cities.
Date of completion December 2017
Location Lianzhou, Guangdong, China
Cost £1,342,673.89
Internal area 3,564 m²
Cost per m² £377 / m²

Structural Engineers Wan Shu Qi
Environmental / M&E Engineers Jing Lue Mechanical and Electrical Design Consultation
VI Design another design