Modern Art Museum and its Walkways
by Atelier Deshaus
Client Shanghai Eastern Bund Investment (Group) Co. Ltd
Awards RIBA International Awards for Excellence 2021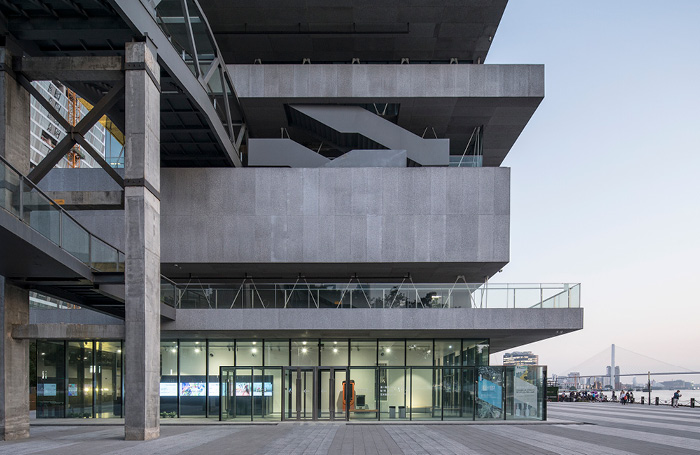 The design and the programme of this museum have been developed opportunistically, almost in tandem with its construction. It continues to shape itself to its incumbent neighbourhood offering a compelling narrative of sustainable urban realm and community.
It is sited in the semi demolished remains of the 100 year old Laobaidu Coal Docker, which operated until the 1980s in the industrial area of the Huangpu Riverfront in Shanghai. Today it is an area with a genuinely economically diverse community.
The design team, architects and artists, set out a vision of reuse for the semi demolished industrial infrastructure and a new extended public realm open to the riverfront. The curatorial team embraced the extended programme, merging public activities across interiors and exteriors. The new cultural use of this anonymous industrial landmark is being redefined with and by the neighbourhood.
Originally the brief was to demolish the industrial building and build a new gallery. Halfway through the demolition, the budget and time constraints proved unworkable. The design team persuaded the client and government to retain the building, designing a temporary exhibition as part of SUSAS 2015 within it. All were convinced and the brief upgraded to a museum. The architects worked with the retained structures and by hanging and cantilevering all new steel construction from them with minimal means, they were able to complete it within the allotted six months and avoid the environmental impact implicit in demolition and reconstruction.
High-level public walkways extending out along the newly landscaped riverfront and penetrating the building at multiple levels follow the old coal shoot runs. Their unadorned glass and metal clad routes sit lightly atop massive existing concrete structure and offer views into the new galleries they pass. The galleries incorporate diverse volumes and a raw materiality including copper tanks. The curators continue to work with the public as they test different strategies with live ongoing adaptations and alterations of existing structures.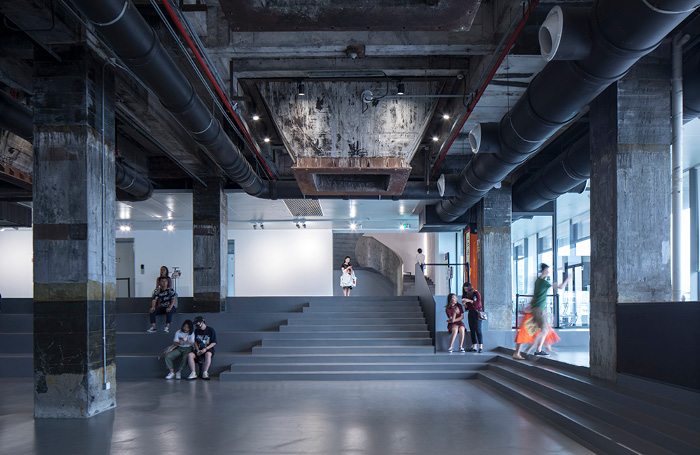 The industrial ground floor lobby opening onto the river has been designated a public dining hall hosting local film nights, concerts and fairs. Local square dancing seen across the city takes place outside.
The project shows how an anonymous industrial landmark can revitalise an area, engaging multiple stakeholders in the process, as effectively as any iconic new structure. The architects have turned environmental and budgetary constraints into design opportunities with real social value.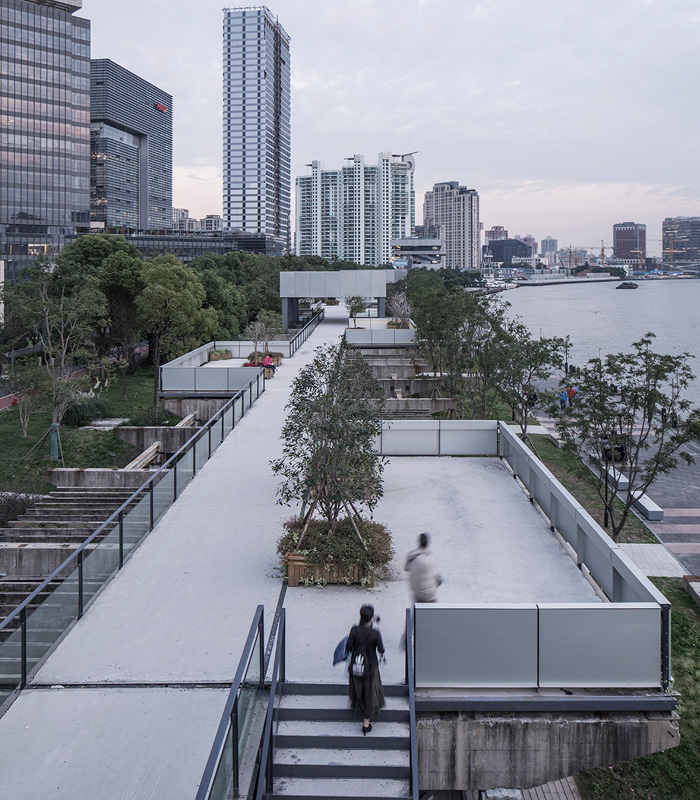 Date of completion December 2016
Location Shanghai, China
Cost Confidential
Internal area 9,180 m²

Structural Engineers AND office
Environmental / M&E Engineers Tongji Architectural Design (Group) Co., Ltd.