Renovation of the Captain's House
by Vector Architects
Client Private client
Awards RIBA International Awards for Excellence 2021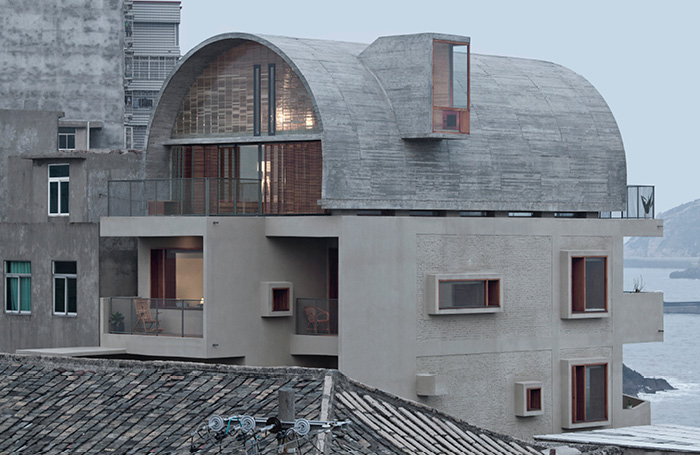 The Captain's House is a beautiful example of how a small project with modest ambitions has the ability to impact a community. The unlikely outcome of a Chinese reality television show, The Captain's House is a refurbishment and extension of an existing ship's captain's house poised on the water's edge overlooking the East China Sea in Beijiao Village, at the southeast end of Huangqi Peninsula, Fujian Province, China.
What began as the creation of a modern family home, expanded to include an outreach and gathering space which welcomed in the people of the village, creating a new and unusual building typology supporting both domestic and community use.
The building is a three-storey structure with a distinctive 'floating' barrel-vaulted roof, knitted into the tight grain of historic streets of the village.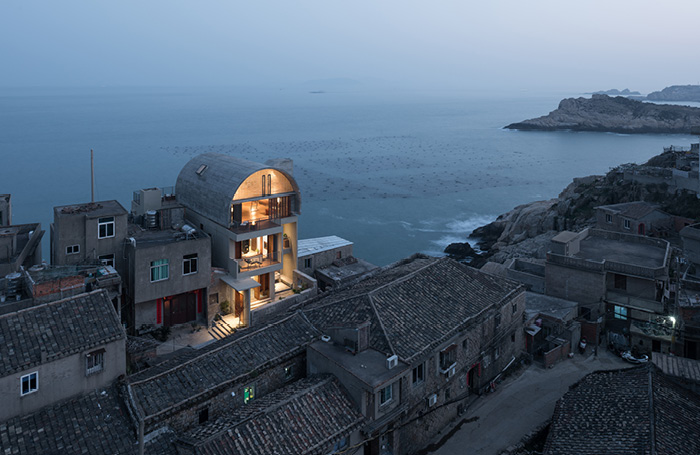 The barrel-vaulted roof contains the naturally lit, double height, community space at the top of the house. It is iconic and distinctive without being dominating, despite its prominence on the village's skyline. The building has been constructed from a limited palette of contextual materials which have been used in an innovative way and finished in a colour palette which compliments the variety and texture of local buildings.
This large open plan space at the top of the building is contrasted with a carefully planned modern family home on the lower floors designed to provide both spaces for gathering, but also spaces of privacy and retreat for the occupants. The house is simply but thoughtfully detailed.
The intimate and flexible family home on the ground and first floors is reflected in the facade through windows in varying sizes and scales to reflect the use of the spaces within. The deep projecting cills frame painterly views of the landscape beyond and create spaces inside for sitting and studying. These long and short views out allow the building to be deeply connected and integrated into its context.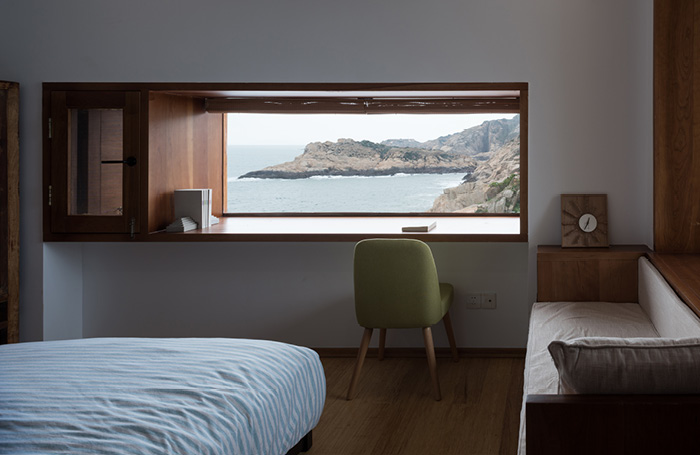 Since the project's completion the house has been the setting for a number of local events and gatherings, and an exhibition space where local architecture students displayed their design projects for the public spaces in the village.
The Captain's House has transformed the village's identity and it would appear the villagers are both surprised and charmed by the international interest and all the new visitors to their seaside village.
More importantly due, to the community spirit of the Captain's family, the project has provided a local space for education, a focus for the community and a forum for a wider discussion of the future needs of the village.
Date of completion January 2017
Location Beijiao, Fujian Province, China
Internal area 470 m²

Structural Engineers Congzhen Xiao, Yixin Du / China Academy of Building Research
Environmental / M&E Engineers China Academy of Building Research