Tai Kwun - The Centre for Heritage and Arts
by Purcell (Conservation Architect), Herzog & de Meuron (Architect and Masterplanner), Rocco Design Associates Architects Limited (Executive Architect)

Client The Hong Kong Jockey Club
Awards RIBA International Awards for Excellence 2021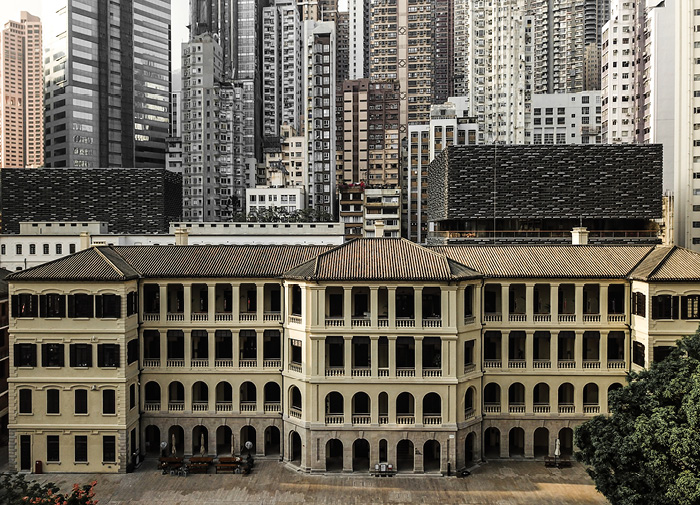 Every place has a specific spirit that metamorphosises over time. At different times of its life, architects endeavour to tap into this spirit, build on it, and draw from it.
The Tai Kwun masterplan site, Hollywood Road, has long had an artistic spirit, linked to the antique markets further along in Shuen Wan, Staunton Street's temples and historic houses, and budding independent galleries nearby.
Hong Kong's harbour front, the central commercial area called 'Central' rises steeply up the hill, transitioning to cultural, recreational, and residential amenities. Above that are 'Mid-levels' and the 'Peak', mostly residential towers on the steep green hillside.
If you lived in Hong Kong for a period of time, you'd know the back alleyways, short-cuts, link bridges in between the roads, frenetic traffic, and air-conditioned main buildings. Add to this the dramatic topography, which requires zipping up and down the hill, in mini buses, taxis, trams, rarely on foot unless on the Central Mid-Levels Escalator. As a buzzing metropolis it benefits from not only flow but also places of stillness.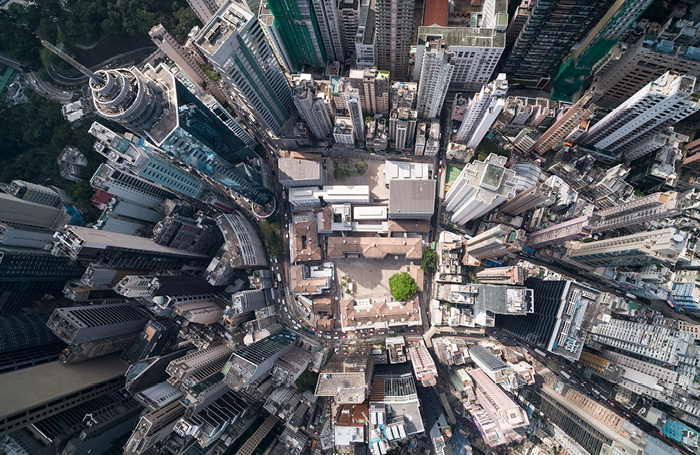 The Tai Kwun masterplan has unlocked connections amidst a maze of levels and existing buildings, by opening up the buildings that were the police headquarters and prison, preserving the historic square as stipulated by heritage and inserting two new museum buildings with well-connected external spaces. The larger-scale outdoor areas work as art and exhibition spaces, as well as morning Tai Chi spaces.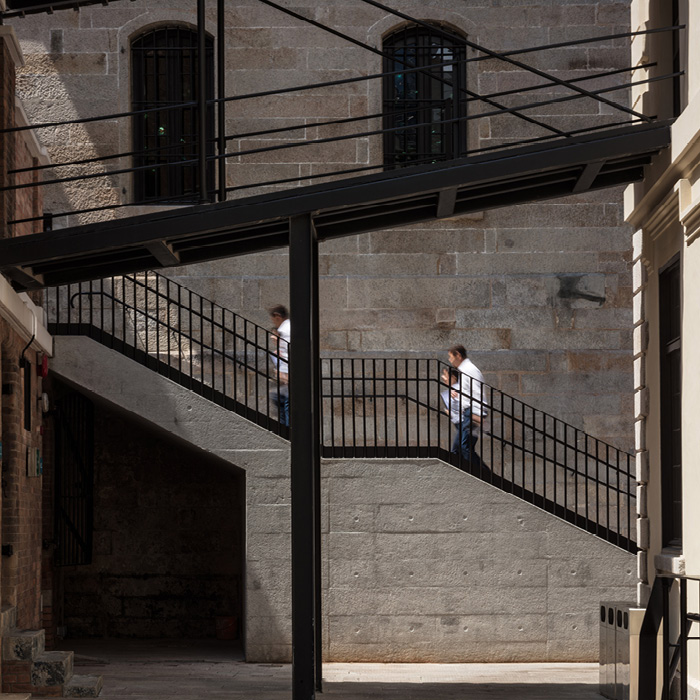 "When I lived in Hong Kong from 1994-1998, I used to smile at the sight of seeing the police uniform hung out on the headquarters' terrace to dry. Little did I know that prisoners from this complex used to be hung on the trees in the historic square at Tai Kwun. The complexity and poignancy of this project have, through the architects' collaborative efforts in the masterplan, achieved a bold clarity. It is a provocative and revealing clarity that I believe will inspire the incredible recovery and reinvention of the spirit of this place." Anna Liu, RIBA Awards Group Member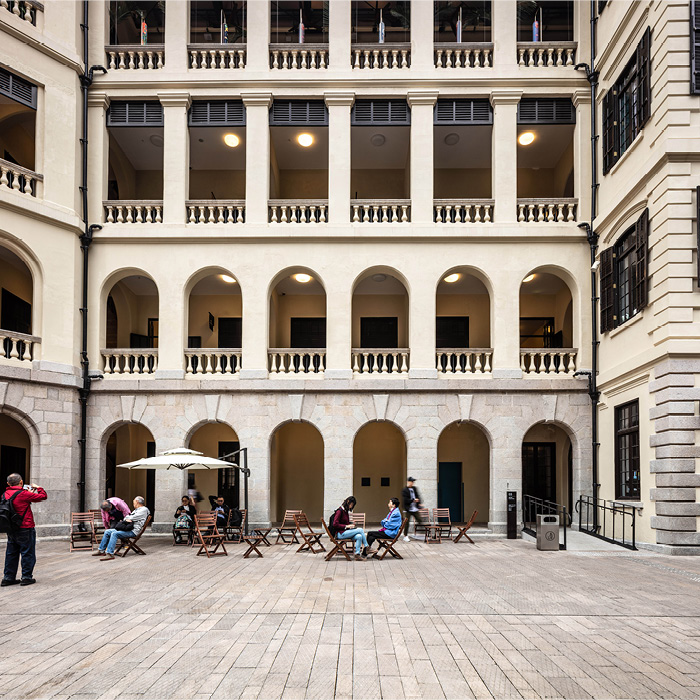 Facing up to the horrors of history is not an easy task. It is however an absolutely essential task, so that we can be mindful of humanity's capacity for misjudgements and for hope. Perhaps art and architecture are the most apt and transformative tools for understanding history and creating a hopeful, shared future alongside our younger generation.
Date of completion May 2018
Location Hong Kong, China
Cost £380,000,000
Internal area 26,874 m²
Cost per m² £14,140 / m²
Contractor Gammon Construction Limited
Structural/Geotechnical/Façade/Fire/Lighting/Security Arup
Building Services Engineer J. Roger Preston Limited
Quantity Surveying Rider Levett Bucknall Limited
Environmental & Archaeological Consultant ERM Hong Kong Limited
Landscape AECOM
Planning Consultant Townland Consultants Limited
Traffic Consultant MVA Hong Kong Limited
Acoustic & Audio-visual Consultant Shen Milsom & Wilke Limited