The Polygon Gallery
by Patkau Architects
Client The Polygon Gallery
Awards RIBA International Awards for Excellence 2021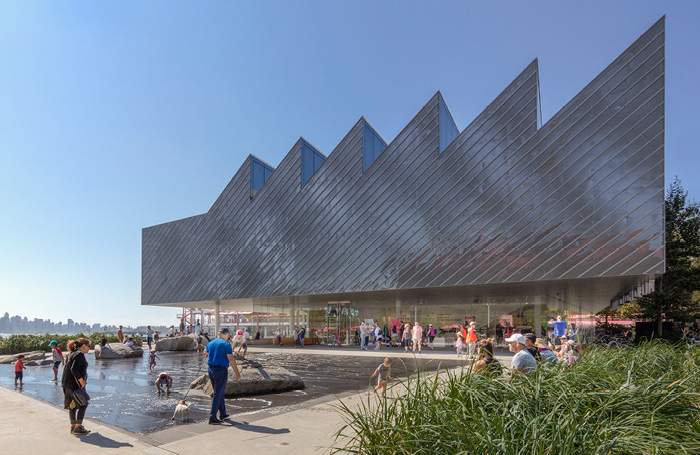 The Polygon Gallery is a new cultural hub on the decaying industrial waterfront of North Vancouver, a self-contained township with its own industrial and maritime heritage.
When Patricia and John Patkau, whose local practice has an international reputation, were made Honorary (later International) Fellows of the RIBA in 2001, their citation spoke of their combining 'the language of international modernism with a strong feeling for the qualities of the landscape and traditional architecture of western Canada.' They are probably best known for some exquisite houses but have been designing galleries, libraries and university buildings since the '90s.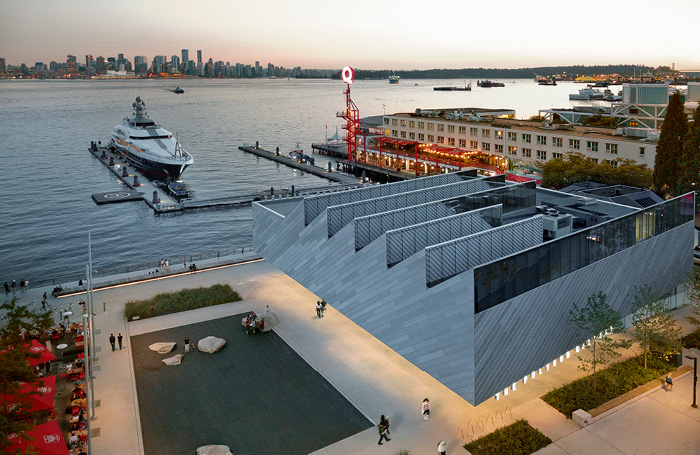 The Polygon Gallery replaces a failing 1970s photography museum and finds its beauty in its usefulness. It carries forward the industrial language of its predecessor in its predominant cladding: an aluminium mesh of the kind used to make steps non-slip. These panels are set diagonally in order to echo the sawtooth roof – another industrial echo referencing the history and character of the site, while allowing excellent north light into the galleries by means of clerestories and other high windows. Underneath the mesh is a rainscreen of polished steel so that the mesh produces lovely diffused reflections of the trees - beauty and fitness for purpose perfectly combined.
The building takes the form of two volumes: the largely solid upper storey containing the galleries space, administration and a flexible event space (because these days galleries have to work as event spaces as much as venues for art); and the lower transparent volume containing retail, reception, workshops, storage and technical areas, that connects the gallery to the waterfront and to the city of Vancouver across the Burrard Inlet. Big cantilevers over the entry plaza and street add a sense of lightness to the building and provide generous indoor-outdoor public spaces. By night the full impact of relatively solid upper storeys floating above the fully-glazed lower floor comes into its own. And the whole building can become a light-box with the LEDs programmed seasonally.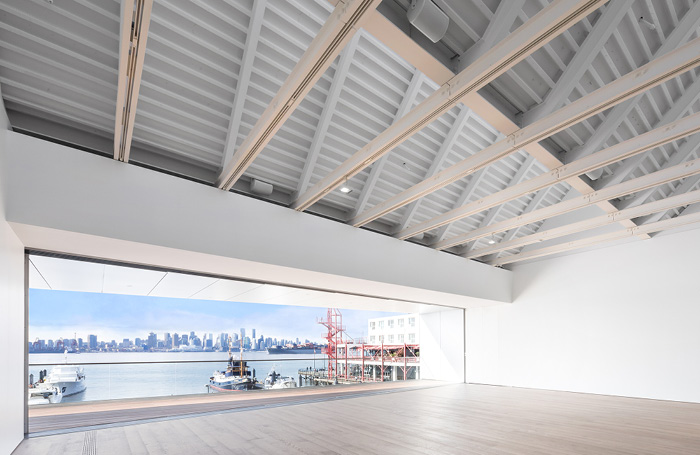 The gallery is raised more than a metre above ground level to allow for rising sea levels. The compactness of the building form and systems are designed to reduce footprint and energy consumption. Cooled and warmed return water is put back into the district energy system grid for use by its neighbours.
In terms of value for money the project scores well, coming in at £7m sterling for around 2,200 square metres – that's just £3225 a square metre, remarkable for an arts building. Robust materials are used for low maintenance and programmatic flexibility. Inside the galleries are simple, flexible and elegant, with sliding partitions and full blackout available.
These are galleries that highlight the art rather than rivalling it. This is a gallery with no permanent collection so it has to work hard to produce its own identity – something the architecture helps it achieve.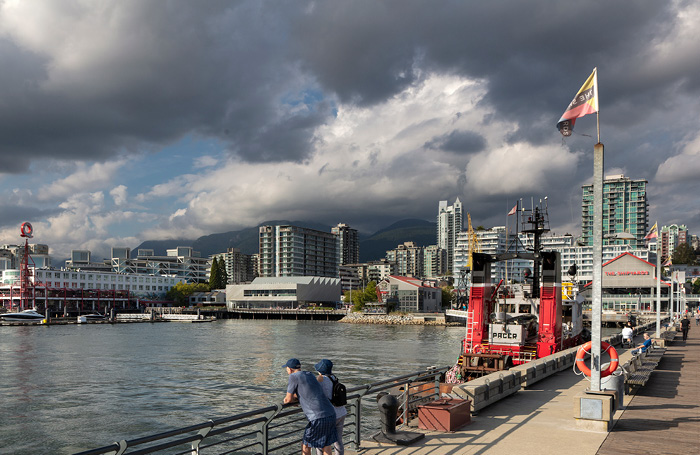 Date of completion September 2017
Location North Vancouver, Canada
Cost £7,061,679
Internal area 2,170 m²
Cost per m² £3,254 / m²
Contractor The Haebler Group
Structural Engineers Fast + Epp
M&E Engineers Integral Group
Quantity Surveyor/ Cost Consultant Turnbull Construction Services Ltd
Acoustic Engineers Dan Lyzun and Associates
Building Cost LMDG