Bosco Verticale
by Boeri Studio (Stefano Boeri, Gianandrea Barreca, Giovanni La Varra)
Client COIMA, Hines
Investor Qatar Investment Authority
Awards RIBA Award for International Excellence 2018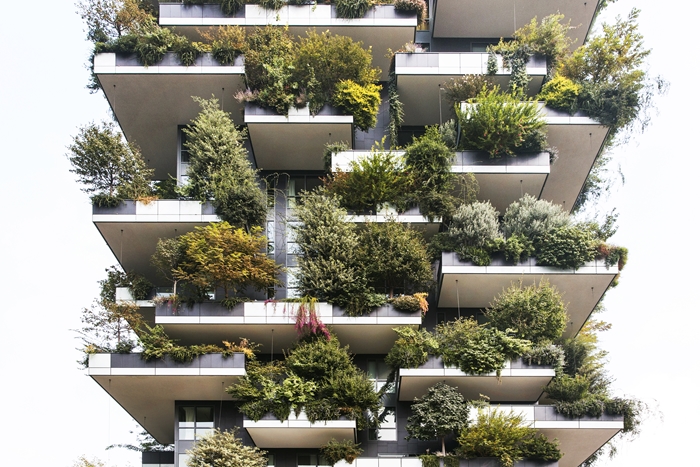 Milan's Il Bosco Verticale (the Vertical Forest) is a new approach to high rise buildings in which trees and humans co-exist. In essence it is an architectural concept which replaces traditional materials on urban surfaces using the changing polychromy of leaves for its walls. The project consists of two towers of 80m and 112m, planted with almost 17,000 trees, shrubs and plants. This provides the equivalent greenery –over an urban surface of 1,500m² - of 20,000m² of forest and undergrowth.
This is an approach that contributes to the regeneration of the environment and urban biodiversity, without expanding the territory of the city. Compared to many other superficial tokenistic 'green towers' this is an impressive experiment and deserves to exert influence over the development of tower design in the future.
The towers replaced an old industrial building once occupied by artists, which has been reconstructed nearby as Art Incubator, and are part of a wider, incomplete, masterplan. While they in part seem anti urban - a vestige of the Corbusian Ville Radieuse ideal– they do allow park space to be created in addition to the substantial vertical bio-diversity gained.
One can't but admire the impact of the mature greenery as a beacon of Milan's seasons whilst offering verdant balconies as substantial amenities to individual apartments.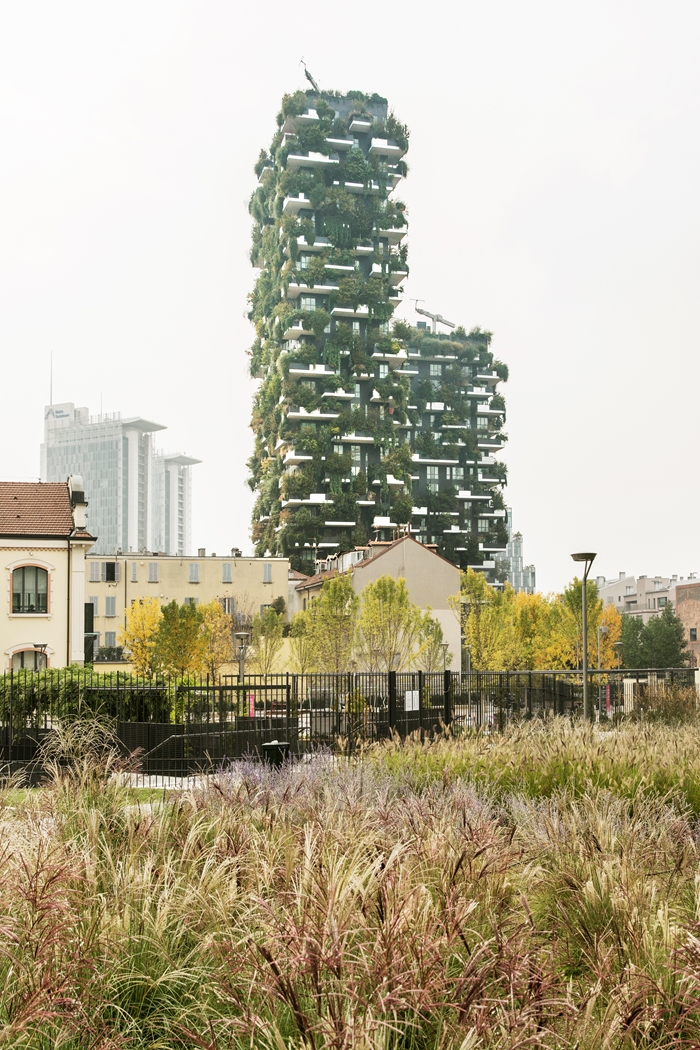 Arriving at the right selection of vegetation took years of testing. Plants had two years of observation to determine which were most resilient for the conditions. Species and specific strains were chosen not only based on the climate and sun conditions but also in their ability to resist simulated wind tunnel test. The size of the trees is controlled by the volumetric dimensions of the planter base thus only plants needed to be able to survive the constrictive bases. From the plants tested during the two-year period only the strongest 80% were then planted.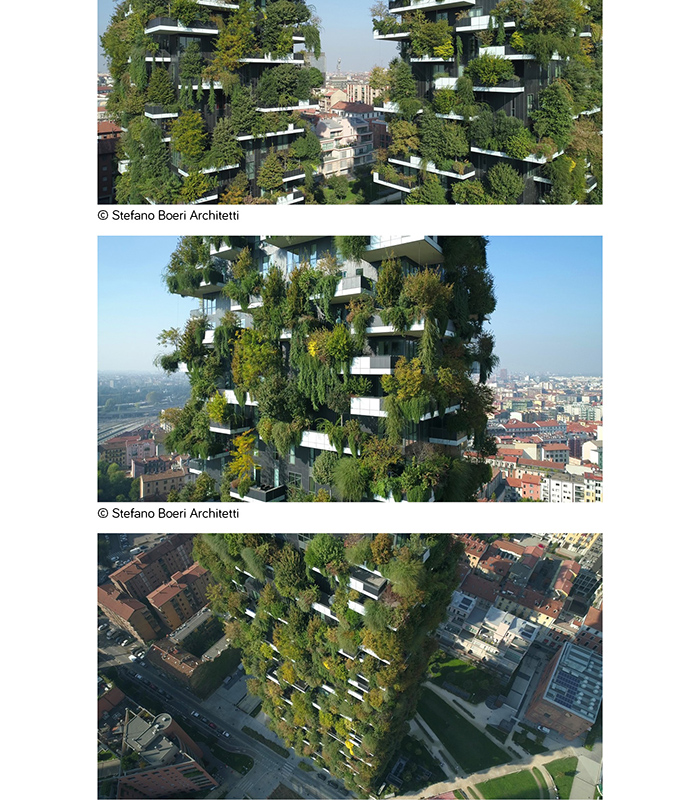 Date of completion October 2014
Location Milan, Italy
Cost £48,867,769
Internal area 28,134 m²
Cost per m² £1,736 / m²
Additional Architect practice Studio Emanuela Borio and Laura Gatti
Contractor Colombo Costruzioni
Landscape Architects Studio Emanuela Borio and Laura Gatti
Interior Design COIMA Image
Structural Engineers Arup Italy