Captain Kelly's Cottage
by John Wardle Architects
Client private
Awards RIBA Award for International Excellence 2018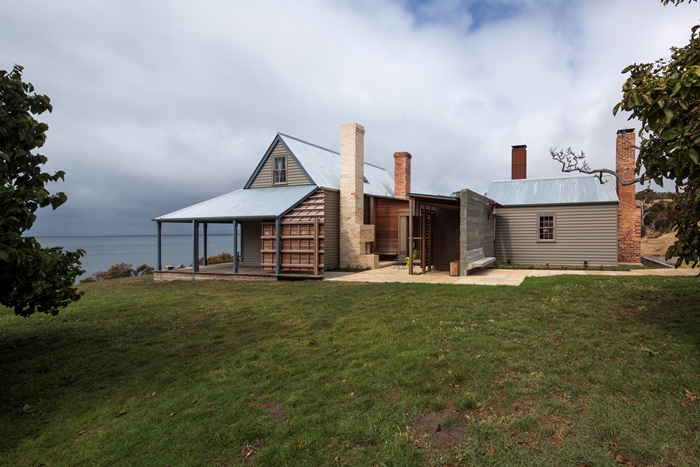 The completed renovation and contemporary extension of Captain Kelly's Cottage could only have been born from a Client / Architect deeply engaged with his property, the surrounding landscape and the site's history.

Captain Kelly's Cottage sits perched on an exposed cliff edge on Bruny Island, Tasmania facing the Southern Ocean. Built in the 1840s for the renowned Mariner, the cottage had reached a state of disrepair. Once the original cottage and separate kitchen building were carefully unstitched from the years of additions, the process of rebuilding a new insert began. The resulting new insertion, offers a contemporary interpretation and explanation of the original vernacular and creates an extraordinary conversation between the old and new.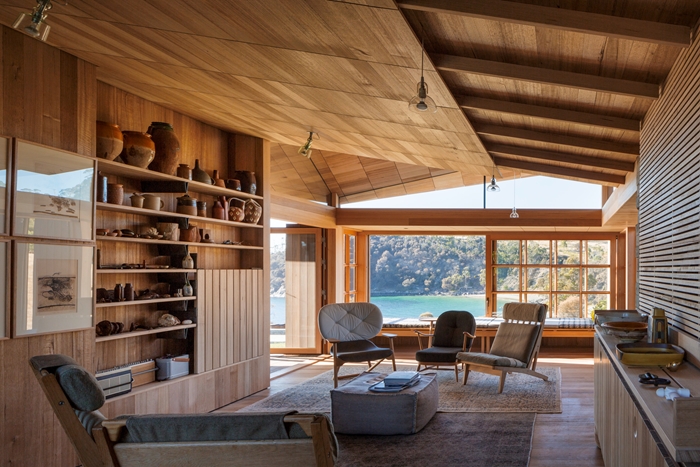 Materials are carefully chosen and speak of the site and it's past. The solidity and permanence of a newly inserted concrete wall whose shuttered surface was formed from the original building's timber denotes the new entrance whilst providing shelter from the strong south westerly prevailing winds. An outdoor dining area is sited here to benefit from the newly created sheltered position and northern sunny aspect. A new playful timber insert on the verandah is also added to provide shade to diners on hot days and a quiet shaded spot to sit. A new external fire place and its 'ghost' chimney constructed in white brick playfully reminds us of a once internal stove. Another chimney rises up not in the red brick of the sites other two existing brick chimneys but in Corten steel to tell us that it is new.

Internally the new infill structure denotes the outline of the original buildings and stitches them together. The roof's geometry is born from pulling the existing verandah into the space and pays homage to John Wardle's earlier built project, the Sheep Shearer's house. Surface treatments, such as new timber lath, are left exposed to remind us of the old traditional methods.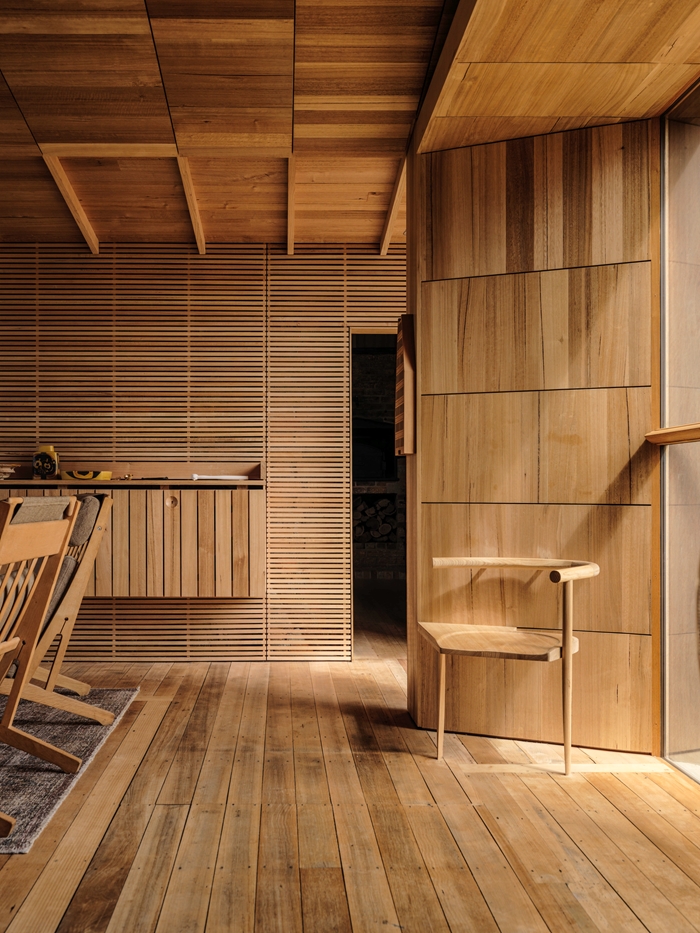 The new spaces formed have a natural soft light set off by the timber treatment of the surfaces and carefully placed apertures in contrast to the slightly darker interiors of the original cottages where the patina of age is revealed, newspaper clippings are left exposed, as are aged timbers and their time worn brick infill.

Captain Kelly's Cottage is a beautiful celebration of the process of construction and of making, where the present and past are constantly celebrated and is a testimony to the mutual respect clearly evident at every turn between the architect and his local craftsmen.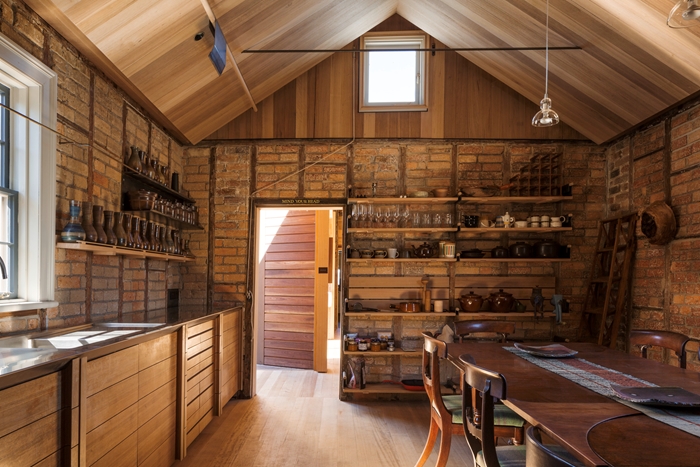 Date of completion December 2016
Location Tasmania, Australia
Cost Confidential
Internal area 320 m²

Contractor Cordwell Lane
Structural Engineers Gandy & Roberts
Heritage Consultant Bryce Raworth
Architectural Historian John Matthews